Hey Noodlemantras,

It's time for another book……

But we want you to know what we're thinking about.

So, here's what we're considering.......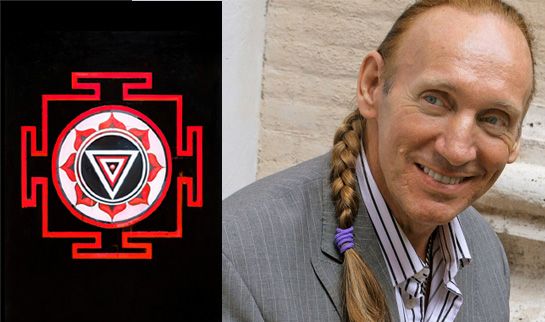 Mountain Shadow by Gregory David Roberts

Shantaram was one of our best discussions. Mountain Shadow catches up with Linbaba 2 years after we said goodbye to him in Shantaram. In the long awaited sequel, Lin must find his way in a Bombay run by a different generation of mafia dons, playing by a different set of rules.

Since the events of Shantaram, Lin has lost two people he had come to love: his father figure, Khaderbhai, and his soul mate, Karla, married to a handsome Indian media tycoon. Lin returns from a smuggling trip to a city that seems to have changed too much, too soon. Many of his old friends are long gone, the new mafia leadership has become entangled in increasingly violent and dangerous intrigues, and a fabled holy man challenges everything that Lin thought he'd learned about love and life. But Lin can't leave the Island City: Karla, and a fatal promise, won't let him go.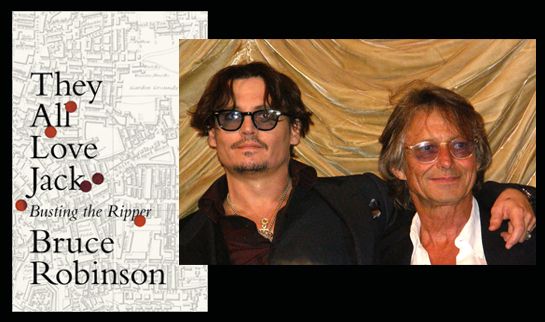 They All Love Jack by Bruce Robinson

Bruce Robinson, the director of The Rum Diary, has written a decade-long examination of the most provocative murder investigation in British history (and the subject of Johnny's film From Hell), and finally solves the identity of the killer known as "Jack the Ripper."

In a literary high-wire act reminiscent of both Hunter S. Thompson and Errol Morris, Bruce Robinson offers a radical reinterpretation of Jack the Ripper, contending that he was not the madman of common legend, but the vile manifestation of the Victorian Age's moral bankruptcy.

In exploring the case of Jack the Ripper, Robison goes beyond the who that has obsessed countless others and focuses on the why. He asserts that any "gentlemen" that walked above the fetid gutters of London, the nineteenth century's most depraved city, often harbored proclivities both violent and taboo—yearnings that went entirely unpunished, especially if he also bore royal connections. The story of Jack the Ripper hinges on accounts that were printed and distributed throughout history by the same murderous miscreants who frequented the East End of her Majesty's London, wiping the fetid muck from their boots when they once again reached the marble floors of society's finest homes.

Supported by primary sources and illustrated with 75 to 100 black and white photographs, this breathtaking work of cultural history dismisses the theories of previous "Ripperologists." A Robinson persuasively makes clear with his unique brilliance, The Ripper was far from a poor resident of Whitechapel . . . he was a way of life.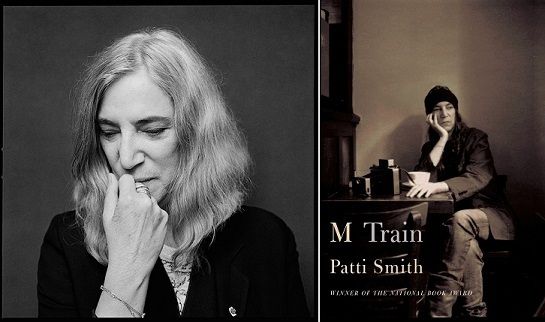 M Train by Patti Smith

M Train is a journey through eighteen "stations." It begins in the tiny Greenwich Village café where Smith goes every morning for black coffee, ruminates on the world as it is and the world as it was, and writes in her notebook. We then travel, through prose that shifts fluidly between dreams and reality, past and present, across a landscape of creative aspirations and inspirations: from Frida Kahlo's Casa Azul in Mexico, to a meeting of an Arctic explorer's society in Berlin; from the ramshackle seaside bungalow in New York's Far Rockaway that Smith buys just before Hurricane Sandy hits, to the graves of Genet, Plath, Rimbaud, and Mishima. Woven throughout are reflections on the writer's craft and on artistic creation, alongside signature memories including her life in Michigan with her husband, guitarist Fred Sonic Smith, whose untimely death was an irremediable loss. For it is loss, as well as the consolation we might salvage from it, that lies at the heart of this exquisitely told memoir, one augmented by stunning black-and-white Polaroids taken by Smith herself. M Train is a meditation on endings and on beginnings: a poetic tour de force by one of the most brilliant multiplatform artists at work today.
Comments are welcome.