Would you like to send a gift to Johnny Depp for his birthday, but have no idea how to do it or what to send?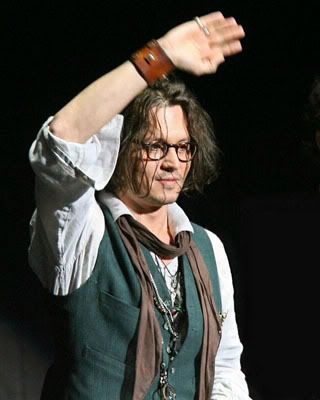 You've come to the right place! The Johnny Depp Zone will be celebrating Johnny's birthday throughout the month of June with a charity campaign in his honor. The 2007 Birthday Project will collect donations for the Great Ormond Street Hospital in London.

If that name sounds familiar to you, it should! Perhaps you remember that J. M. Barrie donated all the royalties from his masterwork PETER PAN to the Great Ormond Street Hospital; many of us became aware of that when Johnny Depp played Barrie in the 2004 Oscar-nominated film FINDING NEVERLAND. In fact, the film's U.K. premiere was a fundraiser for the hospital.



Great Ormond Street Hospital is one of the leading children's hospitals in the world; their website says they treat "more than 90,000 children each year including some of the sickest, most complex or life threatening conditions in the country."

Last March, Johnny's life path once again intersected with the Great Ormond Street Hospital in a most unexpected and personal way when his daughter Lily-Rose was treated there for a serious illness. During press interviews for AT WORLD'S END, Johnny paid tribute to the hospital and its caring staff. Lily-Rose's illness "was the most frightening thing we have ever been through," Johnny told reporter Ian Nathan in an interview published in LIVE on May 19th. "But the magic is that she pulled through perfectly, beautifully. Great Ormond Street were terrific, such a great hospital."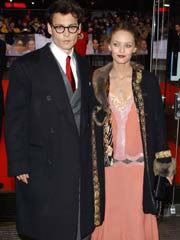 What better way to celebrate Johnny Depp's 44th birthday on June 9th than to send a donation to that "great hospital" which has been caring for sick children for more than 150 years? It's a fine way to say "thank you" for all Johnny has done for us, and all that Great Ormond Street Hospital has done for the Depp family and millions of other families.

Coincidentally, the hospital is in the midst of a renovation program and has a great need for funds at this time. "Our hospital is over 150 years old, and is showing its age," says the GOSH website. "Two-thirds of the hospital urgently needs to be rebuilt over the next 10 years, but we're not just looking for new buildings: we will be redesigning how we work to give a better, more flexible, convenient and comfortable service for our patients and their families." You can read more about Great Ormond Street Hospital on their website:

http://www.gosh.org/redevelopment/index.htm

Here's a look at one of the major new buildings they have planned:

http://img.photobucket.com/albums/v13/P ... future.jpg

With so much rebuilding necessary, GOSH is eager for grass-roots support from small organizations like ours, as well as big corporate donors. Their website page called "Collection Boxes" thanks donors who have put collection boxes out in their schools and places of business to collect spare change for the hospital.
http://www.gosh.org/get_involved/commun ... n_box.html

Currently the web page features a picture of two smiling pub owners who have raised more than 450 pounds—roughly $900—in the past two years. I'm confident the Zone can do just as well. We know most Zoners are on tight budgets, but when we pool our donations together in a worldwide "Collection Box" of our own, the numbers add up to a significant gift. Can we make a difference? Can we really help the hospital? Yes!

The Zone has set up a new Paypal account strictly for 2007 Birthday Project contributions to benefit Great Ormond Street Hospital. Members with a Paypal account who would like to make a donation in any amount can donate to the 2007 Birthday Project here:





Link removed.



If you would prefer to mail a check directly to the hospital, make your check or money order payable to: Great Ormond Street Hospital Children's Charity. Write "Johnny Depp Zone Birthday Project" on the lower left, so they will know your donation is part of our effort.

Mail your check to:
GOSH Redevelopment
GOSHCC
Freepost LON20107
LONDON WCIN 3AJ

We won't be doing merchandise this year; given the hospital's redevelopment program, we felt GOSH would be best served by having 100% of what you can afford to give going directly to them as a donation. It's a simple plan . . . easy to remember.

Although Johnny's birthday is June 9th, we will be accepting donations throughout the month of June for his gift. We understand that your wallets may be a bit tapped out right now because, ahem, you have been spending your money at the movie theater seeing a certain pirate flick. Understandable!

Early in July, as the Zone celebrates its third anniversary on the present site, we will send a birthday card to Johnny's representatives with an explanation of the project and the total amount raised by the Zone in his honor. This is a project we can all feel good about; we can help a great hospital, celebrate with Johnny, and show our gratitude for Lily-Rose's recovery in a single gesture.


Happy Birthday, Johnny Depp!
May the coming year be filled with happiness and fulfillment for you and everyone you hold dear.




Part-Time Poet