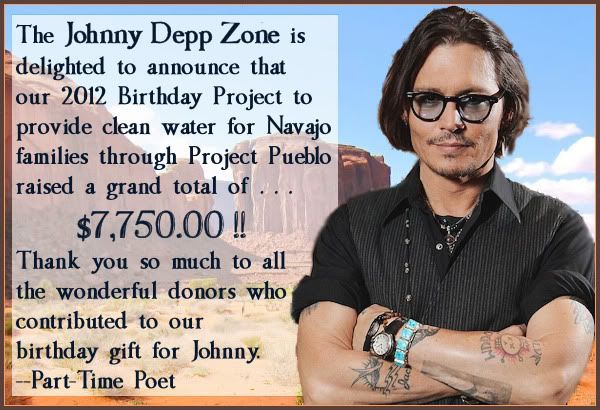 Amazing, isn't it?
We will be able to provide water systems for

five Navajo families

, with some money left over to help Project Pueblo with transportation costs, too!

The spreadsheet with your names is many pages long, so I will just say

Thank you so much!

to each and every one of you who donated to this year's Birthday Project--you have made this the most successful in the Zone's history! I guess Johnny Depp brings out the best in all of us.

Cheers to JD and to all of you--let's celebrate!




Part-Time Poet