It's official. The people have spoken and chosen

Public Enemies

as our next book for discussion. It got 75% of the votes.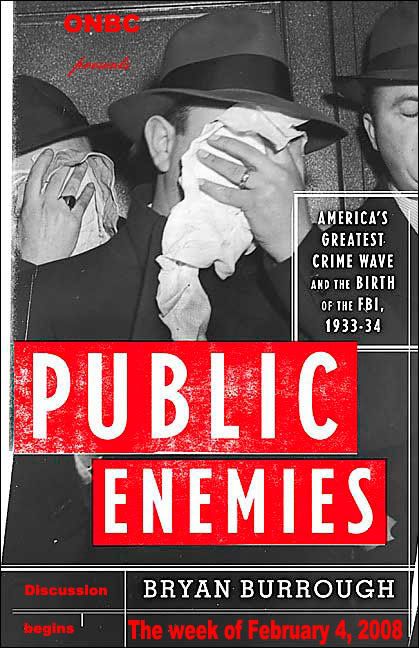 We don't have a definite start date. It will depend on how many tidbits there are and when we start posting tidbits. And that depends on how quickly DITHOT and I can read 600 pages.


We expect the tidbits to begin sometime between January 2 and the 15th, and the discussion to begin sometime during the week of February 4. We will keep you informed. Happy reading, Noodlemantras.