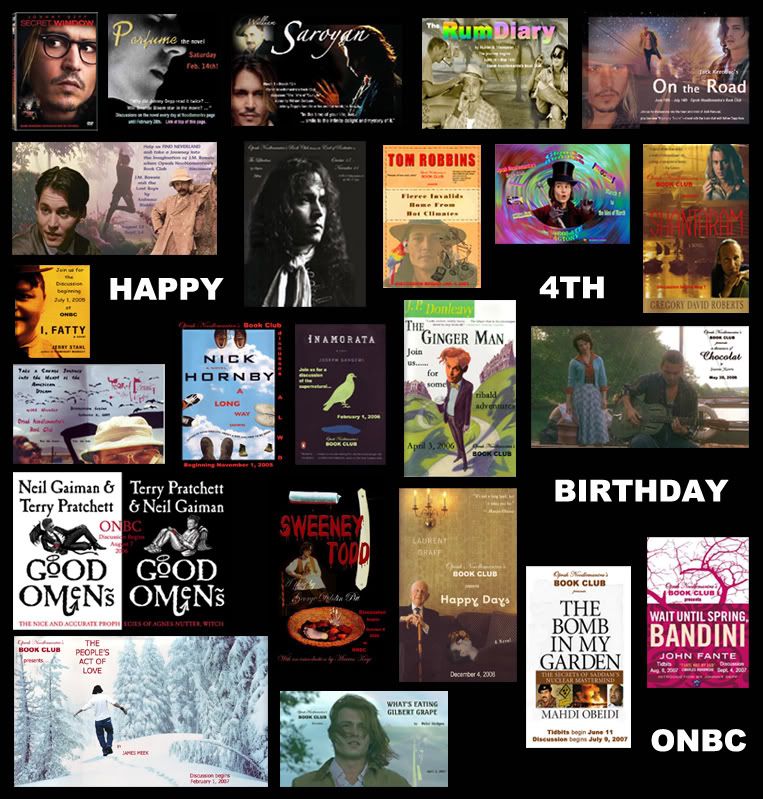 Welcome to ONBC's 4th birthday party!
Whether you are new to our board or a familiar avatar we are glad you are here to help us celebrate.
To commemorate our anniversary we would like to hear from you!

Do you have a favorite memory?
A favorite book?
A favorite discussion?
We will leave the thread open for a while so feel free to come back and post your thoughts any time.
Thanks to all of you for making our 4 years at the Zone so special and memorable. We love what we do but we couldn't do it without the insightful words, wit and wisdom of all our Noodlemantras past, present and future.
Thanks to all of you for your participation and contributions.
You are ONBC!