NEW YORK CITY LOCATIONS

The locations are numbered on the map: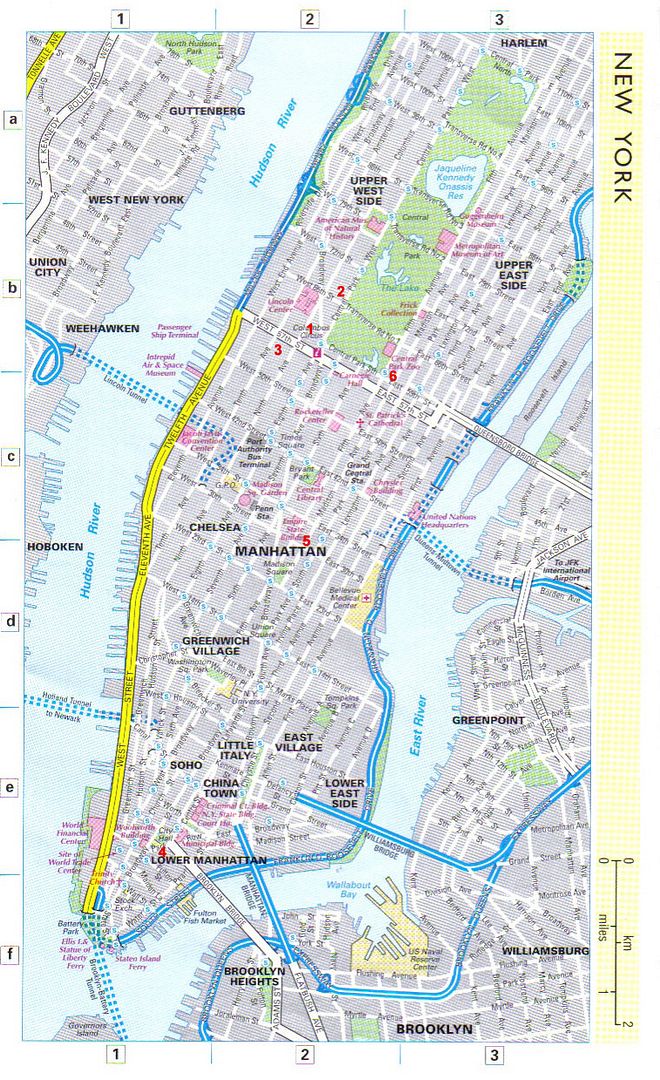 Pg. 55:
We rehearsed the first five shows for about a week at the Empire Hotel
(1)
before we went into the studio…….Our first show was recorded June 13, 1966. In the very early days, we taped in black and white at ABC-TV Studio Two at 24 West 67th Street
(2)
, a short walk from the 63rd Street rehearsal room at the Empire Hotel.
Empire Hotel:



Well, it seems that there are all sorts of shows that have been filmed on W. 67th Street, but different addresses:

The Chew…..30

All My Children…..101

ABC Sports…..47

ABC is 19 now…..veer left and you'll see the ABC logo…..




Pg. 62:
Dark Shadows moved to ABC TV Studio 16 at 433 West 53rd Street
(3)
, a two-story brick building wedged between tenements on a street of small sops and cafes in a neighborhood then known as Hell's Kitchen.
Hell's Kitchen (also known as Clinton and Midtown West) is a neighborhood of Manhattan in New York City between 34th Street and 59th Street, from 8th Avenue to the Hudson River. Its gritty reputation kept real estate prices below those of most other areas of Manhattan until the early 1990s. Since then, rents have increased enormously, and are currently above the Manhattan average.

The rough-and-tumble days on the West Side figure prominently in Damon Runyon's stories and the childhood home of Marvel Comics' Daredevil. Various Manhattan ethnic conflicts formed the basis of the musical and film West Side Story.

Once a bastion of poor and working-class Irish Americans, Hell's Kitchen has changed over the last three decades of the 20th century and into the new millennium because it is near Midtown.

The 1969 edition of the Plan for New York City book by the City Planning Commission said that development pressures related to its Midtown location were driving people of modest means from the area. Today, many actors live in the neighborhood because it is near the Broadway theaters and Actors Studio training school. NOTE: This is not anywhere near where Inside the Actor's Studio is filmed, which is at the Michael Schimmel Center for the Arts (4).


433 West 53rd Street Today:




Another area of interest is the American Academy of Dramatic Arts (5), alma mater of Kathryn Leigh Scott and Kate Jackson.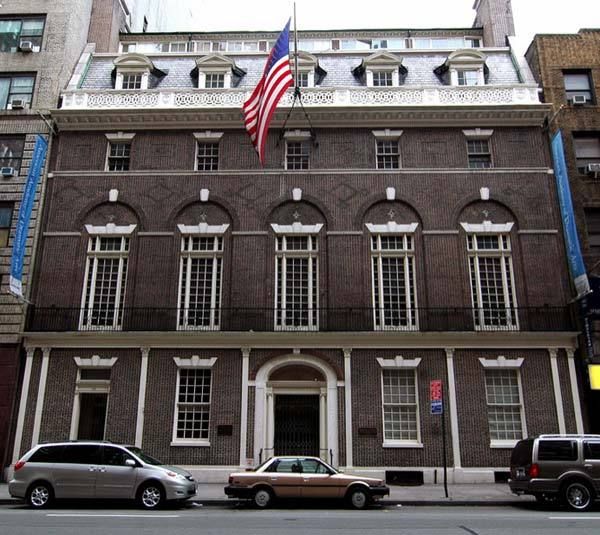 Then there was the Playboy Club at 5 East 59th Street (6):