We're late, we're late, for a very important date.
But you won't be
because, Noodlemantras, we are giving you more time to follow Alice down the rabbit hole and through the looking glass. I'd like to say it is because our watches are "exactly 2 days slow". But the reality is that DITHOT is still suffering from limited ability on her computer plus a high dose of work overload on both of our ends.
Here is our revised plan for Winter at ONBC:
We will post some Alice tidbits prior to the holidays for one week beginning December 14. Then we will break for the holidays and resume Alice tidbits on January 4. The discussion should begin in late January (date TBA).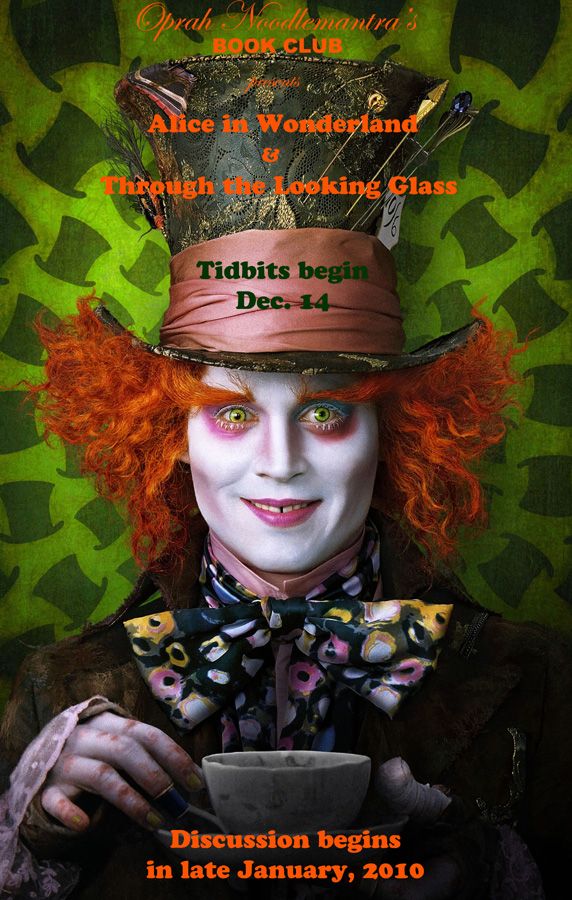 Look for The Rum Diary to follow Alice.