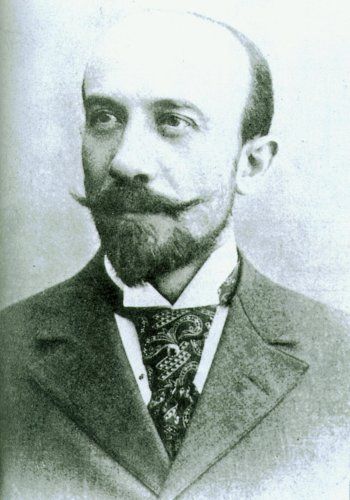 Georges Méliès occupies a pivotal place in the history of cinema, rightly credited as the creator of the film narrative. He was the first man to realize that the new medium of motion photography (i.e. film) could be used to record fictional dramas, not just real-life events. His early experiments in film-making were the beginning of a new, revolutionary form of art and entertainment. It is not too much of an exaggeration to say that Georges Méliès created cinema.

Méliès was born in Paris in 1861, the son of a successful but strict shoe manufacturer. He studied art under the symbolist painter Guvstave Moreau, which he abandoned after an ill-fated love affair. He found work in London, at the Egyptian Hall theatre, where he built sets and props for the celebrated English magician, David Devant.

This experience had a marked affect on Méliès, who, in 1885, would appear as an illusionist at a number of venues in Paris, including the Cabinet Fantastique. At the same time, he started to take a keen interest in photography. In 1888, he bought the Robert-Houdin theatre in Paris, where he would stage magic shows for the next 30 years.

December 1895 saw a defining event in Méliès' life. It was then that he attended the Lumière brothers' demonstration of their cinematograph. Méliès was captivated by this remarkable new invention (the forerunner of the motion film projector) and resolved to have one of his own. When the Lumières refused to give him their invention, Méliès commissioned a lens maker, William Paul, to build a similar machine which, with some modifications by Méliès, became his celebrated Kinetograph. (More on the Lumières Brothers in a later tidbit.)

Méliès recorded his first film on 10 June 1896. It was a simple game of cards, a minute in duration, requiring 17 metres of film, punched by hand. Later that year, he discovered by chance (when his film jammed whilst recording an everyday street scene) the technique of transforming one object (in this case, a horse-drawn omnibus bus) into another (a hearse), just by stopping the film whilst recording and then restarting it after a pause.

Encouraged by this discovery, Méliès devoted himself to his film-making hobby, working in a purpose-built glass studio in Paris. Over the course of the next few years, his conjuror's instinct for experimentation and perfectionism led him to discover and refine many of the techniques which are now taken for granted: super-imposition, double exposure, slow-motion, dissolve and fade-out. He also made the first colour film, Le Manoir du diable.

[youtube]hULqyZgEjCE[/youtube]

Between 1899 and 1912, Méliès made around 500 films, many of which survive intact to this day. This prodigious oeuvre testifies to the film-maker's background as a magician, being a curious but impressive mix of illusion, fantasy and burlesque comedy. One of his best and most famous films, Le Voyage dans la lune (a.k.a. A Trip to the Moon), is acknowledged as the first ever science-fiction film.

[youtube]7JDaOOw0MEE[/youtube]

Méliès found an enthusiastic paying audience for his work. With his profits he founded his own production company, Star Film, which exported both his films and his film-making and projection apparatus, mainly to the United States. His brother, Gaston, also an aspiring actor and director, managed the American subsidiary of the firm.

Despite his initial success, Méliès was unable to keep up with the pace at which the industry he had created was moving. By 1915, his films and his techniques were superseded by his contemporaries and rival production companies. His company bankrupted, Méliès ended up penniless and he fell into obscurity for many years. In the early 1930s, however, his films enjoyed an unexpected revival and in 1931, he was awarded the Legion of Honour. He was offered a rent-free apartment in Paris where he lived peacefully with his wife Jeanne d'Alcy until his death in 1938.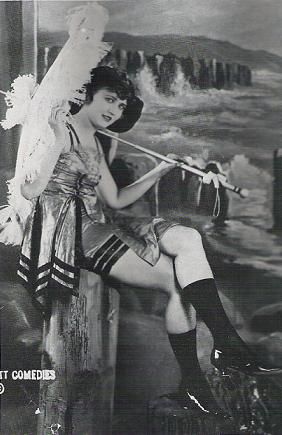 Jeanne d'Alcy


The following is a listing of some of Melies' better-known works, and some films which are readily available from film libraries.

Méliès Films, 1896-1910 - (Commonly-used English Title / Original French Title)

• The Vanishing Lady / Escamotage d'une dame chez Robert-Houdin (1896)
• An Up-to-Date Conjuror / Illusioniste fin de siècle (1899)
• Cendrillon / Cinderella (1899)
• The Dreyfus Affair / L'Affaire Dreyfus (1899)
• A Trip to the Moon / Le Voyage dans la Lune (1902)
• The Infernal Cakewalk / Le Cake-walk infernal (1903)
• The Mystical Flame / La Flamme merveilleuse (1903)
• Kingdom of the Fairies / Le Royaume des Fées (1903)
• The Monster / Le Monstre (1903)
• The Melomaniac / Le Mélomane (1903)
• The Inn Where No Man Rests/L'Auberge du Bon Repos (1903)
• The Magic Lantern / La Lanterne magicue (1903)
• The Ballet Master's Dream / La Rêve du Maître de Ballet (1903)
• The Damnation of Faust / Le Damnation de Faust (1903)
• The Terrible Turkish Executioner / Le Bourreau turc (1904)
• Untameable Whiskers / Le Roi du Maquillage (1904)
• The Impossible Voyage / Le Voyage à travers l'Impossible (1904)
• Palace of the Arabian Knights / Le Palais des Mille et Une Nuits (1905)
• Paris to Monte Carlo / Le Raid Paris-Monte Carlo en 2 heures (1905)
• The Merry Frolics of Satan / Les 400 Farces du Diable (1906)
• The Mysterious Retort / L'Alchimste Parafaragamus ou la Cornue infernale (1906)
• The Eclipse / L'Éclipse du soleilen pleine lune (1907) (image)
• Dream of an Opium Eater / Le Rêve d'un fumeur d'opium (1907)
• The Doctor's Secret / Le secret du Médécin (1910)
• Baron Munchausen's Dream / Les Hallucinations du Baron de Münchausen (1910)
• Conquest of the Pole / Á la Conquète du Pole (1910)




Sources:



filmsdefrance.com