Liz wrote:
Speaking of books (& dust),

nebraska

, here is half of my collection from Christmastime 07. I only keep books that are special to me, though. The rest are donated to the library. I guess this pic shows that I have a bad case of JDOCD too. If you click on the thumbnail you can see other memorabilia involving my family and my Depp Diva friends (the faces of which I have erased--sorry folks).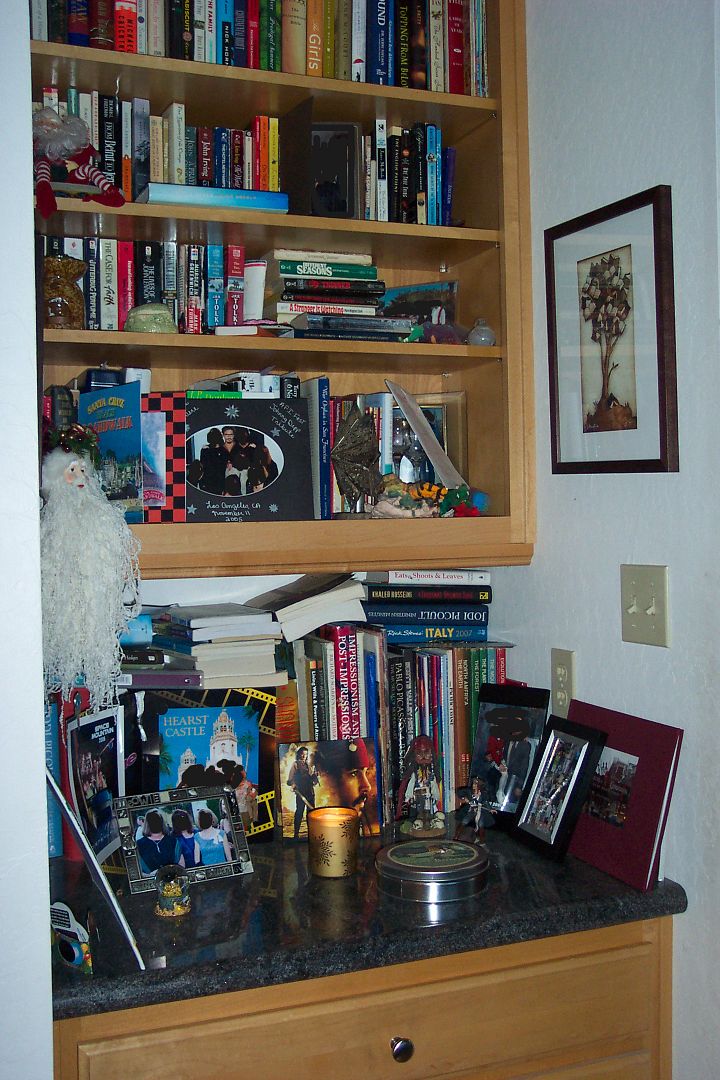 There's also the DVDs, Depp posters, magazines, etc. I have a Sweeney Todd poster and a Gonzo poster in my office (which is really my bar between my kitchen and dining room). And I have a number of Depp movie posters in the family room in the basement.
Yes Liz that book shelf is a familiar look around my house too. My computer room and bedroom look like little libraries. Like you, when I get tired of them I donate then to the library except my sentimental favorites.
My Oriental dolls, dragons, and elephants match my furnishing so they are either in glass cabinets or a large shelf that surrounds the walls in my house. The ships are on furniture in other rooms and I have had to exile my doll house collection to the porch. I have been trying to donate other things to make room for my collectibles. I am trying to get over being a pack rat but old habits die-hard.
I do have some Johnny memorabilia, Capt. Jack dolls with my model ships and a pirate ship in my bedroom. Little boys would love my room.