During our hiatus, DITHOT and I met up with a long time Noodlemantra….one who's been with us since the beginning. Her name happens to be fansmom. The "fan" in fansmom was there too (her daughter). We met them on their recent trip to San Francisco. We did our usual Beat Tour together, along with a walking tour of the Haight/Ashbury. That's where we met for breakfast. I highly recommend this place to eat….Zazie. It was the best breakfast this Noodlemantra has had in forever.



Here are fan and fansmom in front of the Grateful Dead house (click on the thumbnails):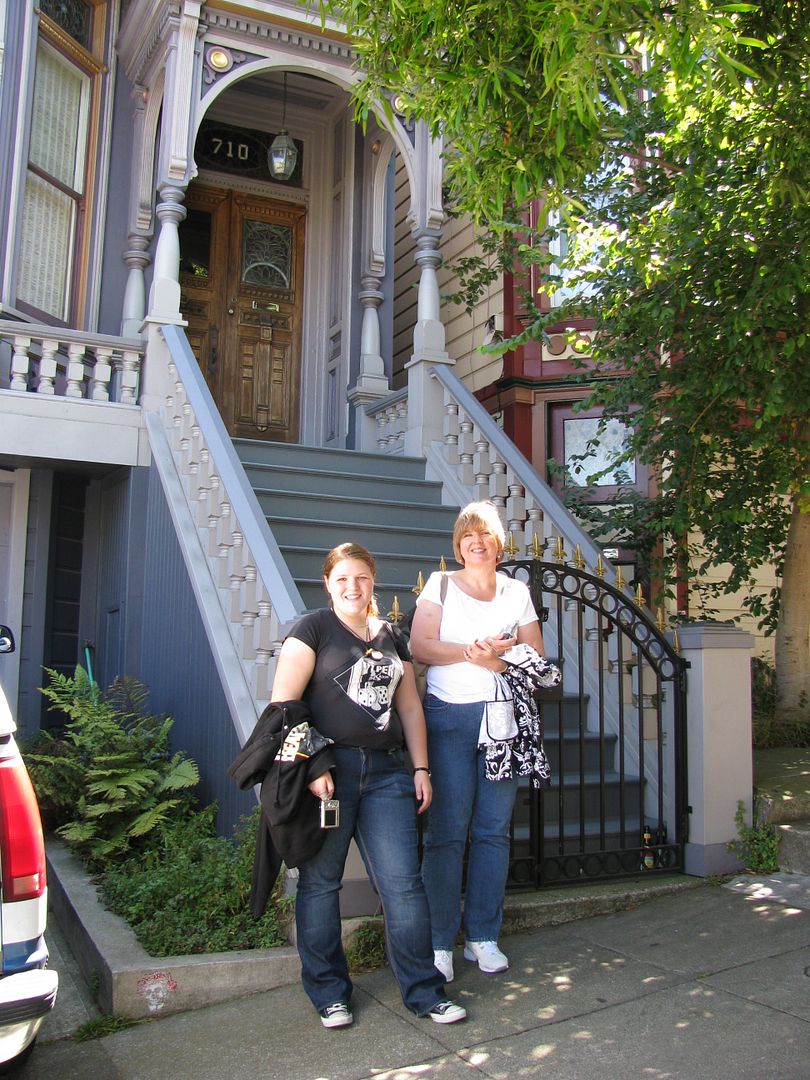 Here we are (from L to R: fansmom, DITHOT & myself) after our Haight/Ashbury tour, in front of the ONBCmobile.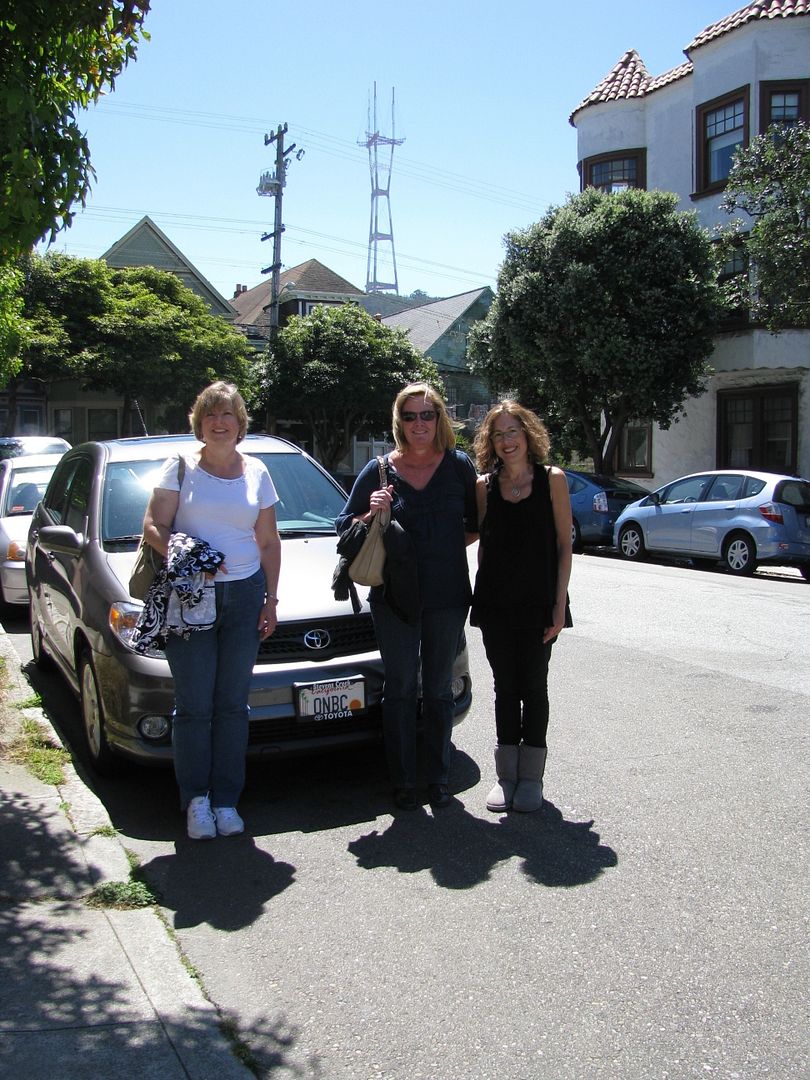 At Vesuvio in North Beach. Vesuvio was a favorite haunt of Jack Kerouac (from L to R: Liz, fansmom, fan, DITHOT & Luvdepp):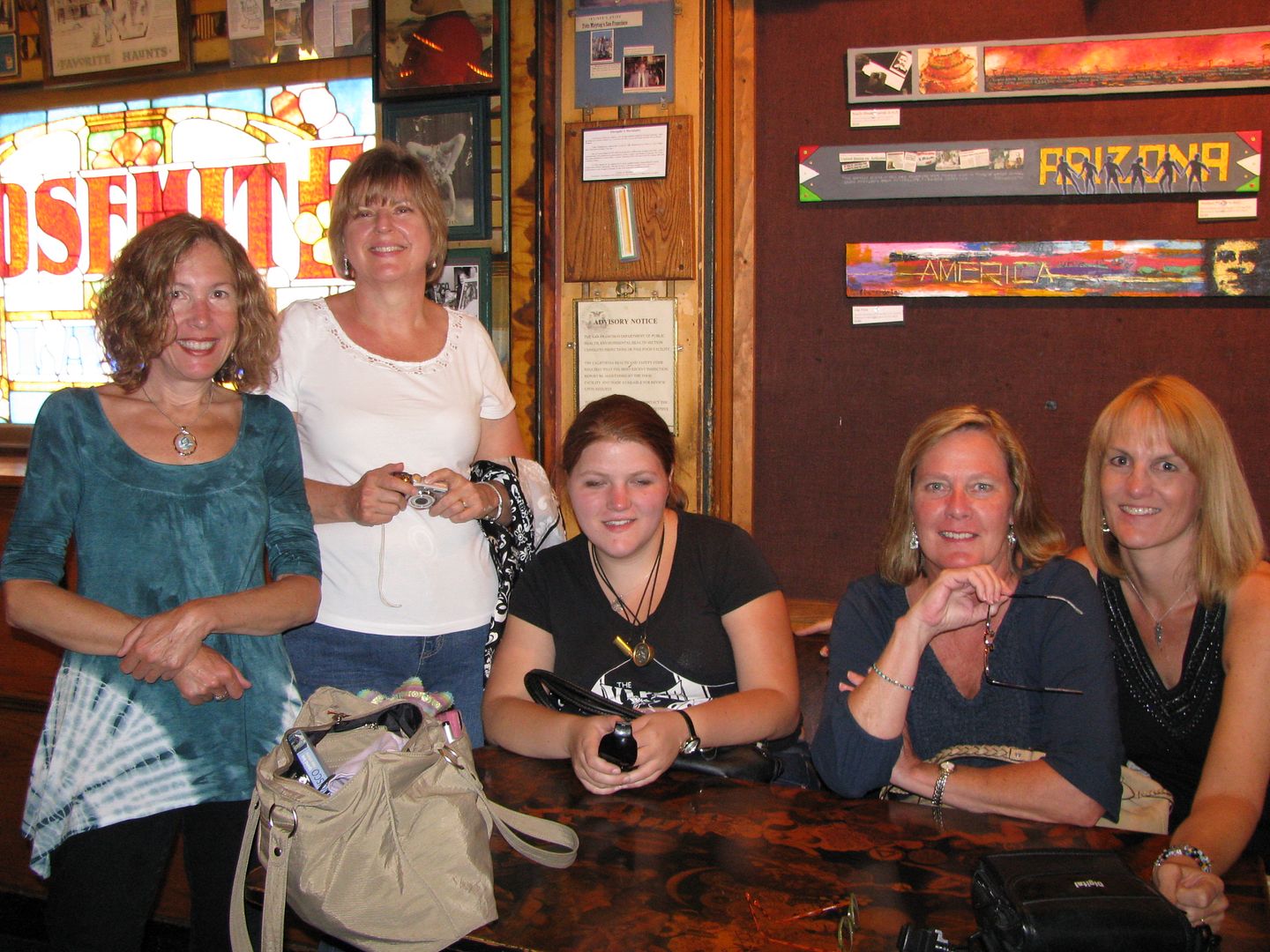 At Coit Tower. From L to R: fan, fansmom, Liz, DITHOT & Luvdepp