Hey, youse guys! Are you ready to spend some time with ONBC's favorite Public Enemy?
Come join our discussion of G. Russell Girardin and William J. Helmer's book, Dillinger, The Untold Story. I hear there's a movie about this wise guy starting about the same time. Coincidence?
We will offer up a week's worth of tidbits starting on July 1 and our discussion will begin on July 6. Be there or else…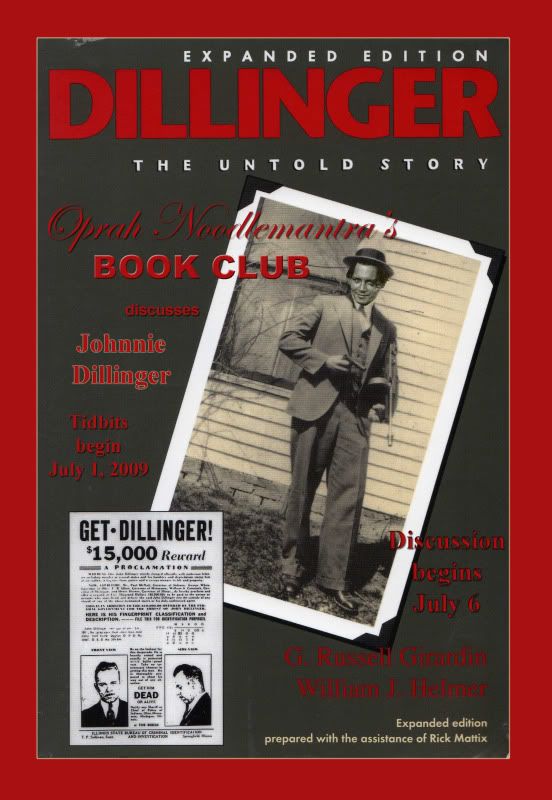 Our next book will be Attica by Garry Kilworth.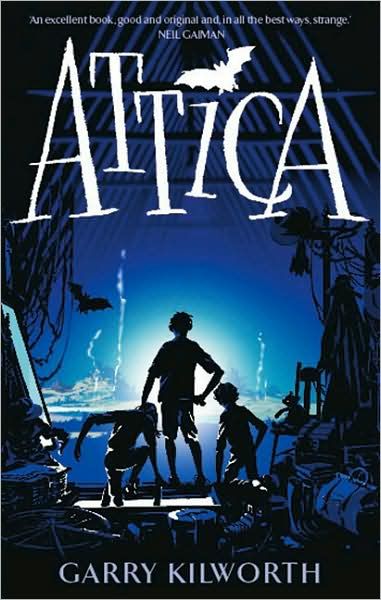 This book has been optioned by Infinitum Nihil and looks like a fun read.
A review from Booklist:
An unexplored attic is as mysterious and intriguing as an unknown land, one where hidden dangers and potential treasures might be found amid layers of junk and dust, if you only look. Kilworth more than delivers on this premise in his innovative fantasy adventure about Attica, a treacherous but wondrous environment fit for intrepid explorers and treasure hunters alike. Step-siblings Jordy, Chloe, and Alex stumble upon Attica in their search for their landlord's pocket watch—one moment they are in the attic of their new home, the next, a vast landscape: forests of coat racks, hills of typewriters, plains of bare boards, waterholes of water tanks, villages of wardrobes, brambles of twisted wire coat hangers. As they search for both the pocket watch and the way home, they run into creatures hostile as well as helpful, all of which fit within the environment, such as angry mannequins who dress up their human prey in humiliating garments and mock them before killing them. Kilworth doesn't skimp on his characterization or story, either. The children have distinct personalities and react to Attica in realistic ways, finding their own strengths in this exhilarating, unpredictable environment. This book is a rare find. --Krista Hutley
Liz has checked on availability. The publisher is Little Brown Books in the UK. And the US distributor is Independent Publishers Group in Chicago. IPG said that the book will be widely available in late June or early July both in the US and the UK. IPG also said that the book can be ordered from them at 1-800-888-4741, at Little Brown Books in the UK, but he couldn't speak for the other distributors for LBB in other countries. But it will also be available from Amazon and other bookstores. Be sure to use the following isbn number below when ordering as this is a new printing.

9781904233565

Tidbits will begin in August and the discussion in September. Stay tuned for exact dates.
Our fall read will be determined by the Noodlemantras!
We will put up a poll very soon and let you all vote on the book to follow Attica. Be sure and cast your ballot for your favorite!
After a holiday break it will be time to get your Gonzo on for the New Year.
We will revisit an old friend by reviving our discussion of The Rum Diary by Hunter S. Thompson. The book was discussed on ONBC in April of 2004; but we would like to start fresh with our new and returning members and be ready for the release of the film in 2010.
Mark you calendars!!