Welcome to the Q&A with Gordon Dahlquist, author of

The Glass Books of the Dream Eaters

.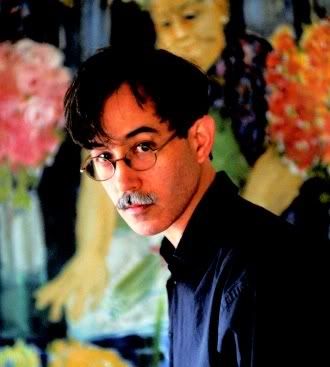 We are all so very fortunate that Gordon has agreed to participate in this. Please join me & DITHOT in a great big
to Mr. Dahlquist for taking the time to answer our questions.
We would also like to thank you, our Noodlemantras, for your great questions and your participation in the discussion.
We will be posting one question per day for 18 days. I think you will find his responses very revealing!
Enjoy and feel free to comment. Gordon has indicated that he is open to follow-up questions also.
#1…
ONBC

: What are the advantages and disadvantages of writing a book in serial form? And how was that received in the UK?
GD

: To me the advantages are about focusing on the present in the story, and not taking anything for granted – anything that comes up can turn out to be significant, as can any character. Also, I believe very much that – barring necessary editing and revisions, of course – it's best not to know too much in advance about what happens, as it keeps the characters' responses more fresh (this very much comes from writing plays). I think the serial version of the book was received well in the UK simply because they have more of a culture of reading there, and are generally in closer touch with older forms of writing, e.g. Victorian serial novels. Of course, that said, it was never released in that way in the US, so who's to say it might not have been appreciated that way here too.