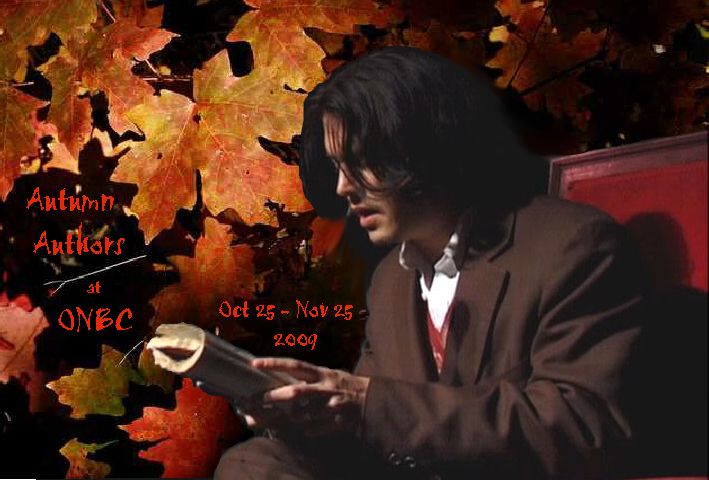 Autumn is in the air, and it's time to take a break from raking the leaves and curl up in front of the fire with a favorite ONBC author. Beginning Sunday, October 25, we will feature a weekly Autumn Author. Each Sunday evening through November 22, we will post a piece of writing by a different author to be discussed that week. Who will they be? Drop by and check it out…no purchase required!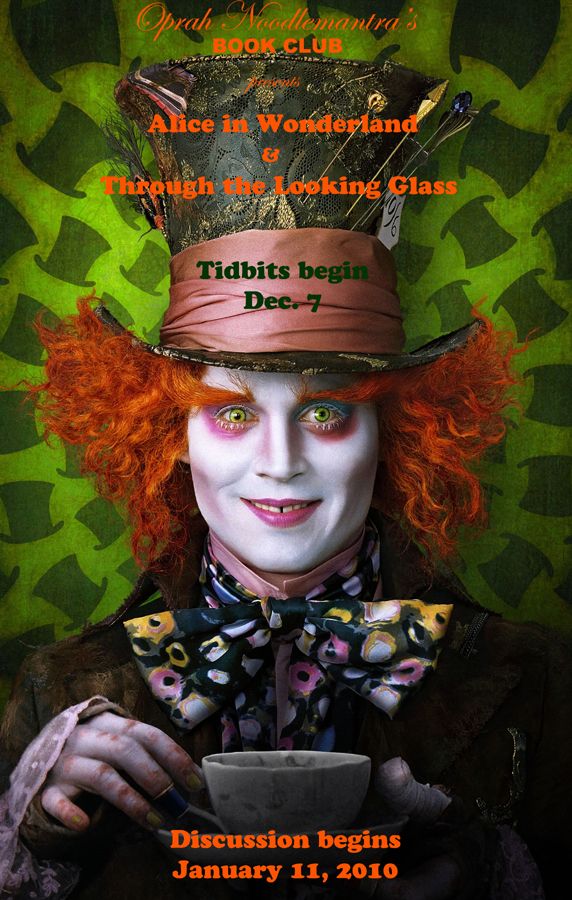 December: Santa may have a chimney but we have a rabbit hole!
Tidbits begin December 7 to kick off the ONBC discussion of Alice in Wonderland and Through the Looking Glass by Lewis Carroll. We will take a one week holiday break during the week of December 20. Tidbits return on January 4 and the discussion on January 11.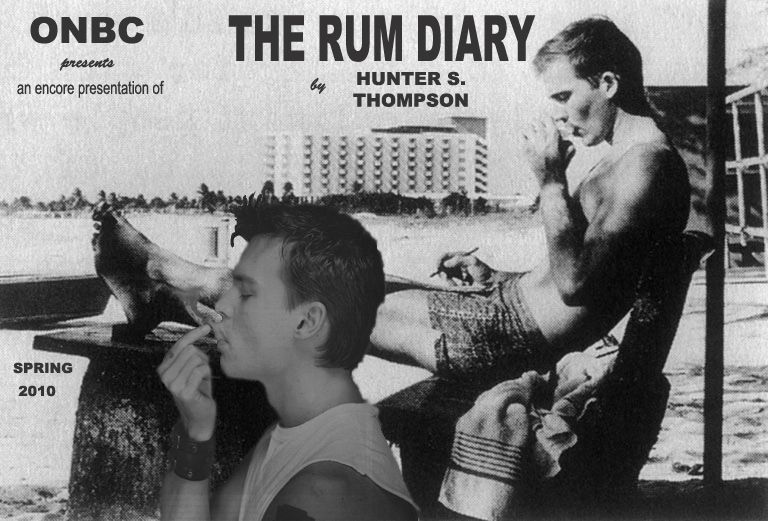 "Here is today (one in the new life of HST): Up at ten-thirty, burst out the door and into the Atlantic for eye-opening swim, then walk up the beach (with bearded bartending next-door neighbor) to San Juan Intercontinental Hotel for breakfast—fresh pineapple, toast and marmalade, and four cups of coffee. See gambling commissioner at two for information on casinos—my next assignment. To La Rada Hotel at four-thirty to discuss newfound assignment. East in Old San Juan at six-thirty, out to pick up mail in Rio Piedras at nine. Read your letter on way over here, take off clothes and go naked down to beach with pipe and glass of brandy. Smoke pipe, drink brandy, swim, come back in for shower and to write this letter. Afterwards, finish cock-fight feature. Then to bed. No assignments tomorrow. Nothing but water, rum, and sun."
– Excerpt from a letter written by Thompson to Sandy Conklin
Next up will be a trip with Paul Kemp, Sala, Lotterman and Chenault as they take us to the sunny country of Puerto Rico. Originally discussed at ONBC in April and May of 2004, TRD was a favorite ONBC selection. In anticipation of the film, we felt the time was right for a return visit. Exact dates will be announced after the first of the year.