Noodlemantra's, in celebration of the
International Year of Astronomy
…..and the fact that
Charlene
found out that Johnny was reading this book last August…..we bring you a discussion of Parallel Worlds on Monday and this beautiful video.
Click here for a smaller downloadable version for dial up
Thank you,

Theresa

, for bringing this video to our attention.
ALSO…..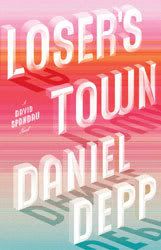 Tidbits for Loser's Town will begin on March 20. Discussion to follow.