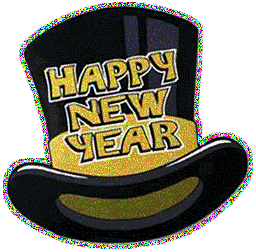 I hope everyone had a safe and happy holiday. May your 2008 be filled with wonderful and exciting days. Liz and I are looking forward to seeing you all in the year to come!




We will be starting off 2008 with a book called

Public Enemies by Bryan Burrough

.

Come meet Bonnie & Clyde, The Barker Gang and of course John Dillinger. Get a taste for what life was like for the criminals and lawmen of the 1930's. We will begin tidbits soon and the book discussion will begin the week of February 4. See you then!
DITHOT edit: Please note that I corrected the original announcement regarding the beginning date for our discussion. I originally wrote will be begin "on" February 4 when I should have said will begin "the week of" February 4!
We are still working out the exact starting date while we sort through tidbits...there is so much material!