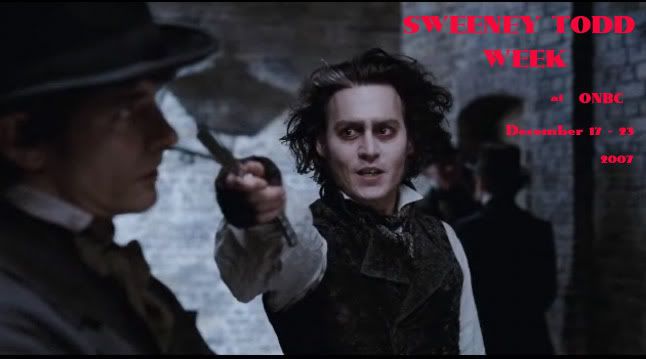 Come
slice
yourself a piece of holiday pie at Sweeney's Barbershop
as we

slash

our way through a discussion of Sweeney Todd

………….

tidbits begin on December 17.

In anticipation of the movie we will be reviving the most tasty and tantalizing of our tidbits and possibly adding in some new ingredients to the

pie

. We will follow that up with a forum for you to sharpen your opinions
and discuss the books & plays vs. the movie on opening day in the States.
And to

warm

up your

cold

winter nights our next selection will be....
The Rum Diary by Hunter S. Thompson.
We thought it would be fun to rehash this
cool
Caribbean
tale in anticipation of the movie that hopefully
isn't too far off from filming. Tidbits begin after the New Year, followed by the discussion in February. We hope to see you there!