Liz and I are happy to announce our new calendar!
We hope you will join us for all of our upcoming events.
Our first discussion of the New Year is...
The People's Act of Love by James Meek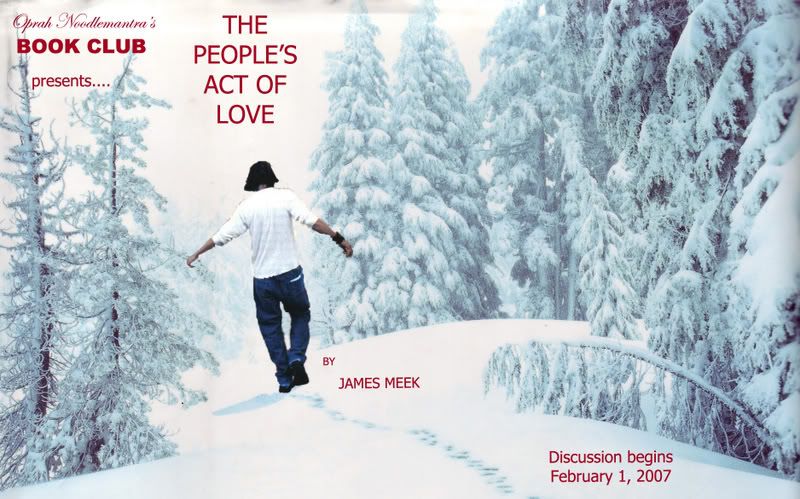 This is what Johnny had to say about the book from lemuriabooks.com (Thanks to DeepInDepp for the link.)
http://www.lemuriabooks.com/index.php?show=book&isbn=WFES957305
"As with any great work, James Meeks' The People's Act of Love is bound to raise comparisons – and as in almost all cases, being wrangled into that snare is a trap that should be avoided at all costs. This incredible book should and will rest on its own laurels as a treatise on the complicated nature of love and humanity. The author has himself earned every brilliant word, sentence and chapter of this divine masterpiece."
We hope you are reading away! The discussion begins Thursday, February 1!
We are pleased to announce our next read will be What's Eating Gilbert Grape! Tidbits will begin after our current discussion of The People's Act of Love and the discussion will start in early April. We hope you will be there with the Grape family in Endora!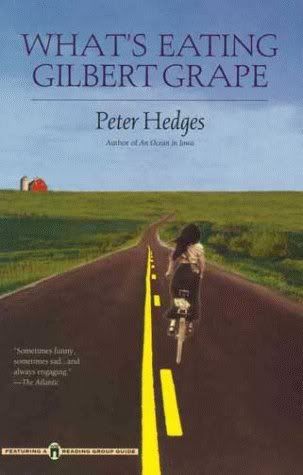 JOIN US!!!