Noodlemantras…..
An announcement…..
(OK, I know that's old
)
How about…..
You have heard of her….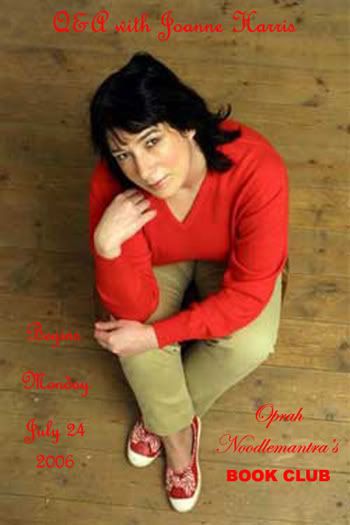 Joanne Harris has responded to your questions.
We will be bringing

her answers to you—one a day for 12 days beginning Monday, July 24,
sometime in the afternoon, US time. We think you will find her answers very
.