Welcome to the Q&A with Bryan Burrough, author of Public Enemies.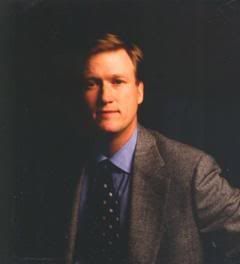 We are all so very fortunate that Bryan has agreed to participate in this. And I'm sure you will all join me in a great big
to Mr. Burrough.


We will post one question & its answer each day. Enjoy and feel free to comment.....
ONBC

: What sparked your interest in the history of the FBI and the story of the War on Crime and led you to decide to write the book?
Bryan Burrough

: It was actually a Biography documentary on Ma Barker. I knew about Bonnie and Clyde from boyhood and, of course, the movie. When I saw the Barker piece, I wondered when she was at large re: Bonnie and Clyde. A quick Google showed the same dates. Dillinger? Same dates. Same with Machine Gun Kelly, Pretty Boy Floyd and Baby Face Nelson. That was news to me and, I suspected, to a lot of other people. But it was the discovery that all these FBI case files were now available that really iced for me. That meant an author could tell all these stories in a new, more accurate way.