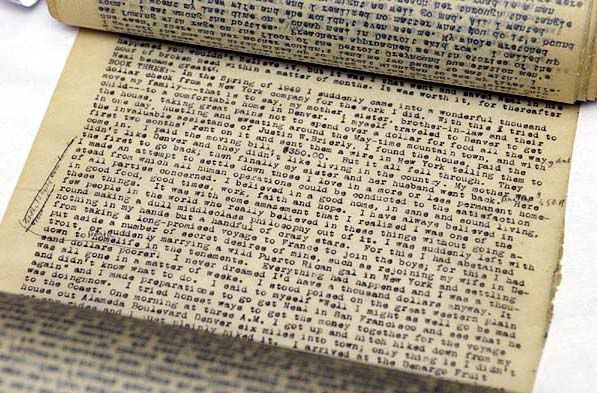 Since we have been discussing the scroll in the Monday Night Thread, I think it best to share that part of the tour today.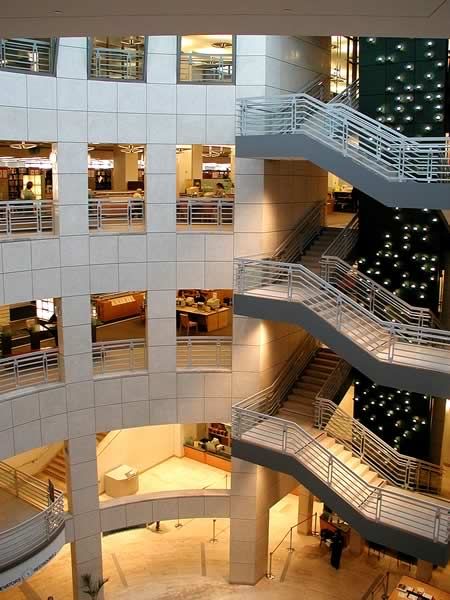 SF Public Library

On Saturday, March 11, six Depp Divas headed to the San Francisco Public Library to witness one of the most awesome sights that we've ever seen. The scroll was displayed in a long glass case that spanned the entire room—we're guessing about 100 pages of the book. The rest was rolled up. I was surprised to find out that this was the entire scroll in front of me because I had been under the impression that it was just a portion of it. There were no lights directed toward the scroll—we're assuming in order to preserve it.

It was interesting to see how worn the pages were, the use of a manual typewriter and his penciled in changes. Although his printed words were very neat, they were very small and almost impossible to read. What we found the most interesting were the passages he crossed out, that never made it into the final version. In one passages he alluded to himself having had an affair with Hal Chase's (Chad King in the book) wife (Peaches in the book) and expressed that he thought Hal had gotten over it. In another he expressed some feelings he had for his Mexican girlfriend, Bea (Terry in the book). This was what Askmewhy thought about it:
There was a beautiful passage about him holding Bea that he crossed out and I really wondered why, like maybe it was too revealing or something. But he wrote how much he loved her while he held her and that this was "just the beginning, it was far from finished," The words were just beautiful, I wish I had written them down.
Also it was interesting to note that he had used all the real names of the characters, not giving them their fictitious names yet.

The rest of the exhibit included his books from personal collections in a glass case, large photos on the wall of all the real characters from the book and their corresponding fictitious names, a TV playing documentaries about him, personal photos of Jack from young adulthood until his passing and other beat information and memorabilia.

It was a very interesting exhibit. I highly recommend it to anyone who has access to it.

Here is a link to a high resolution picture of the scroll.

http://img.photobucket.com/albums/v223/Liz-ONBC/Beats/OTRscroll-hirez.jpg