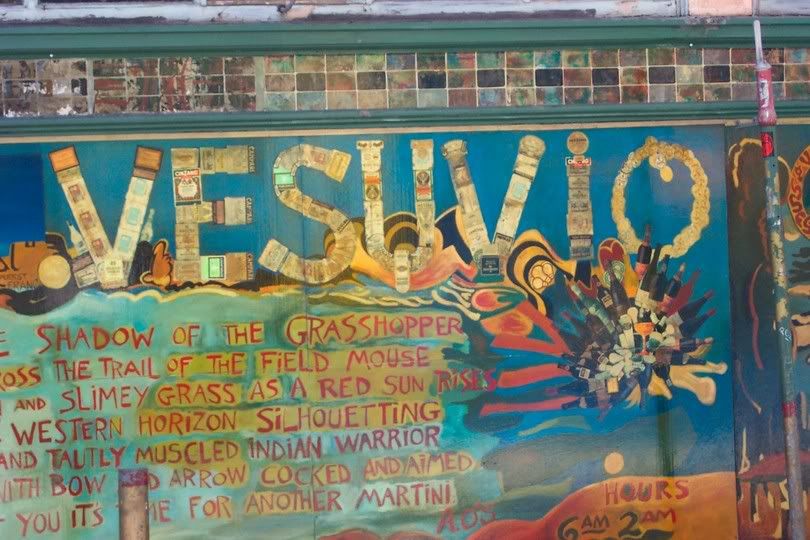 In honor of Jack Kerouac's 84th Birthday yesterday and in keeping with our stream of consciousness choice for this month, The Ginger Man, dubbed as "the Irish On The Road", I have decided to do a mini Beat Tour. I took the Noodlemantras on a tour in 2004 prior to our reading On The Road, but many of your weren't around then. This past weekend 5 other Zoners took the tour with me in San Francisco. This is the first installment in our series.

On October 17, 1955, Neal Cassady, the real life Dean Moriarty of the quintessential Beat classic On the Road, stopped at Vesuvio on the way to the now legendary Six Gallery for a poetry reading, and the place has never been the same. It became a regular hangout of Jack Kerouac and other famous Beat poets and has become ground zero for pilgrims on the Beat trail ever since…..and now Depp Divas.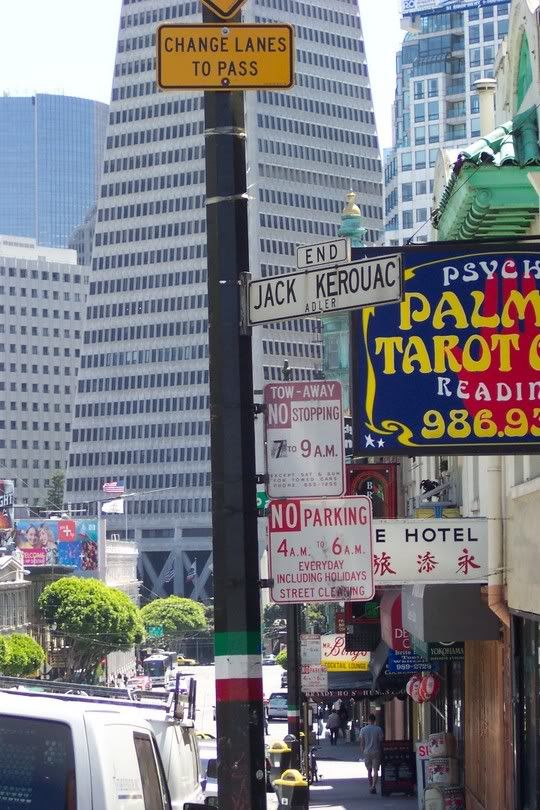 Vesuvio

is located at 255 Columbus Avenue. Basically, you walk out of City Lights Bookstore (more on that tomorrow), turn right and you are there. You have to cross Jack Kerouac Alley to get there, though. Established in 1948, Vesuvio was a frequent hangout of the Beats. Very cool place! Very bohemian. On the outside wall in the alley is a very colorful mural. Inside there are pics of Jack and Neal on the walls, a typical SF dark wood bar and Tiffany lamps.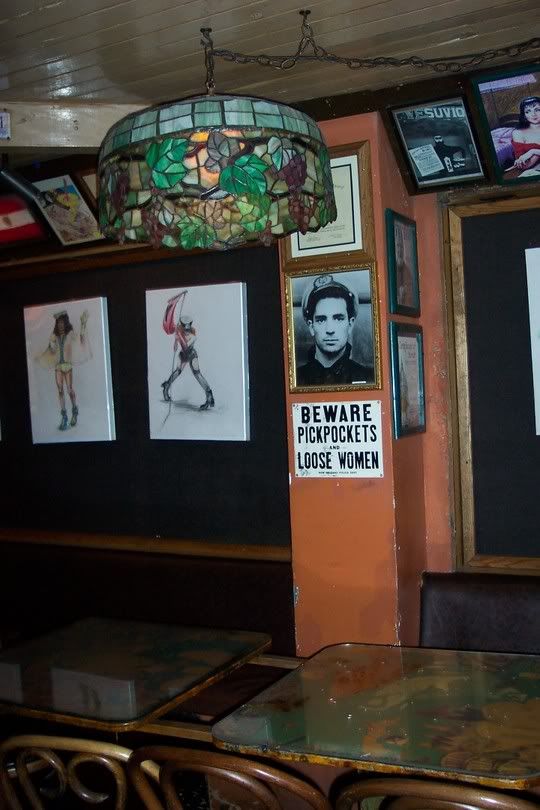 The bartender in Vesuvio yesterday was very hospitable, asking where we were from and our purpose for the visit. We avoided the JD connection but mentioned Jack's birthday. He replied sheepishly, "I should know that."

One night in 1960 Jack Kerouac missed an opportune moment because he couldn't seem to tear himself away from Vesuvio. He had planned to drive down to Big Sur that day to meet Henry Miller, another controversial author. Miller had written Kerouac that he enjoyed "The Dharma Bums" and would enjoy a visit from Jack. Unfortunately, Jack continued to drink the night away, calling Miller every hour to tell him that he was delayed in leaving the City. They never met that night.

The Vesuvio of today attracts a diverse clientele: artists, chess players, cab drivers, seamen, business people, European visitors, off-duty exotic dancers and Depp Divas. In 2004 (the year of my last tour) one of the European visitors was Earl Charles Spencer, brother of Princess Di (and we all know to whom he is related). He and his wife stopped in for a drink because she wanted to show the Earl some of the places she used to frequent when she lived in the City. This year Donovan stopped by. Vesuvio has made appearances in at least 2 movies—"High Crimes" with Ashley Judd and "Enough" with JLo.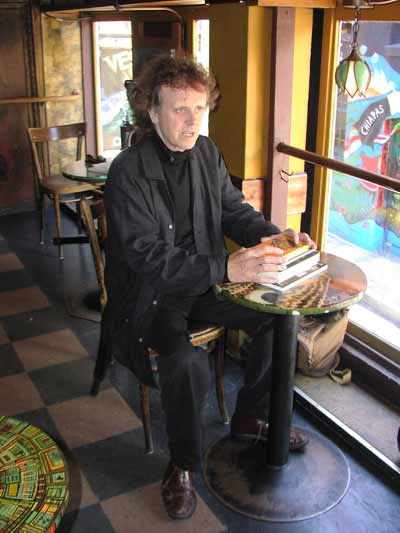 Donovan at a table at Vesuvio with his books


Vesuvio's House Drinks:

The Jack Kerouac – rum, tequila, orange/cranberry juice, lime served in a bucket glass

Bohemian Coffee – brandy, amaretto and a twist of lemon


Here are some Depp Divas with their Bohemian Coffees…..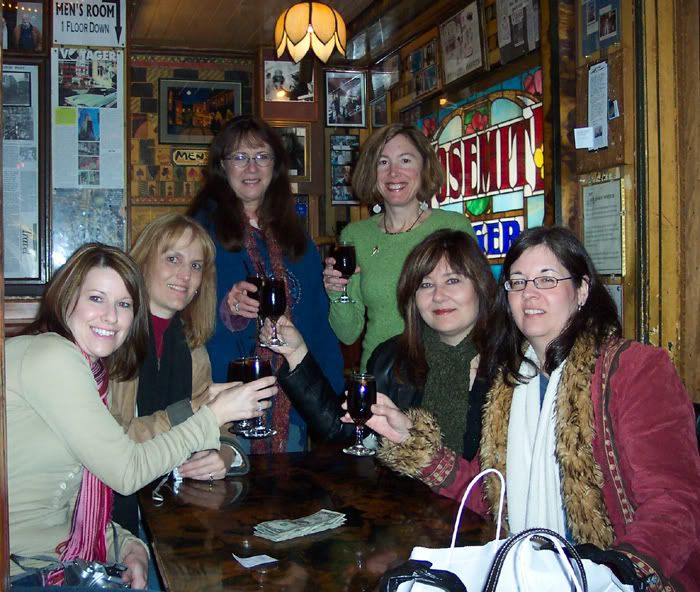 DepplySmitten, Luvdepp, Gypsylee, Liz, Dharma_bum & Askmewhy