WE HAVE WINNERS!
The winners of the ONBC 5th Birthday Contest are…..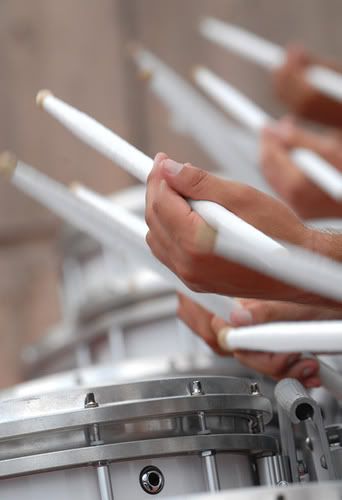 fansmom, gemini & stroch
Congratulations Noodlemantras!
And many thanks to all who participated.
The winners were chosen based on the number of correct answers and the time received.
The correct answers were:
1. Name a descendent, living today, of John Wilmot.
Prince William or Prince Harry

Other possible answers:

Elizabeth Sarah Lavinia Spencer
Cynthia Jane Spencer
John Spencer
Charles Edward Maurice Spencer
Emily Jane McCorquodale
George Edmund McCorquodale
Celia Rose McCorquodale
Laura Jane Fellowes
Alexander Robert Fellowes
Eleanor Ruth Fellowes
Lady Kitty Eleanor Spencer
Lady Eliza Victoria Spencer
Lady (Katya) Amelia Spencer
Louis Frederick John Spencer, Viscount Althorp
Lord Edmund Charles Spencer
Lady Lara Spencer
Click here to see ONBC Archive Tidbit on Wilmot Genealogy
2. What's a Clay Lick?
Where hundreds of parrots and macaws congregate daily to ingest the detoxifying clay of a cliff in the Rainforest in South America. (It can be found in a Fierce Invalids Home from Hot Climates tidbit--but this information was not required in the answer)
3. How do you say please and thank you in Marathi?

Please =
Krupa karoon or Krupa
Thank you =
Dhanyavaad
4. What 2 structures does Bugsy Seigel haunt?
Virginia Hill's former home, which is a private residence on Linden Drive in Beverly Hills & the Flamingo Hilton in Las Vegas. We were rather lenient with this and accepted Flamingo and Virginia Hill's home or Beverly Hill's home where he was murdered.
5. Which author employed the Iceberg Principle?
Ernest Hemingway
6. List the ONBC Q&As.
Andrew Birkin
Bryan Burrough
Darlene Cates
Joanne Harris
Joseph Gangemi

We gave ½ credit if not all names were listed or if a name(s) was misspelled.
7. Why was Angel's Flight shut down?
We were searching for the final shutdown which was due its fatal cable car accident in 2001. However, since we did not specify that, we gave credit for either shutdown (the original dismantling in the late 1960's due to the redevelopment of the Bunker Hill area). (NOTE: Arturo Bandini, of Ask the Dust, lived close to Angel's Flight. But this information was not required.)
8. Name the town and state in which WEGG was filmed.
Manor, TX (We would also have accepted Lockhart, TX where the courthouse scene was filmed.)
9. What tape always played in Crowley's car?
The Best of Queen
10. Who is Pantoufle in the book Chocolat?
The imaginary rabbit.
11. What book is this quote from and which character said it?

"I think that happiness is a really thing, a truly thing, but it is what makes us crazy people. Happiness is so strange and power thing that it makes us to be sick, like a germ sort of thing. And suffering is what cures us of it, the too much happiness. The—how do you say it, bhari vazan? (burden) The burden of happiness can only be relieved by the balm of suffering."
That book is Shantaram and the character Farid. (Some of you added that it was translated by Khaderbhai. This is true. However, we were looking for Farid.)
12. Who was Patricia Cherrington?
There are several correct answers we could have accepted.
Born on September 26, 1903 in Arkansas, she struggled to raise a daughter, born when she was a teenager in Tulsa. To support herself and her little girl, she worked in Chicago nightclubs as a chorus line dancer. During the 1920s, she commanded a high salary for dancing in the speakeasies of Prohibition-Era Chicago. She dated Dillinger-gangster Harry Copeland and Dillinger's close friend, John "Red" Hamilton. Hamilton's death marked the end of her life as a gangster's "moll." She was soon arrested for harboring John Dillinger and John Hamilton in the Little Bohemia Lodge. Once in prison, along with her sister, Opal "Bernice Clark" Long, Patricia found herself abandoned by the gang's lawyer, Louis Piquett. Because she was impoverished, he shrugged off her problem by telling her to plead "guilty." Without legal counsel, she was committed to the Alderson Industrial Reformatory. After she was released, in 1936, she was again tried under the Federal harboring law. This time, the charge was for harboring John Hamilton and John Dillinger during the historical visit to the home of Hamilton's sister, on the night of April 17, 1934. She died in 1949, at the age of 45 years of age. She is buried in Wunders Cemetery in Chicago. Patricia was the quintessential Dillinger "moll." Perky, vivacious, an ex-chorus line dancer, she coined an apt description of John Dillinger. He was a "good piece of company."
She was also in the car with Pat Reilly when the raid began.
13. What is the Wave speech and which book is it from?
It is from Fear and Loathing in Las Vegas. The Wave speech was written by Hunter S. Thompson as a description of the hippie movement (and its demise) in the 1960's. Other possible answers: A speech that alludes to the dissipation of the American Dream in the 60's, quotes from the speech, etc.
14. Who are the 4 main characters in A Long Way Down?
Martin, Maureen, JJ and Jess
15. What book features this quote and who said it?

"…Keaton inspired me to come up with a comic sequence that gave us both goose bumps. I started slicing salami with an electric fan, then stuck a fork in a couple of breakfast rolls and did a bun dance. Eight years later, Chaplin lifted the whole routine for The Gold Rush. But by then petty theft was the last thing I had on my mind."
It is a quote from Roscoe Arbuckle from the book I, Fatty.