Happy Birthday ONBC!!!!
We are three years old and it's time to celebrate!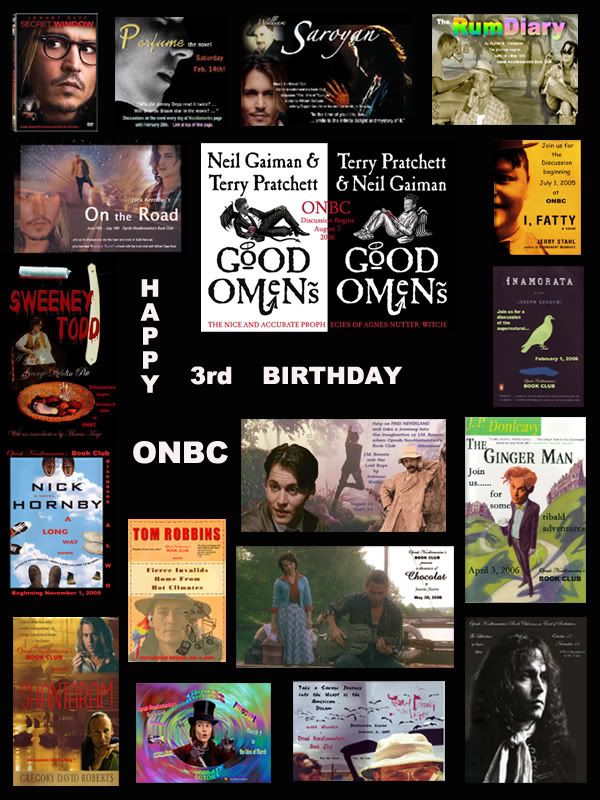 (Thanks to Liz for the great collage of all our books!)
ONBC was born three years ago when our first discussion of Stephen King's Secret Window, Secret Garden began at two past midnight on November 1, 2003. As is our annual tradition, we will begin our celebration at two past midnight (Pacific Standard Time) this Wednesday. We would like to invite you to drop by the partay!


Drop by anytime between November 1 and Saturday night, November 4, at 11:59 PST, and just for saying hello you will automatically be registered to win an ONBC Birthday door prize!:giddy:





Hope to see you there!
While I have your attention…a few more announcements!
Mark your calendars! The Monday Night Thread returns next week, Monday, November 6. Come join us!
I hope you all have found your copy of our next read, Happy Days by Laurent Graff.
Tidbits begin in mid-November and our discussion will begin on December 4.