A fellow Zoner sent me the link to this article and what I believe is a new picture from Johnny's time in Cuba with Hunter. The article and picture are credited to Michael Halsband. I have excerpted the section on Johnny. If you would like to read the full article click the link below.
That's around the time Johnny joined us. I think he and Hunter became really close during the filming of Fear and Loathing in Las Vegas. From the moment they got together in Cuba they shared this shorthand that I didn't understand. Johnny was with us for two or three days. In that time I showed him around during the day and then we hung out with Hunter at night. When we were out in the street Johnny wore sunglasses and a Panama hat and had a video camera. I think a few Cubans recognized him, but they didn't bother him that much. He was just like any other tourist—a tourist who looked a little like Johnny Depp.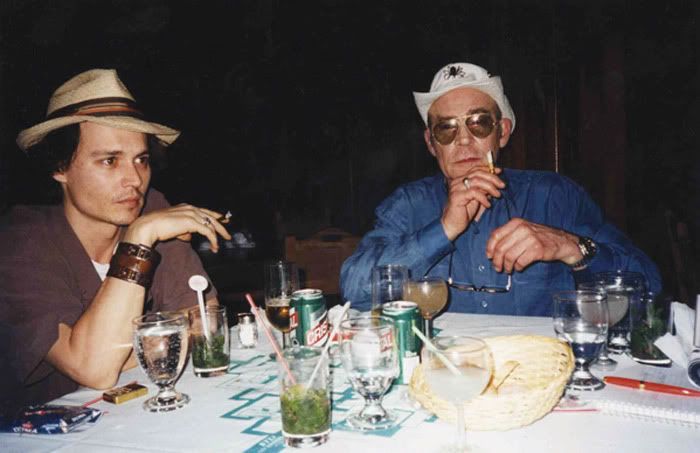 He was with us just for a weekend, on a break from filming, and then he left. We had a few days left in Cuba, but I think Hunter was still really struggling with his hips. He wasn't getting up until the late afternoon, and he wasn't in the mood to do too much sightseeing. At that point, our interaction with Cuba was limited to going out for meals.