Today is our last tidbit for A Moveable Feast and I have to say they have been a lot of fun to put together! Such interesting places and people involved. I hope you all will join us tomorrow for our first discussion question!
CHILDREN
John Hadley Nicanor Hemingway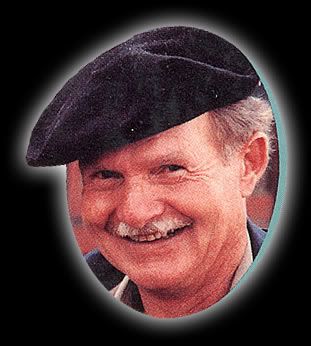 John Hadley Nicanor Hemingway, also called Jack or "Bumby," was named after his mother, Hadley, and one of his parents' favorite Spanish bullfighters, Nicanor Villalta. He was born on October 10, 1923, in Toronto, Canada. Three months after his birth, Ernest and his wife Hadley bundled up their infant son, sneaked out of the apartment they were renting in the city, caught a train for New York, and boarded the Cunard liner Antonio for France. They had left Toronto without paying the unexpired period of rent.
The first four years of his life were spent in Paris and Austria. His parents were happy. His father was writing The Sun Also Rises. Jack was affectionately referred to as "Mr Bumby" because he was a plump, cheerful child. In Paris he was intrigued by the fishermen on the Seine, as he was with "Papa" on those treasured times when he could go fishing with him. He also spent many hours in Paris cafes while his father had long conversations with James Joyce, Ezra Pound, John Dos Passos, and other brilliant young people. Jack's godmother was Gertrude Stein.

After the his parents' divorce there was no bitterness between Hadley and Ernest, and Jack was not only permitted but encouraged to visit his father in Spain, Cuba, Key West, or wherever Papa was at the time. Regardless of who was there, or whatever else happened, Jack fished, frequently with his father.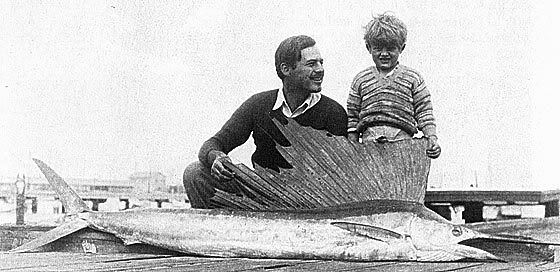 With Papa, 1929



Although Jack's first language and training was French (which he spoke all his life), most of his childhood and teenage education was in the Midwest of the United States. He adapted to American ways, but each year his love of fishing, streams and rivers intensified. It was during this period that he first became familiar with the beauty and trout fishing around Sun Valley, Idaho.
In 1941, Jack Hemingway entered the US Army. He asked for infantry but because of his language skills ended up as an officer in Strategic Services. He not only took his rod and reel with him when he enlisted, but took it along when he parachuted behind enemy lines. He had it with him when he was captured and somehow convinced the Germans it was an antenna. An injury he sustained during the war added stature to the young man in the eyes of his father. Later he was captured, attempted unsuccessfully to escape, and spent a year as a prisoner of war.

Soon after his return to the US he met Byra Whittlesey (known to Jack as Puck Whitlock, a youthful war widow). After arranging his finances he married her in Paris in 1949. It was his marriage to Puck that produced his daughters, Joan (always called Muffet), Margot (later styled Margaux) and Mariel. They prompted his oft-quoted remark that he spent the first 50 years of his life as the son of a famous father and was spending the second 50 as the father of three famous daughters.

After the war, Jack worked as a stockbroker and salesman for fishing supplies but found neither challenging nor rewarding. He wrote an interesting book which was well received, Misadventures of a Fly Fisherman (1986), sub-titled "My Life With and Without Papa". He also wrote articles on fishing and conservation.

As a member of the Idaho Fish and Game Commission, he helped initiate the "catch and release" rules for heavily fished waters. This enabled Idaho's trout stock to increase, while neighboring states decreased. He was a leader in the campaign to pay commercial fishermen to forgo salmon fishing in Atlantic feeding grounds.

After his first wife died, he faced a lonely life, but he met and in 1989 married Angela Holvey. They built a home in Ketchum, Idaho (next door to Sun Valley).

When asked once about his father's suicide Jack remarked, "No chance of my doing that," he said. "Why's that?" asked one of the guests. "Because Angela keeps me so happy and busy I don't have time for it," Jack responded as he threw his head back and roared with laughter.

Jack Hemingway passed away on December 2, 2000.



Patrick Hemingway



Patrick Hemingway was born to Pauline Pfieffer Hemingway on June 28, 1928, in Kansas City and has played a large role in keeping his father's legacy alive. He edited one of father's novels, "True at First Light," which was published in July 1999 to coincide with Hemingway's birth centennial celebration.

A big-game hunter in Africa for 26 years, he also taught wildlife management at a Tanzanian college. He lives in Bozeman, Montana.

Patrick Hemingway is the last of Hemingway's sons. He is still active in promoting his father's memory. He participates in Hemingway festivals, conferences, etc. and serves on the advisory board for the Hemingway Foundation of Oak Park, Illinois.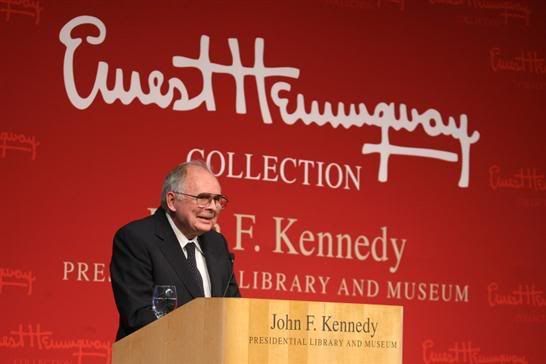 Patrick Hemingway, son of author Ernest Hemingway, speaking at the 2008 PEN/Hemingway Awards at the Kennedy Presidential Library and Museum.
Below is a link to NPR and an interview with Patrick marking his 80th birthday.
Gregory Hancock Hemingway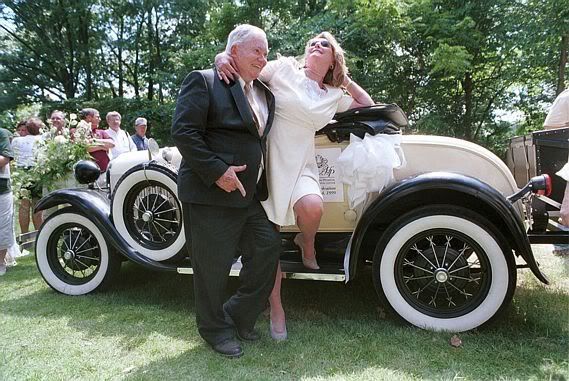 Gregory and Ida in their Bonnie and Clyde pose

Gregory Hancock Hemingway (12 November 1931 – 1 October 2001), known later as Gloria Hemingway, was the third son and youngest child of famed author Ernest Hemingway, the second by his second wife Pauline Pfeiffer. He was born in Kansas City, Missouri in 1931. Hemingway died in 2001 of hypertension and cardiovascular disease in Miami-Dade Women's Detention Center. For years Hemingway had been a transsexual and eventually had sex reassignment surgery. She was due to appear in court on the day she died, facing charges of indecent exposure and resisting arrest without violence.
Hemingway was a doctor, but the authorities in Montana chose not to renew her medical license in 1988 because of her ongoing alcoholism. She had also battled bipolar disorder and drug abuse for many years.

Hemingway was married four times. Her last marriage, to Ida, ended in divorce in 1995 after three years. She underwent a sex change procedure that same year and, in a 1997 ceremony in Washington, they remarried. Upon her death the legitimacy of the marriage was called into question. Her $7,000,000 estate was left to widow Ida, but her children challenged the inheritance, claiming that Ida could not be a widow as the marriage was not legal (her home state of Florida does not recognize same-sex marriages). The parties eventually reached an undisclosed settlement.

Before the sex reassignment surgery, Hemingway fathered eight children: Patrick, Edward, Sean, Brendan, Vanessa, Maria, John and Lorian.

Hemingway wrote an account of her father's life and the strained relationship they had. Entitled Papa: A Personal Memoir it was published in 1976 with a preface by Norman Mailer and detailed the cause of the bad feelings and years of estrangement. Daughter Lorian Hemingway went on to write about her father in the 1999 book Walk on Water: A Memoir. Gloria's son John Hemingway is the author of the critically acclaimed memoir Strange Tribe: A Family Memoir. In 2005 Hemingway's third wife, Valerie Hemingway, who was also Ernest Hemingway's secretary, published her memoir Running with the Bulls: My Years with the Hemingways.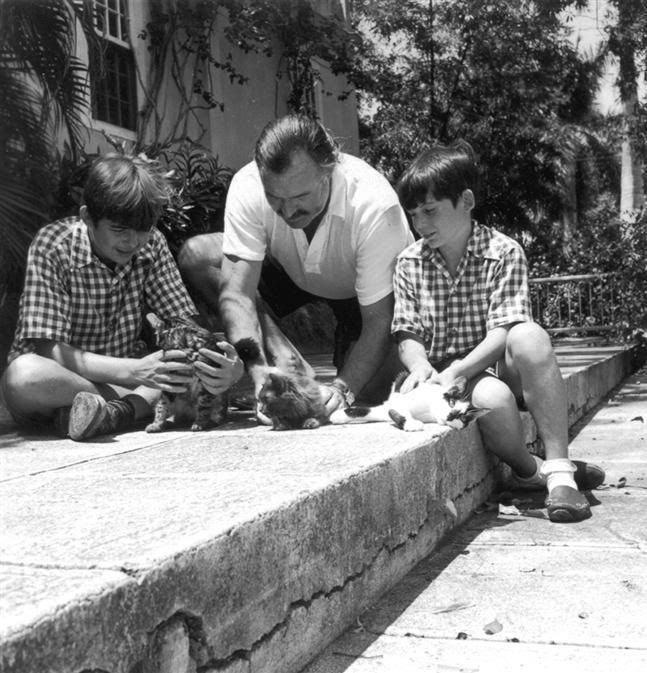 With Patrick and Gregory, Cuba 1946





Richard Steel Hemingway

, 45, a tool maker from Michigan, says his mother told him on her deathbed he was Ernest's son. From what Steel has uncovered, Hemingway met his mother, Sheila Fawn, while she was attending college in New York in 1950. Hemingway was 51. The two allegedly married in Cuba a year later, with Hemingway using the name "Giovanni LaDuex" as a pseudonym, and lived in Key West. Steel was born June 27, 1961, five days before Hemingway committed suicide. Because the Cuban marriage wasn't legitimate, Steel's mother had no proof her new son was Hemingway's child, and from what Steel can ascertain, exorcised all photos and other evidence of the author from her life instead of trying to prove the connection over and over as her child grew up. Recent DNA testing with a Hemingway family member "is a private matter," Mr Steel said.



Hemingway's Well Known Grandchildren





Mariel Hemingway






• Born: November 22, 1961
• Daughter of Byra Louise (née Whittlesey) and Jack Hemingway
• Academy Award and Golden Globe-nominated American actress.
• Granddaughter of writer Ernest Hemingway and sister to Margaux Hemingway

Mariel was born Mariel Hadley Hemingway in Mill Valley, California, She never met her grandfather as he died several months before she was born. She's named after the Cuban port of Mariel − a village her father and grandfather visited regularly to fish. She was given her middle name after her paternal grandmother, Ernest's first wife Hadley Richardson. Mariel primarily grew up in Ketchum, Idaho, where her father lived, and where her paternal grandfather spent a great deal of time as a writer and sportsman. Mariel also spent part of her adolescence growing up in New York and Los Angeles.
Hemingway's first role was with her sister Margaux in the 1976 film Lipstick. A movie not considered especially good, but Mariel did receive notice for the quality of her acting. She was nominated as "Best Newcomer" for the Golden Globes Award that year. Hemingway's most famous role was in Woody Allen's Manhattan, a movie in which she played Allen's high school lover. Only 17 at the time, she was nominated for an Oscar and a BAFTA for best supporting actress.

In the 1982 movie Personal Best, she played a bisexual athlete in a movie noted for some explicit (by mainstream standards) lesbian love scenes. In connection with Personal Best she appeared in a pictorial in the April 1982 issue of Playboy, including the cover. In 1983, she starred as Dorothy Stratten in Star 80, a film about the Playboy model's life and murder. Reports circulated for years that Hemingway had her breasts enlarged to play the role of Stratten, though she later said she had the surgery before Star 80 came up. Her implants were removed years later after they had ruptured. Hemingway appeared in the movie, Superman IV: The Quest For Peace.

Hemingway has played a lesbian in several film or television shows, including Personal Best, an infamous episode of the sitcom Roseanne in which she kissed Roseanne Barr on the lips, and an episode of Crossing Jordan, but the actress is not gay. Hemingway has said she formed a "big connection with the gay and lesbian community" after Personal Best and enjoys taking roles in "cutting-edge" productions. Hemingway made fun of her reputation for lesbian roles during a 1995 appearance on Saturday Night Live when she kissed new female cast members during her opening monologue as host.
Hemingway has been married since December 9, 1984 to writer and director Stephen Crisman, and they have two daughters: Dree (b. 1987) and Langley (b. 1989).



Margot Hemingway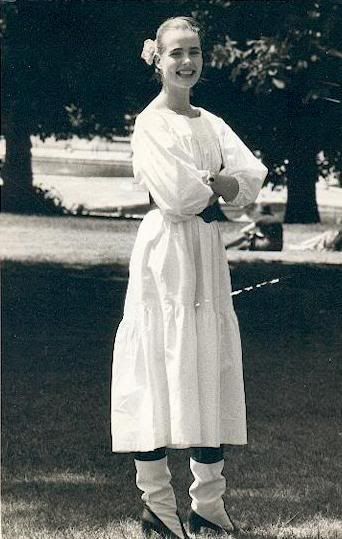 • Born: February 16, 1955
• Died: July 1, 1996
• Daughter of writer and sports fisherman Jack Hemingway and granddaughter of author Ernest Hemingway

Margot Louise Hemingway was an American model and film actress who appeared in several movies. She was born in Portland, Oregon. In addition to Mariel Hemingway, she had another sister, Joan. She grew up on her grandfather's farm in Ketchum, Idaho.

Hemingway was named for the wine, Château Margaux, which her parents, Puck and Jack Hemingway, were drinking the night she was conceived. In later years, after giving up drinking alcohol, she spelled her name Margot. She struggled with a variety of disorders in addition to alcoholism, including bulimia and epilepsy. Due to dyslexia, she did not read many of the books her famous grandfather wrote. She once said, "I am not a Hemingway aficionado".

Six feet tall, Hemingway experienced success as a model, including a million-dollar contract for Fabergé as the spokesmodel for Babe perfume in the 1970s. She lost the contract due to her unflattering image as a perpetually drunk typical model at Studio 54. She also appeared on the covers of Vogue and Time magazines.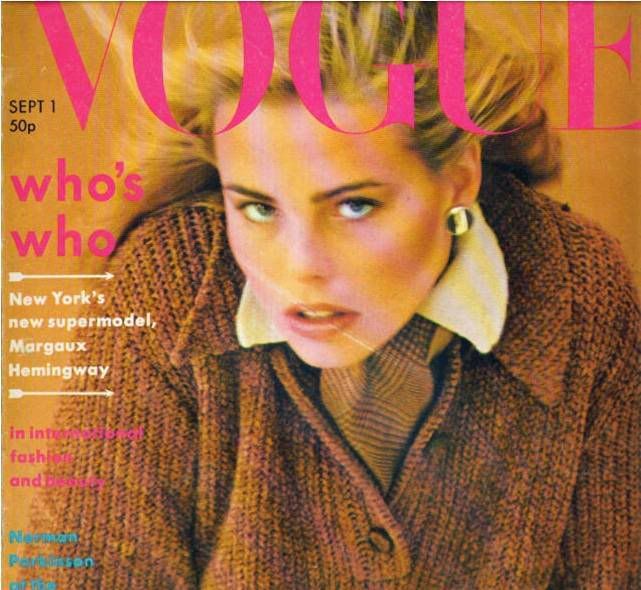 She appeared in the 1976 movie Lipstick alongside her sister Mariel. The bad reviews of her performance were made worse by the critics' adoration of 14-year-old Mariel.

Her first marriage, to Errol Wetson, ended in divorce. They met when, at 19, she accompanied her father to the Plaza Hotel in New York City on a business trip, and four months later she moved from Idaho to New York City to share Wetson's apartment. On the rebound, she married Venezuelan Bernard Foucher, and they lived in Paris for a year. She also divorced him in 1985 after six years, and the end of the marriage left her feeling suicidal. Like her grandfather, she experienced occasional bouts of clinical depression all through her life. In 1987, she checked into the Betty Ford Center. In 1994, she went to a psychiatric hospital in Idaho to recover from a depressive cycle.

Hemingway experienced familial dramas throughout her life. Her relationship with her mother, Puck, was fraught with tension, but they did reconcile prior to Puck's death from cancer in 1988. She also experienced intense competition with Mariel, her younger sister and a more famous actress. In the 1990s, Hemingway went forward with allegations that her godfather had molested her as a child, and her father, Jack, and stepmother, Angela, resented the allegations and stopped speaking to her.

She supported herself later in life by autographing her nude photos from Playboy magazine, and endorsing a psychic telephone hotline. She enjoyed yoga and meditation. The last year of her life, she was looking forward to hosting the outdoor adventure series "Wild Guide" on the Discovery Channel.
On July 1, 1996, the day before the 35th anniversary of her grandfather's suicide, Hemingway was found dead in her studio apartment in Santa Monica, California at age 42. She had taken an overdose of phenobarbital, according to the Los Angeles County coroner's findings one month later. Though her death was ruled a suicide, Mariel Hemingway long disputed this finding. Mariel's husband, Steve Crisman, said, "This was the best I'd seen her in years. She had gotten herself back together." On a December 22, 2005 edition of Larry King Live, however, Mariel said she now accepts the fact that Margaux committed suicide.

Her remains were cremated and Margaux was inurned in the Hemingway family plot in the Ketchum Cemetery in Ketchum, Idaho.




Lorian Hemingway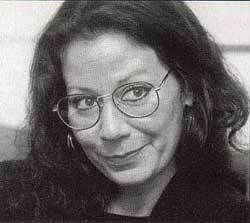 • Born 1951
• Granddaughter of Ernest Hemingway, and daughter and first child of Gregory Hemingway
• Cousin to actress Mariel Hemingway, model Margot Hemingway, and author Hilary Hemingway

Lorian Hemingway is an American author whose memoir, Walk on Water, was nominated for the Pulitzer Prize. In 1981, she founded the Lorian Hemingway Short Story Competition, which is open internationally to unpublished authors and offers a first prize of $1,000, as well as a second and third prize of $500 each. Now, more than a quarter-century later, the short story contest draws between 600 and 900 entries each year from around the U.S. and other countries as far-flung as India and Romania — and Lorian and her small judging panel still give every one of them their complete attention and respect. Since its beginnings, the short story contest has been dedicated to recognizing and supporting the work of emerging writers whose fiction has not yet achieved success. For some, this recognition is the first validation of their worth as writers.

Lorian confronted the legacy left by her famous grandfather and found herself dealing with alcoholism, which she later overcame due to the encouragement of her friends and family. Her articles have appeared in GQ, The New York Times Magazine, Esquire, Seattle Times, Seattle Post-Intelligencer, and Rolling Stone. In 1992 Ms. Hemingway was nominated for The Mississippi Arts and Letters Award for Fiction for her debut novel "Walking Into the River." In 1999 she received The Conch Republic Prize for Literature for her body of work and her dedication to encouraging the talent of new writers. Her work has been critically acclaimed by The New York Times Book Review, The Boston Globe, The San Francisco Chronicle, The Chicago Tribune, and TIME Magazine, among others. Her nature essays have appeared in several anthologies, including "Uncommon Waters", "The Gift of Trout", "Headwaters", "A Different Angle" and the newly published "Growing Up in Mississippi." She is former editor-at-large of Flyfishing & Tying Journal.




John Patrick Hemingway



• Born: 1960
• Eldest grandson of Ernest Hemingway and son of Gregory Hancock Hemingway
• Step-brother of Lorian Hemingway
• Cousin to actress Mariel Hemingway, model Margaux and author Hilary Hemingway

John Patrick Hemingway is an American author and translator whose memoir Strange Tribe examines and reveals the similarities between his cross-dressing, transsexual father Gregory and his grandfather Ernest Hemingway.
John Patrick Hemingway has also written for Italian newspapers: L'Unità and Libero.

John Patrick Hemingway has been married to his wife Ornella since 1984 and has two children. After living in Italy and Spain, John and his family now reside in Montreal, Canada.



Hilary Hemingway



• Born: May 1961
• Daughter of Leicester Hemingway, only brother of Ernest Hemingway
• Cousin to actress Mariel Hemingway, model Margaux Hemingway, and author Lorian Hemingway

Hilary Hemingway is an American author and wife to author Jeff Lindsay. She is also the daughter of Leicester Hemingway, Ernest Hemingway's only brother. She is an award-winning screenwriter and has worked for studios such as Warner Bros. and Paramount Pictures. She has also written for Interview Magazine, The Miami Herald, and Harper's Bazaar. She was a producer for Fox television and served as the Executive Director of the International Hemingway Festival before it closed down. Another festival has opened in Key West.