Pg. 310 – Corso is in the castle at Meung-sur-Loire where the secrets of The Club Dumas will be revealed. "These are the ancient dungeons of Bishop Thibault d'Aussigny, "he told Corso. "From there they threw corpses into the Loire. Francois Villon was a prisoner here."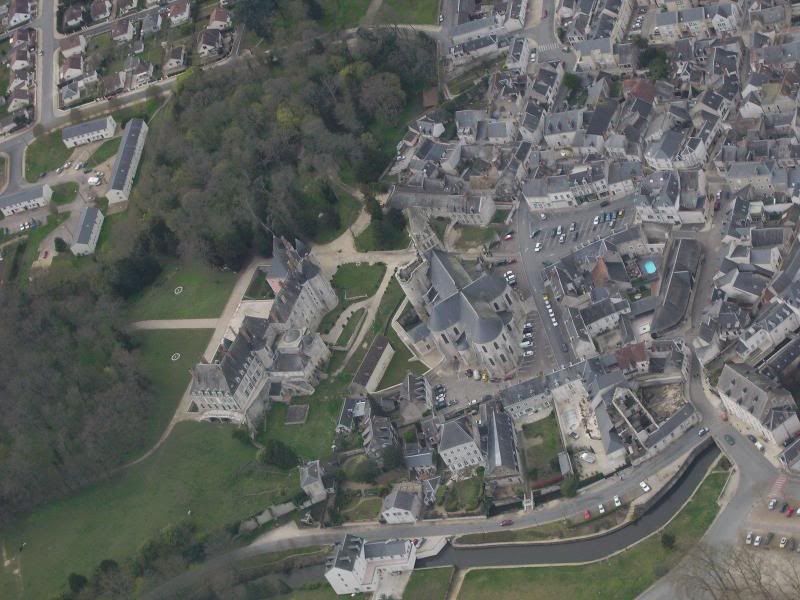 Between Sologne and Beauce, in the heart of the Loire Valley, lies Meung-sur-Loire - a lovely old town of exquisite poetic charm. Built on the foundations of the Gallo-Roman settlement of Magdunum, it was colonized in the early Middle Ages by the monastic followers of St Liphard, who tamed and used the clear, agile waters of the river Mauve by which the town is traversed and partly surrounded. No less than 37 mills were built along the river and their rhythm accompanied the life of the people of Meung. Those mills were used for flour, paper and powder, for the tanning of leather and fulling of cloth.

The collegiate church of St Liphard was built in the twelfth century. This harmonious building still possesses its extraordinary and unique stone belfry, against which stand the remains of the Manasses Tower.




An imposing castle with walls two metres thick, angle towers and ramparts, was built in the thirteenth century. One can still visit and admire the unusual subterranean chapel dating from the same period - as also the oubliettes and "cul-de-basse-fosse". It was here that François Villon was to languish until pardon was granted by Louis XI.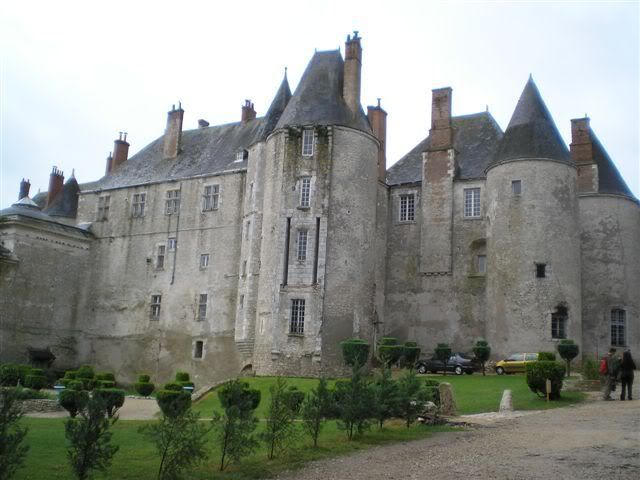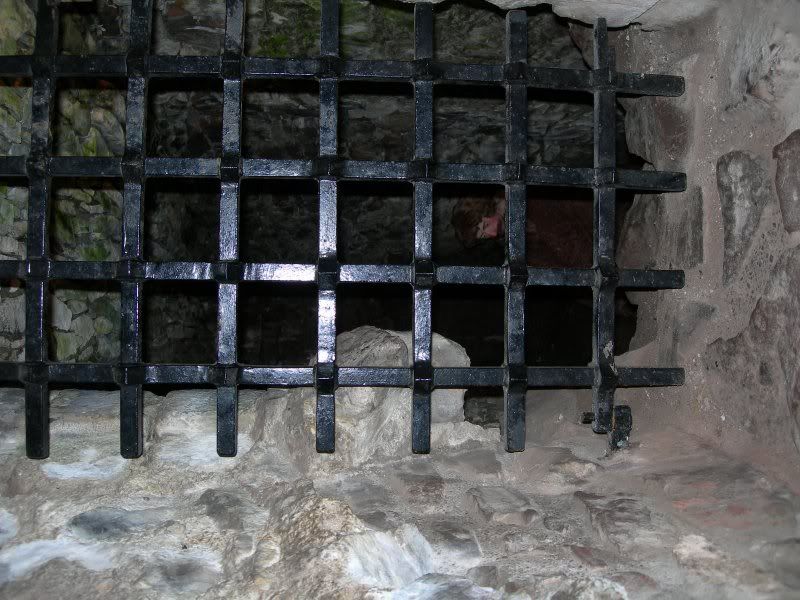 This castle, which was also a residence of the Bishops of Orleans, served as a refuge for Salisbury during the Hundred Years War. The town was freed by Joan of Arc in 1429.

A large part of the castle was renovated in the eighteenth century and became the center of a libertine and fashionable court.

The port of the 'Bout du Monde' was for centuries the haunt of sailors and river-men of the Loire. Great barges were a familiar sight on the surface of the immemorial river, unloading the produce of Auvergne as well as foreign wares coming up from the coast, and taking on board barrels of "Gris Meunier" the flavored local wine.

Meung-sur-Loire, City of Artists and Poets:

* Jehan Clopinel, also known as Jehan de Meung and author of the Roman de la Rose was born here in 1240
* François Villon was imprisoned and tortured in the dungeons of Meung Castle, where in 1461 he composed a great part of the Grand Testament.
* The painter Ingres stayed here on the Mall, between 1853 and 1866.
* Gaston Couté, a poet of an independent and stinging turn of mind, described in characteristically withering terms the life style of the local burghers in 1900.
* Meung-sur-Loire has also provided inspiration for more than one novelist. Alexandre Dumas situates the first adventure of d'Artagnan here, as recounted in the Three Musketeers. Also Georges Simenon's character Maigret was a regular visitor in Meung too.



Who was Francois Villon?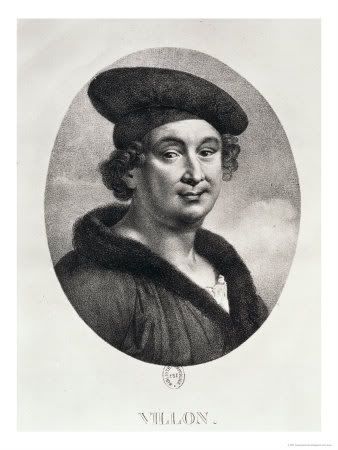 François Villon, whose real name was François de Montcorbier or François des Loges, was born in 1431, the year Joan of Arc was burned at Rouen. English soldiers still occupied Paris. It was an era of social troubles and manifold evils, partly accounting for the vast output of mediocre literature aimed at general edification and filled with lugubrious didacticism. One mystery play popular in France at the time contains 60,000 lines, but the two literary highlights of the period are short: the Pathelin, a farce of some 2,000 lines, and the poems of Villon, which total about 3,000 lines.

François was born into a poor family. His mother was pious but illiterate; his father died when François was very young. The child's lot would have been miserable had not Master Guillaume de Villon, the canon of Saint-Benoît-le-Bétourné, taken him in to raise. He attended to François's early education, and the child affectionately referred to him as "more than a father." Later the poet adopted his name and rendered it imperishable. From this time on, most information about Villon derives from documents of the University of Paris, the prefecture of police, and his own poems.

In March 1449 Villon was received as a bachelor of arts at the Sorbonne, after which occurred his first involvement in civic disorders in the winter 1451/1452. His studies continued, however, and he received the licentiate and the degree of Master of Arts later in 1452. In short, Villon was a well-educated man, and incidental allusions in his works show considerable knowledge.

In June 1455 Villon killed Philip Chermoye, a priest, in a brawl, and he immediately fled from Paris. But the murder was well provoked, and in January 1456 Villon was granted two official releases, one in the name of François de Montcorbier, Master of Arts, and the other in the name of Master François des Loges, also known as Villon, an indication that Villon was then known by all three names. Perhaps Villon's status as a man of learning or perhaps the later intervention of Charles d'Orléans influenced judicial leniency. Later in the year Villon completed his work Lais.

About Christmas, 1446, Villon participated in a burglary at the College of Navarre. He fled to Angers, and then he wandered for more than 4 years. During this period he probably sojourned at the court of Charles d'Orléans, himself a first-class poet, and was in jail twice. At Orléans he escaped a death sentence by pardon; and at Meung-sur-Loire, where he was imprisoned by Thibault d'Aussigny, Bishop of Orléans, he was released, according to a merciful custom, by the passage of King Louis XI through the town in October 1461.

An excerpt from the introduction to The Poems of Master Francis Villon Of Paris by John Payne.

"In the early part of the 1461 we find him, in company with others of unknown condition, committing a crime (said to have been the theft of a silver lamp from the parish church of Baccon near Orleans) for which he was arrested by the police of the ecclesiastical jurisdiction and brought before the tribunal of the Bishop of Orleans, that Jacques Thibault d'Aussigny against whom he so bitterly inveighs in the Greater Testament. We have no record of his conviction, but it cannon be doubted that he was again condemned to death, although (with his usual luck) a more powerful protector than had ever before intervened in his favour appeared in time to prevent the execution of the sentence. It appears from his own statements that he was, during the whole summer of 1461, confined in what he calls a "fosse" in the castle of Meung-sur-Loire—a word reserved for the horrible dens without light or air, dripping with water and swarming with rats, toads and snakes, adjoining the castle moat. Here he was (if we may trust to his own statements) more than once subjected to the question or torture by water and he was "passing scurvily fed" on dry bread and water…From an expression contained in ballad written by Villion while a prisoner it would seem that there were no steps to Villon's cell, but that he was let down into it by ropes. Here, too he seems to have been chained up in fetters and been made to chew many a "poire d'angoisse", gagged to prevent his crying out. To all this were added the tortures of hunger and it is very possible that, had his imprisonment been of long duration, hardship and privation might have ended his life. However on October 2, 1461 Louis XI remitted Villon's penalty and ordered his release by letter of grace dated at Menung-sur-Loire.

Villon's intense experiences inspired the Grand testament, which he completed in 1461. In 1462 he was confronted with the affair of the College of Navarre; he was imprisoned at the Châtelet but released on a bond of restitution for his share in the theft. Involved in a fight in which François Ferrebourg was wounded, Villon was sentenced to be hanged. He appealed the decision, and Parliament by an edict on Jan. 5, 1463, annulled the sentence and reduced his penalty to a 10-year exile from Paris. After that date nothing is known of him.

Although he appeals to a modern audience, Villon is intensely medieval. His poetic forms are standard fixed medieval patterns, his learning and subject matter belong to his century, and his personal devotion is that of the whole medieval period. Villon stands apart in that he is one of the few major poets before the 18th century who did not enjoy, or endure, patronage. His poetry is totally personal; with never a thought of his public, or indeed any public, he speaks only for himself.




To read some of Villon's work, click on the link below:



http://www.tonykline.co.uk/PITBR/French/Villon.htm