pg. 239 – "In the Middle Ages, jokers were privileged beings. They were permitted to do things forbidden to others. Their purpose was to remind their masters that they were mortal, that their end was as inevitable as other men's."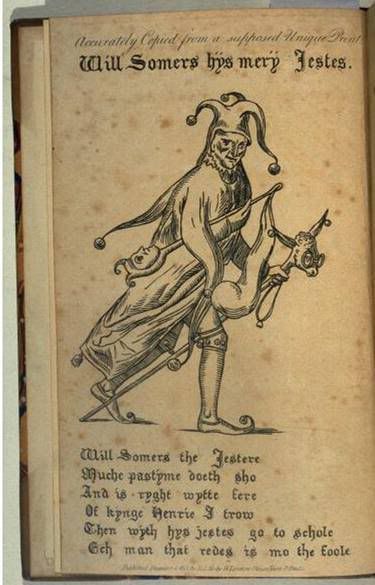 The character of the jester or fool can be found throughout Medieval European history, folklore, and legend. They are one of the most common and widely recognized character types found in culture and mythology throughout the history of the world. Jesters and fools filled a variety of roles as entertainers, social and political critics, and agents of change for cultural and religious mores for their audiences. He was one of the few characters in the court who could freely speak his conscious without causing offense and somebody who could use humor to mock, jibe, and joke (jest).

Jesters are always thought to have typically worn brightly colored clothes and eccentric hats in a motley pattern. Jesters have been featured on playing cards. Their hats, sometimes called the cap 'n bells, cockscomb were especially distinctive; made of cloth, they were floppy with three points (liliripes) each of which had a jingle bell at the end. The three points of the hat represent the ass's ears and tail worn by jesters in earlier times.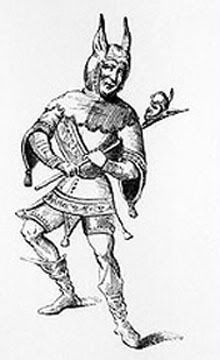 Other things distinctive about the jester were his incessant laughter and his mock scepter, known as a bauble or maharoof.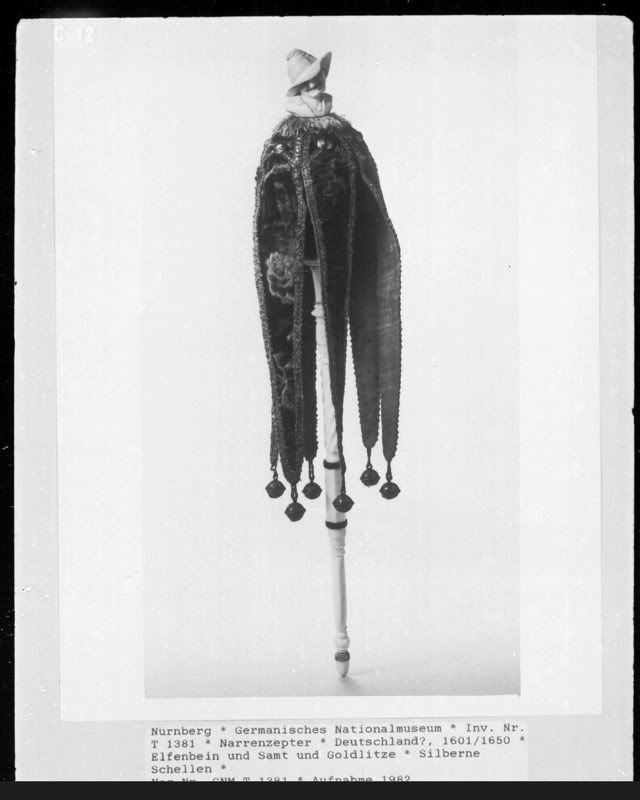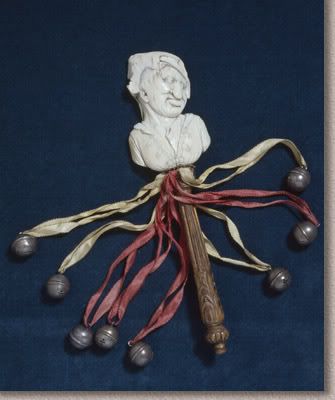 The earliest predecessors of the medieval European jester or fool were in all probability the comic actors of ancient Rome. Several Latin terms used in medieval references to jesters such as scurrae, mimi, or histriones, originally referred to either comic actors or entertainers. In Rome, the comic actors fulfilled many of the same functions of the jester, sometimes even bearing a physical resemblance to what is usually considered a medieval or Renaissance archetype. With regular purges against actors and comedians for their outspokenness, many of them were forced to flee and spread across the frontiers of the empire in search of new audiences and greater freedoms. These recurring waves of refugee actors and wandering comics most likely laid the foundations for medieval European jesterdom.

The European jester and fool inherited some of the common traits of the Roman historians and other features of the bards of Gaul and Germany. During the summers, they would dress themselves in multi-colored costumes with a harp or viol across their shoulders and amble from town to town and from castle to castle.




Their songs and acts were introduced and followed by feats of agility and legerdemain, and were often accompanied with music. Common themes included miracles of the saints, stories of Scripture, and legends of heroes. They were prevalent at fairs, market places, and in castles. High and low, old and young, glowed with enthusiasm as they sang of the prowess of Christian warriors. Lords and ladies took delight in rewarding them with gifts, and kings and princes retained the most skillful of their class to their court. Even bishops and abbesses sought to retain the services of jesters on a permanent basis.

A court Jester in Europe could emerge from a variety and wide range of backgrounds. He might be a university dropout, a monk thrown out of a priory, a jongleur with exceptional verbal ability or physical dexterity, a poet, a musician, or he might be any layman or apprentice whose fooling might have amused a nobleman. Just as a stand-up comedian might begin his career on the club circuit, so a Jester could make it big in court if he was lucky enough to be spotted.

In the Middle Ages there was a widespread belief that good-humored joking protected a person from misfortune. Therefore, the jesters were considered naturally "lucky" and as such could transfer their good fortune to their noble patrons. Indeed, the court prince (or king) often charged the jesters with the task of continually provoking his courtiers in order to deflect pent-up frustration or wrath away from him and the other noblemen and ladies. They became a sort of scapegoat or living mascot who could, through pranks and witty banter, bring good luck to his master and likewise "absorb" social friction. It is because of this special social function that court jesters were generally exempted from censorship and were allowed to behave in ways which would have been unacceptable for other members of the court.

Jesters and the clowns who performed as court Jesters were given great freedom of speech. The jester could dispense advice to a king that no one else dare. Undoubtedly, many who wished to influence the king did so through the jester. Often they were the only one to speak out against the ruler's ideas, and through their humor were able to affect policy. This is what distinguishes him from a pure entertainer who would juggle batons, swallow swords, strum on a lute, or a clown who would play the fool simply to amuse people. The Jester everywhere employed the same techniques to carry out this delicate role, and it would take an obtuse king or emperor not to realize what he was driving at, since other court functionaries sugarcoated the king's facts for him before delivery; the Jester delivered them raw. It was the nature of Jesters to speak their minds when the mood overtook them, regardless of the consequences. They were not necessarily calculating or circumspect, and this may account for their foolishness. Jesters were also generally of inferior social and political status and as a result were rarely in a position to pose a power threat. Still, even the jester was not entirely immune from punishment, and he needed to walk a thin line and exercise careful judgment in how far he might go - which required him to be far from a "fool" in the modern sense.

King James employed a famous jester called Archibald Armstrong. During his lifetime Armstrong was given great honors at court. He was eventually thrown out of the King's employment when he over-reached himself and insulted too many influential people. Even after his disgrace, books telling of his jests were sold in London streets. He held some influence at court still in the reign of Charles I and estates of land in Ireland. Charles later employed a jester called Jeffrey Hudson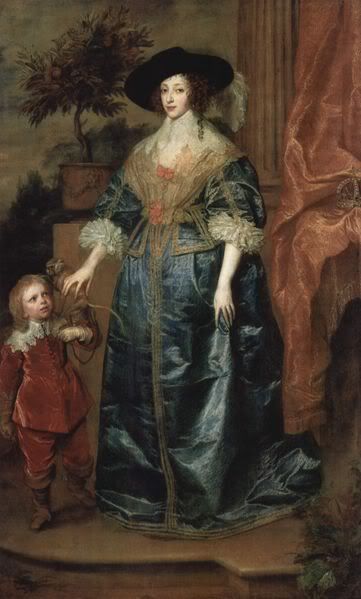 who was very popular and loyal. Jeffrey Hudson had the title of Royal Dwarf because he was very short of stature. One of his jests was to be presented hidden in a giant pie (from which he would leap out).

The tradition of Court Jesters came to an end in Britain when Charles I was overthrown in the Civil War. As a Puritan Christian republic, England under the Lord Protector Oliver Cromwell had no place for such fripperies as jesters. English theatre also suffered and a good many actors and entertainers relocated to Ireland where things were little better.

After the Restoration, Charles II did not reinstate the tradition of the Court Jester but he did greatly patronize the theatre and proto-music hall entertainments, especially favoring the work of Thomas Killigrew (in his famous Diary, Samuel Pepys calls Killigrew the King's fool and jester, with the power to mock and revile even the most prominent without penalty.)

In France and Italy, travelling groups of jesters performed plays featuring stylized characters in a form of theatre called the commedia dell'arte. A version of this passed into British folk tradition in the form of a puppet show Punch and Judy. In France the tradition of the court jester ended with the French Revolution.