****NOTE: I know this is probably obvious…..but just in case it isn't, I ask you to refrain from discussing here Irene Adler, the character in TCD. There will be a discussion question or two in regards to "the girl".****
Pg. 139:
"What's your name?"
"Corso. And yours?"
"Irene Adler."
Pg. 140:
"Irene Adler," he repeated, trying to remember. "Study in Scarlet?"
"No," she answered. "A Scandal in Bohemia." Now she was smiling too, and her gaze shone emerald green in the dim corridor. "The Woman, my dear Watson."
Corso slapped his forehead as if he'd just remembered.
"Elementary," he said. And he was sure they'd meet again.
On Pg. 208, Gruber, the concierge, gives information on "the girl" to Corso:
The concierge took a card from under the desk.
"Irene Adler," he read. "British passport, issued two months ago. Nineten years old. Address: 223B Baker Street, London."
"To Sherlock Holmes she is always the woman. I have seldom heard him mention her under any other name. In his eyes she eclipses and predominates the whole of her sex...."

So begins "A Scandal in Bohemia," the Sherlock Holmes adventure most beloved by female devotees of Sherlock Holmes. Irene Adler, the "well known adventuress," has become an icon of feminine independence, style, and resourcefulness in the Victorian era. One of the traditional toasts at a Sherlockian gathering is always to "The Woman."

"...And that was how a great scandal threatened to affect the kingdom of Bohemia, and how the best plans of Mr. Sherlock Holmes were beaten by a woman's wit. He used to make merry over the cleverness of women, but I have not heard him do it of late. And when he speaks of Irene Adler, or when he refers to her photograph, it is always under the honourable title of the woman."

Irene Adler is a fictional character featured in the Sherlock Holmes story "A Scandal in Bohemia" by Sir Arthur Conan Doyle, published in July 1891.




Name



Her surname is the German word for "eagle". Dramatisations and dramatic readings of "A Scandal in Bohemia" often use the British English pronunciation of "Irene" with a long final "e" (eye-REE-nee). (Granada Television's The Adventures of Sherlock Holmes (where she was played by Gayle Hunnicutt) used the French (and also German) pronunciation with a schwa in the final syllable (ee-RAY-nə).)




Fictional Character Biography



She was reportedly born in New Jersey in 1858. She followed a career in opera as a contralto, performing in La Scala, Milan, Italy, and a term as prima donna in the Imperial Opera of Warsaw, Poland, indicating that she was an extraordinary singer. Adler retired in her late twenties and moved to London.

Dr. Watson refers to her as "the late Irene Adler" at the time of the story's publication. The reasons for her death were not stated. It has been speculated, however, that the reason of both her early retirement and her early demise was a hidden health problem. On the other hand, the word "late" can also mean "former". She married Godfrey Norton, making Adler her former name. (Doyle employs this same usage in "The Adventure of the Priory School" in reference to the Duke's former status as a cabinet minister.)

On March 20, 1888, according to the story, Wilhelm Gottsreich Sigismond von Ormstein, Grand Duke of Cassel-Felstein and hereditary King of Bohemia, makes an incognito visit to Holmes in London. (Actually, the Habsburg emperors were also Kings of Bohemia and there was no separate dynasty; Doyle chose to place an imaginary king at an existing country, rather than create a whole imaginary country such as Ruritania). The King asks the famous detective to secure a photograph from Adler for reasons explained below.

In 1883, the King paid "a lengthy visit to Warsaw" where he "made the acquaintance of the well-known adventuress, Irene Adler." The two became lovers; afterward, Adler had kept a photograph of the two of them. The thirty-year-old King explained to Holmes that he intended to marry Clotilde Lothman von Saxe-Meningen (an unseen character), second daughter of the King of Scandinavia; a marriage that would be threatened if his relationship with Adler came to light.

Using his considerable skill for disguise, Holmes traced her movements and learned much of her private life. He then set up a diversion that would let him discover where the picture was hidden. When he came back to snatch it, he found Adler gone, along with her new husband and the goods, which had been replaced with a letter to Holmes.

At a time when ladies were supposed to be ladies, Adler had "the face of the most beautiful of women, and the mind of the most resolute of men," according to the King. She had the wit to outdo Holmes, and he admired her for it.




Appearances



"A Scandal in Bohemia" is the Holmes short story that focuses on Irene Adler, but she also is mentioned in the following other stories:

"A Case of Identity"
"The Adventure of the Blue Carbuncle"
"The Five Orange Pips" (possibly; see below)
"His Last Bow"

In "The Five Orange Pips", Holmes mentions that he has been beaten four times, three times by a man and once by a woman. Since "The Five Orange Pips" is set in September 1887, before "A Scandal in Bohemia", which is set in March 1888, the woman Holmes mentions who beat him cannot be Irene Adler if the chronology is correct. However, most Holmes fans consider this to be a chronological error on Doyle's part, as "The Five Orange Pips" was published after "A Scandal in Bohemia". This idea is not so far-fetched since Doyle had made clear chronological mistakes in other Holmes stories, and no other woman is mentioned to ever be held in the same regard by Holmes or to have beaten Holmes. Also, in "A Case of Identity", Watson mentions that Adler is the only person he has ever known to have beaten Holmes.




Holmes's relationship to Adler



Adler earns Holmes's unbounded admiration, and even the King of Bohemia says, "Would she not have made an admirable queen? Is it not a pity that she was not on my level?"—a sentiment to which Holmes replies contemptuously.

The beginning of A Scandal in Bohemia describes the high regard in which Holmes held Adler:

"To Sherlock Holmes she is always the woman. I have seldom heard him mention her under any other name. In his eyes she eclipses and predominates the whole of her sex. It was not that he felt any emotion akin to love for Irene Adler. All emotions, and that one particularly, were abhorrent to his cold, precise but admirably balanced mind. He was, I take it, the most perfect reasoning and observing machine that the world has seen, but as a lover he would have placed himself in a false position. He never spoke of the softer passions, save with a gibe and a sneer. They were admirable things for the observer--excellent for drawing the veil from men's motives and actions. But for the trained reasoner to admit such intrusions into his own delicate and finely adjusted temperament was to introduce a distracting factor which might throw a doubt upon all his mental results. Grit in a sensitive instrument, or a crack in one of his own high-power lenses, would not be more disturbing than a strong emotion in a nature such as his. And yet there was but one woman to him, and that woman was the late Irene Adler, of dubious and questionable memory."

This "memory" is kept alive by a photograph of Irene Adler, which had been left for the King when she and her new husband took flight with the condemning photograph of Irene and the King. Sherlock asked for and received this photo of Irene as his payment for his part in the case. This photograph is one of his most prized possessions.




Later Appearance in Fan-fiction



A large body of Holmes fan-fiction theorizes that Holmes and Adler eventually became romantically involved, although a statement to the contrary was made in the original story. Some fans have even theorized that Holmes and Adler were the parents of Nero Wolfe.

Perhaps the most important post-Conan Doyle contribution to the Holmes/Adler canon is a series of mystery novels (presently eight) written by Carole Nelson Douglas featuring Irene Adler as the protagonist and sleuth, chronicling her life after her famous encounter with Sherlock Holmes and which feature Holmes as a supporting character. The series includes Godfrey Norton as Irene's supportive barrister husband; Penelope "Nell" Huxleigh, a vicar's daughter and former governess who is Irene's best friend and biographer; and Nell's love interest Quentin Stanhope as supporting characters as well. Historical characters such as Oscar Wilde, Bram Stoker, Alva Vanderbilt and Consuelo Vanderbilt, and journalist Nellie Bly, among others, also make appearances. In the books, Douglas strongly implies that Irene's birth mother was Lola Montez and her father possibly Ludwig I of Bavaria. Douglas provides Irene with a back story as a pint-size child vaudeville performer who was trained as an opera singer before going to work as a Pinkerton detective.




References in Popular Culture



Adler was originally going to be the female leader of The League of Extraordinary Gentlemen before Alan Moore replaced her with Mina Murray early in development.

In "Angels of Music" by Kim Newman, published in Tales of the Shadowmen Vol. 2 (2006), Erik gathers his own Charlie's Angels-like team of female agents, the so-called Angels of Music, consisting of Christine Daae, Irene Adler and Trilby O'Ferrall.

In Shadows over Baker Street, Irene Adler appears in the short story "Tiger! Tiger!" by Elizabeth Bear, which is set in India in 1882.

Irene Adler appears in the short story "The Adventure of the Retiring Detective" by Michael Mallory, which is set in 1903, and is included in the collection The Adventures of the Second Mrs. Watson.

DC Comics featured Irene Adler as a character in a story arc of Eclipso. Here, she was possessed by one of Eclipso's black diamonds, killing both the King of Bohemia and her husband, before Dr. Watson was himself possessed by Eclipso and stopped her from killing Holmes. She later threw herself through a skylight in order to save Holmes from the possessed Dr. Watson, dying from the fall.

CSI: Crime Scene Investigation One of the characters in the episode "Who Shot Sherlock" was Irene Adler. She was the alter-ego of Kay Marquette who was part of a Holmes re-enactment group.

Irene Adler was also portrayed in Detective Conan: The Phantom of Baker Street by Kudo Shinichi's mother, Kudo Yukiko (Vivian Kudo) and Shinichi's father played Sherlock Holmes in a game system called Cocoon.

And last but not least, "the girl" in The Club Dumas.





223B Baker Street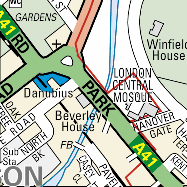 Sherlock Holmes and Doctor Watson lived at 221b Baker Street between 1881-1904, according to the stories written by Sir Arthur Conan Doyle. The famous 1st floor study overlooking Baker Street is still faithfully maintained as it was kept in Victorian Times.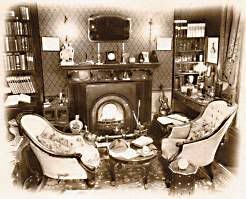 So says the Sherlock Holmes museum at said address.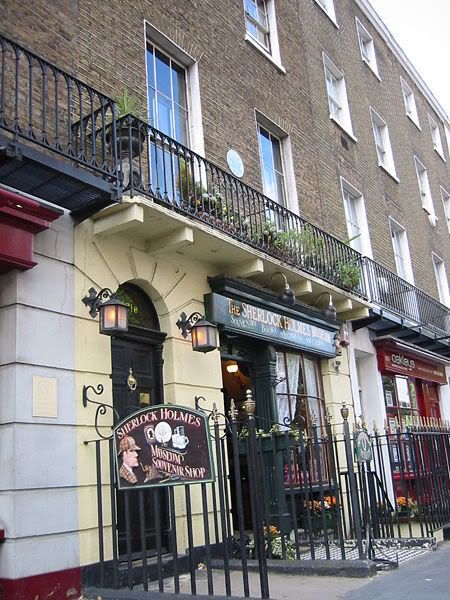 I guess this means that 223B is next door.

Circa 1895:

http://img.photobucket.com/albums/v223/Liz-ONBC/Club%20Dumas/Irene%20Adler/BakerStreet1.jpg





Another Irene Adler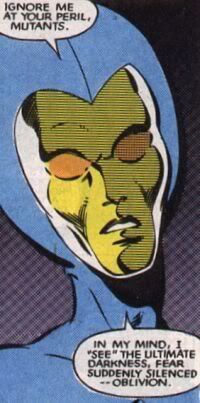 Irene Adler is the alter ego of Destiny, a Marvel Comics fictional character, known as an adversary of the X-Men. Created by writer Chris Claremont and artist/co-writer John Byrne, the character first appeared in Uncanny X-Men #141 (January 1981). She died in issue #255.

Although blind, Destiny was a mutant precognitive able to accurately predict future events. She filled several diaries with the future history of mankind, the search for which was a main storyline in the 2000s series X-Treme X-Men, years after Destiny died.

As far back as 1981, Claremont had intended Destiny to be the lover of Brotherhood of Mutants teammate Mystique and had originally intended for Destiny and Mystique to be Nightcrawler's biological parents, with Mystique taking the form of a man for the conception. However, Marvel editors did not allow gay or bisexual characters at that time. She was simply referred to as the only member of the new Brotherhood that Mystique saw as a friend, all the other members being male. Some twenty years later, it was confirmed that the two were lovers.




Fictional Character Biography



Irene Adler was born in Salzburg, Austria. Raven Darkhölme (Mystique) was working as a consulting detective when Destiny sought her help in understanding the precognitive visions recorded in her diaries. During this time the two fell in love. Background details suggest that this meeting took place around 1900.

She was more accurate in predicting near-future events concerning her present environment. But in a period of 12 months during her adolescence, Irene had produced 13 volumes of prophecies concerning the late 20th and early 21st centuries. When that period ended, Irene was left physically blind and haunted by disturbing images of uncertain meaning. She enlisted Mystique's services in pursuit of two goals: the deciphering of her recorded prophecies and a mission to prevent the most terrifying of them from ever being fulfilled.

The two women would soon become life-long friends and lovers. But they both discovered that their set goals were difficult to achieve. Their abilities would easily allow them to achieve personal success but to shape the future was stated to be "next to impossible" as it would require "social engineering."

Together, the two raised unofficial foster daughter Rogue in their home in fictional Caldecott County, Mississippi. They remained together until Destiny's death.

In 1946, a Dr. Nathan Milbury (apparently Sinister in disguise) was involved with Project: Black Womb, a secret government project headed by Amanda Mueller & aided by Alexander Ryking (father of Carter Ryking), Brian Xavier (Professor X's father), Kurt Marko (father of Cain Marko), and Irene Adler. In X-Men Legacy, Charles is searching to find out more about this project and its influence on his (and Juggernaut's) life. From recent issues, it appears at least Kurt Marko believed their research would result in immortality.




Brotherhood



Mystique and Destiny formed the second Brotherhood of Mutants, a group of ideologically-motivated terrorists. She attempted to assassinate Senator Robert Kelly with a crossbow, but was thwarted by the X-Men and taken into custody. She was rescued from Ryker's Island along with the rest of the Brotherhood, but ended up battling the Avengers and Spider-Woman and was recaptured. She predicted Rogue's disappearance from Mystique's custody. She observed, but did not participate, in one of the Brotherhood's last skirmishes with the X-Men.




Freedom Force



Eventually, the members of Mystique's Brotherhood went to work for the United States government as Freedom Force in exchange for a pardon and protection from anti-mutant sentiment. She apprehended Magneto alongside Freedom Force in that group's first mission for the United States government. She assisted Freedom Force in taking the Avengers into custody at the Vault. She participated in Freedom Force's attempted arrest of the X-Men, during which she "foresaw" the death of the X-Men during the "Fall of the Mutants."

While on a mission with Freedom Force to Muir Island to stop the Reavers, Destiny was killed by Legion, who was being influenced at the time by the Shadow King. Shortly before her death, she predicted that Mystique would become romantically involved with Forge; and although the pair loathed each other at the time, they did develop a brief relationship while both were members of X-Factor. Mystique scattered Destiny's ashes at sea.

Mystique later protected a young mutant named Trevor Chase who addressed her as "Auntie Raven" strongly implying that Chase was Destiny's grandson. It is not certain whether Chase's mother was born before Mystique and Destiny became lovers or whether, like Mystique, Destiny had a child during the course of their relationship.




The Books of Truth



Years later after her death the X-Man Shadowcat discovered one of Destiny's diaries, and, for a time, a splinter group of X-Men scoured the world to hunt down the remaining "Books of Truth" to prevent the revelations they contained from falling into the wrong hands. This team of X-Treme X-Men spent some time searching for Destiny's diaries, and found the rest of them, although these became useless when a prediction in one of them was prevented from taking place. However, after the event known as House of M, the diaries were recently sought out again by Mister Sinister, who believed that one of the books contained information on the eventual fate of mutant-kind in the wake of Decimation. For that mission he used the Acolytes to obtain Destiny's Diaries. Exodus and his Acolytes attacked the Xavier Institute only to find forgeries of the books. The real diaries were actually hidden in Michigan by Emma Frost. However at the end, all the books were destroyed by Gambit before the Marauders or the X-Men could read them.




Power and abilities



Destiny was a mutant that had the ability of psionic precognition, to see future probabilities and interpret them to best select or manipulate what was likely to happen. This allowed her to compensate for her blindness by seeing where objects in her path would be. The accuracy of Destiny's ability to foresee the future decreases in direct proportion to the distance ahead in time.

She carried a small crossbow with her that she used offensively, and had good aim because she "saw" where it would land in her precognitive visions.




In Other Media





Television



Destiny appeared in the X-Men Evolution animated series voiced by Ellen Kennedy. In the series she is not part of the Brotherhood and never wore a costume, but is Mystique's best friend and took care of Rogue before she joined the X-Men.



Video Games



More recently, Destiny appeared as an NPC in X-Men Legends II: Rise of Apocalypse voiced by Marsha Clark. She is depicted as a former Brotherhood member who quit and relocated to Avalon in the Savage Land after having a vision Apocalypse would attack, Beast will die, and Angel would betray the X-Men.



Trivia



On the Marveldatabase site it is indicated that the Sherlock Holmes Irene Adler is probably an intended reference.



Sources:



http://www.marvel.com/universe/Destiny_(Irene_Adler)
http://en.marveldatabase.com/Destiny_(Irene_Adler)
Wikipedia