Collecting rare books can be daunting for newcomers to the trade. Often it is difficult to know where to start, and building a coherent collection can be pricey. Even seasoned veterans find that building a collection with the right angle and with longer term investment value can be challenging.
Some just get a little carried away!



As long as there have been books, there have been bibliomaniacs. In truth, as long as words have been written down, there have been people who have wanted to collect those words. Bibliomania is more than just a desire to collect the written word, it is a consuming and obsessive passion to acquire texts. Bibliomaniacs have been both a bane and a blessing to libraries as they have both destroyed and created spectacular collections of books. Many methods have been employed throughout history to protect texts from these voracious collectors: from locking books away to chaining books down. One famous bibliomaniac is...




Stephen Blumberg



Even today, in an age when the book lies abandoned in preference to movies and Internet access, bibliomania still rages. The case of Stephen Blumberg demonstrates that the obsessive collection of book is still very present in our modern, increasingly electronic society.

Blumberg was an avid collector of antique fixtures from houses and his research into antiques eventually sparked an interest in the texts he was using, which led to his development as a bibliomaniac and his eventual arrest in 1990 for book theft. When he began collecting antique fixtures from houses as a young boy, he took them from houses that were condemned and would be demolished. The fixtures were of no value to anyone and were not missed. Although he later began breaking into occupied houses to acquire more fixtures, it appears that his earlier behavior of taking things that were not missed led him to believe that what he took was not valued and this may have affected his later attitude towards book theft. His development as a bibliomaniac was gradual as he was first attracted to the books he used in his research and later branched out to collecting other types of materials.

Unfortunately, Blumberg, despite receiving an annual $72,000 stipend from a trust fund, chose to acquire his books as cheaply as possible and quickly became an adept biblioklept. He was an inventive thief who developed methods for circumventing library security systems such as climbing through ceilings or, at least one time, climbing through an elevator shaft. His determination was noted by an FBI agent who stated that "Blumberg was going to get this stuff no matter what he had to do [. . .] He was a very clever man." He saw himself as a 'rescuer of the past' because his goal in building his collection was preservation and not profit. He appears to have given little thought to the consequences of his actions in terms of depriving others of access to the book. When asked about books that people wanted to use, he admitted that he rationalized his action as a type of inter-library loan and stated that he intended to return the material. He had stolen 23,600 books from 268 libraries across North America by the time he was apprehended. His lawyers argued that he was not guilty by reason of insanity and presented evidence of a history mental disturbance as from 1965 to 1969 Blumberg had spent time in mental institutions. The defense was not successful as he was judged sane and received a prison sentence of 5 years and 11 months for the possession of stolen material. His story strikes fear into the hearts of librarians because his "crimes were largely unnoticed" in part due to the huge number of books held in modern libraries and the impossibility of being intimately familiar with these vast collections. The reliance on automation to protect and track books in libraries actually helped this bibliomaniac to avoid detection.



Just in case you are in the market, as it were...





The Most Expensive Books of 2006:



1. Comedies, Histories & Tragedies (aka First Folio)
By William Shakespeare, printed in London in 1623.
Price: $5.1 million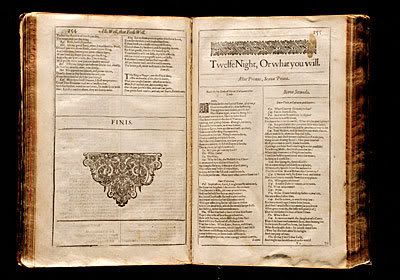 The First Folio may be the most important book in English literature. This first collected edition of Shakespeare's plays includes more than a dozen plays that survived nowhere else.

2. Cosmography (Cosmographia)
By Ptolemy, printed in Bologna in 1477.
Price: $4 million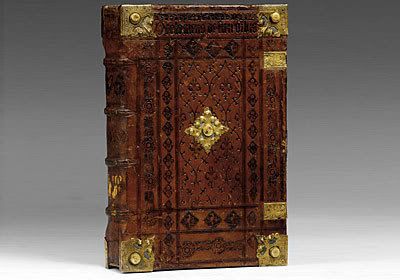 The first printed atlas, based on the work of the second-century mathematician and geographer. Only two copies are in private hands.

3. Atlas
By Gerard Mercator, printed in Duisburg in 1595.
Price: $781,000




The great cartographer gave us the Mercator projection, the technique still used today to convert the curved surface of the earth into a flat map.

4. Antiquities of the Russian State (Drevnosti Rossiskago Gosudarstva)
By Feodor Grigoriev Solntsev and F. Dreger, published in Moscow in 1849.
Price: $748,000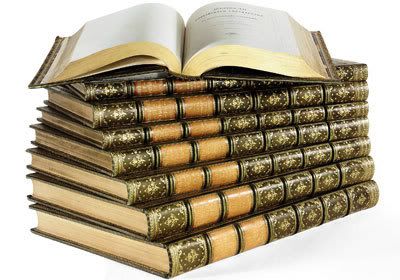 Russia's billionaire oligarchs are starting to buy books, and auction houses Christie's and Sotheby's both held Russian book auctions in 2006. This rare seven-volume set, printed in color, documents Russian life in the mid-19th century.

5. Institutes of the Christian Religion (Christianae religionis institutio)
By John Calvin, published in Bale in 1536.
Price: $720,000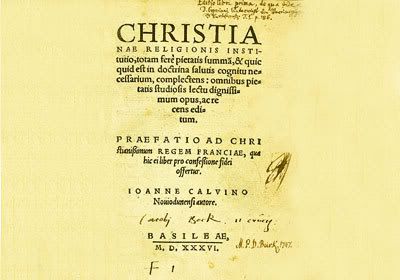 A rare first edition of the most important book in Protestant theology.

6. Journey of Discovery to Port Phillip, New South Wales
Edited by William Bland, published in Sydney between 1825 and 1831.
Price: $689,000




A work of Australian exploration comparable to Lewis and Clark's History of the Expedition. This copy is the only one of this edition in private hands.

7. A Season in Hell (Une saison en enfer)
By Arthur Rimbaud, published in Brussels in 1873.
Price: $644,000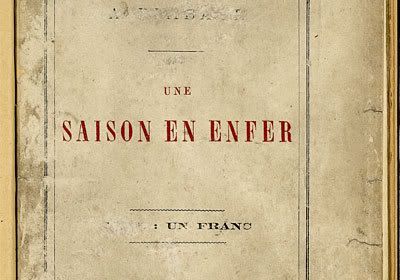 A landmark of French poetry inscribed by Rimbaud to his lover and literary mentor Paul Verlaine. One of only three known signed copies.

8. Geographical Works of Ptolemy (In hoc opera haec continentur geographiae cl. Ptolemaei…)
By Ptolemy, published in Rome in 1507.
Price: $636,000




Though most of the maps in this book are based on the work of second-century geographer Ptolemy, it is the first atlas to also include discoveries in the New World.

9. Cosmography (Cosmographia)
By Ptolemy, published in Ulm in 1486.
Price: $553,520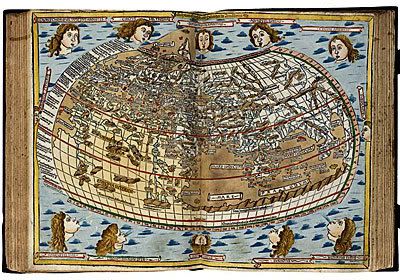 The second 15th-century edition of Ptolemy's Cosmography to appear on this list, this substantially different version was printed using hand-colored woodcut maps.

10. Geography (Geographia)
By Strabo, published in Rome in 1469.
Price: $470,640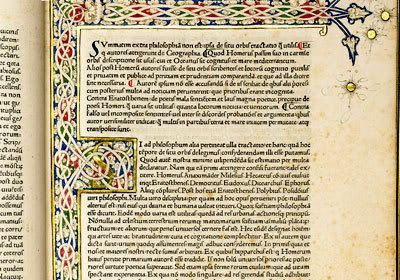 This book is the first printed edition of the only surviving work of the Greek historian and geographer Strabo (c. 63 B.C. - c. 24 A.D.). A compendium of ancient geography, it incorporates the work of earlier and otherwise lost writers. No copy had come to auction in the previous 40 years.

The Most Expensive Book in the World – Prince Henry the Lions' Gospels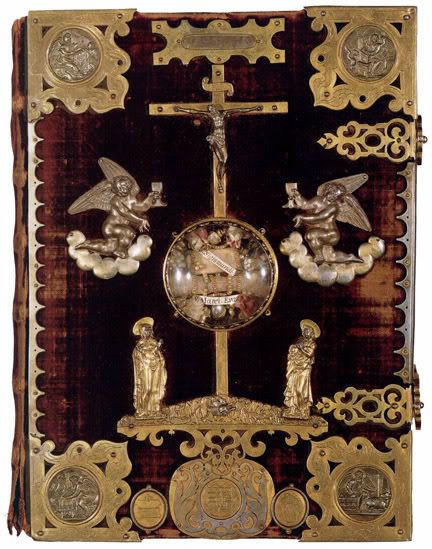 The book, Prince Henry the Lion's Gospels, is displayed only six weeks per year due to its fragility. When Prince Henry the Lion's Gospels were auctioned for 16 million euros ($20.7 million) at Sotheby's in London in 1983, the hand-written medieval masterpiece was called the most expensive book in the world.

At that time, Germany's federal government, the state governments of Lower Saxony and Bavaria, the Foundation of Prussian Cultural Heritage and private donors pooled their funds to bring the fully intact book back to Germany for safe keeping. Strangely enough, nobody knows who got the 16 million euros. But with 800 years of history between its pages, there's plenty of room for mystery.

Henry the Lion, prince of what were then the kingdoms of Saxony and Bavaria, was one of the most powerful rulers of the Middle Ages and a member of the Guelph royal line. Fitting with the tradition of the time, he commissioned the book in 1188 in honor of the consecration of the St. Mary's altar in the recently completed cathedral in Braunschweig.

Still wholly intact except for minor wear, the text includes all four of the Bible's Holy Gospels on 226 parchment pages. Fifty of these pages are colorful, elaborate pictures with gold leaf. The book's high liturgical purpose was the reason for its ornate design and distinction: passages were read from it during each mass.

Only bits of the text's fate after Henry's reign are known. At some point it landed in Prague and in 1861 it was bought by the King of Hanover, who wanted to place it in a museum. When he was dethroned in 1866, he took the precious text with him to Austria. Helmar Härtel from the Herzog August Library, where the Gospels are now kept, told German television station ZDF that they were offered to the King of England in 1945 after World War II had come to an end. He refused.

The parchments managed to make it to England nevertheless, though the how and why are unclear, and they were auctioned at Sotheby's in 1983. Since that time, the Gospels have been housed in the Herzog August Library in Wolfenbüttel just outside of Braunschweig in Lower Saxony.





Do you have any rare or collectible books in your possession? Here are some answers to frequently asked questions about book collecting.






1. What makes a book rare?



Millions of books, pamphlets, magazines, newspapers, and broadsides have been published since the invention of printing more than 500 years ago. Only a small portion of these pieces, however, would be considered "rare" by specialists. In simple terms, books achieve a degree of rarity only when demand exceeds supply. Unfortunately, there are no easy formulas for determining rarity.

Taken literally, the term rare is misleading. To be considered rare a book must be more than just scarce; it must be scarce relative to the demand for it. Often, beginning collectors assume that because a book is very old it must be worth a great deal of money. But there are many, many books printed in the 1700s that have no real value; they are scarce, but not rare in the book collector's sense of the word. Though just what does make a book desirable to collectors is much more difficult to answer, there are some common variables that often factor into the equation.

Sometimes only a particular edition of a book is rare, such as the first printing of a work, known as a first edition, a true first, a first issue or, sometimes, just a first. In some cases it is the signature of the author, the artwork contained in the book, or the typesetting, layout, or binding of an edition that makes it desirable to the collector. The signature of the author might be the key to a book's value, or, in the case of an association copy, the previous owner might be someone interesting or famous. Or, the information contained in the book may simply not be available anywhere else.



2. What makes a book important?



People value books either because of their contents or because of their physical characteristics. First editions of important literary or historical works and initial reports of scientific discoveries or inventions are prime examples of books that are important because of their contents. Illustrated books that give a new interpretation of a text or are the work of an esteemed artist are also valued. Books that were suppressed or censored may be both important and scarce, since few copies may have survived. Physical characteristics, such as a special binding, an early use of a new printing process, or an autograph, inscription, or marginal annotations of a famous person, may also contribute to a book's importance and its market price.



3. Does scarcity increase a book's value?



A book known to exist in only a few copies may have significant monetary value if collectors prize it. Searching the Internet using services like bookfinder.com, AbeBooks.com, or ABAA.org can give you an idea of how many copies of a book are currently being offered for sale. However, a book without important text or distinguishing physical characteristics is likely to have little economic value, no matter how few copies survive.



4. Are all old books valuable?



Age by itself is not enough to make a book valuable. The importance of the text, the condition of the book, and demand for it will determine the valuation of an old book. However, certain categories of books are generally more sought after, including all books printed before 1501, English books printed before 1641, books printed in the Americas before 1801, and books printed west of the Mississippi before 1850.




5. Where are rare books found?



Because books are portable and durable, rare books can turn up anywhere, from well-ordered private libraries to attics, basements, garage sales, and increasingly on Internet bookseller and auction sites. Books considered rare by collectors and librarians may be found together with more common books. Experience and specialized knowledge are often needed to discriminate among them.



6. What is the difference between a rare book and a second-hand book?



A second-hand or used book is a previously owned book that is not an important edition and has no special physical characteristics, such as binding, provenance, inscription or association with important previous owners. Market prices for second-hand or used books are typically modest.



7. What is meant by a book's condition and how does it affect its value?




Condition refers to a book's physical appearance and the completeness of its contents. In general, the better a book's physical condition, the more it will be worth. A book in "fine" condition will be complete and show very little or no wear. A book with loose pages or a worn binding will be considered in "poor" condition. Missing pages or illustrations are a major fault that will make most books almost valueless.



8. What kinds of books are usually not rare?





Bibles



No single work has been printed more often than the Bible. Because they are so common, most Bibles have no significant monetary value. Certain important editions of the Bible, however, are collected: the earliest printed Bibles dating from the fifteenth and sixteenth centuries, the 1611 printings of the first authorized English (King James) version; and a variety of sixteenth- and seventeenth-century oddities such as the "Breeches" Bible, the "Vinegar" Bible, and the "Wicked" Bible, which have some misprint or peculiar wording. Most Bibles that contain handwritten genealogical or other family information do not have market value, unless the families or individuals in them were famous.
Sermons and Religious Instruction

Like Bibles, many other types of religious books, such as hymnals and other worship books, collections of sermons, and books of religious instruction, were intended for wide circulation. Great quantities were printed as cheaply as possible, making them both less scarce and less attractive to collectors. There are some exceptions. Early Shaker tracts and the first Roman Catholic Bibles printed in the United States, for example, are considered important and may be quite rare, resulting in greater demand and higher prices.



Collected Editions of an Author's Work

When authors become popular and well-established, publishers often issue collected editions of their works. Such editions may be offered in special bindings and may even be limited and signed, but they are seldom rare. Exceptions include editions published by fine presses or historically significant editors, which may be valued by collectors or libraries for that reason.



Encyclopedias



Since encyclopedias are published and purchased for the currency of their information, obsolete editions of modern encyclopedias have little monetary value, whatever the historical interest of their articles. The eleventh edition (1911) of the Encyclopedia Britannica may be one exception. Complete sets of encyclopedias published before 1800 also have some market value, and single volumes proportionately less.




Textbooks



Old schoolbooks and college textbooks typically fall into the category of second-hand books. There is a market for early American primers in very good or fine condition. The Eclectic Readers of William Holmes McGuffey are favorites among collectors, for example, though prices vary considerably depending on the edition and condition. Illustrated textbooks printed before 1850 are also sought after, as are early examples of textbooks that instructed students about topics now studied, like the place of African-Americans, women, or immigrant groups in society.



Reprints and Facsimiles



Reprinting important texts in typographic or photographic facsimile is a common and inexpensive means of producing a previously printed text. Such facsimiles are generally not rare and are valued as used books. Extremely high-quality reproductions of medieval and Renaissance manuscripts and early printed books, however, can be quite expensive. Color facsimiles published during the nineteenth century are also valued by collectors when they were produced using innovative printing techniques such as collotype or chromolithography.




9. What is the difference between a first and a limited edition?



An "edition" of a work is the total number of copies of a book printed from the same setting of type (be it metal type, phototype, or camera-ready copy). If a book proves popular, the edition may be reprinted from the same setting of type, with no or minimal changes. This is generally known as a "printing." Information about editions and printings is sometimes included on the title page of a book or on the back (verso) of the title page. If no information is provided, determining the edition or printing usually requires research using specialized bibliographies. Intensive collecting of true "first editions" of important modern literary works over the past few decades has substantially raised the market value of copies in fine condition.

The term "limited edition" is reserved for editions in which copies contain an explicit "limitation statement," usually on the back of the title page or on a separate page at the beginning or end of the volume. The limitation statement gives the total number of copies, sometimes with a breakdown of how many copies were printed on a certain type of paper, or bound in a certain kind of binding, or reserved or withheld from sale. The number of the specific copy is often printed or added by hand (as in "no. 46 of 500"), sometimes with the autograph of the author(s), publisher, or other contributor. The size of an edition, whether explicitly limited or not, does not by itself determine a book's rarity or value.



10. Is a book signed or marked up by a previous owner or autographed by the author more valuable?



The association of a book with a previous owner can add to its value, if that person is important or famous and if the book held significance for him or her. Autographs, inscriptions or dedications, bookplates or stamps, or other distinctive markings may all be forged, so they need to be authenticated before a positive statement of association can be made.

Contemporary authors routinely sign many copies of their books at publicity events organized to promote sales. Because they are common, such autographs typically add little to the market value of the book. Authors also sign books on other occasions, and they sometimes inscribe and present them to important associates and friends. Such "presentation" or "association" copies may command a premium. Expert knowledge of the current market is needed in order to value a particular signed or inscribed copy.



11. Are old letters, scrapbooks, photographs, and documents valuable?



Collectors and librarians often compete for the letters, cards, documents, photographs, and manuscripts of famous people, creating a market for them. The market value of such materials, like that of printed books, depends on perceived importance and condition. Similar materials created by people who are not famous may be of interest to librarians if they document a particular place, era, or segment of society. For more information, you might consult the "Guide to Donating Your Personal or Family Papers to a Repository" on the Society of American Archivists web site,

http://www.archivists.org/publications/donating-familyrecs.asp.



12. Might someone want my single volume to complete a set?



Because the chance of finding a buyer with a set lacking the exact volume or volumes is remote, single volumes or incomplete sets of multivolume works generally have little appeal to booksellers, collectors, or librarians. Exceptions include books considered rare because of their age and scarce early volumes of magazines or newspapers.



13. How can I keep my books in good condition?



Books are damaged by light and by fluctuations and extremes in temperature and humidity. It is best to store them in a cool, comfortably dry, stable environment with low or indirect lighting. Most basements, garages, and attics are too hot, too damp, or too variable to provide good storage conditions. Avoid shelving books where they will be exposed to direct sunlight. Do not wrap books in newspaper or plastic or store them in cardboard boxes. Acid in the cardboard and in newsprint will damage books. Plastic wrappers, because they restrict air circulation, can promote the growth of mold or mildew.

Furthermore, some plastics degrade over time and fuse to the materials they are touching. Store large books, such as atlases, bound newspapers, or art folios, flat on shelves rather than standing vertically. Never use adhesive tape to repair torn pages or binding, as it yellows with age and leaves a nasty residue. You can buy various types of protective enclosures for storing older or fragile books. See Question 14 below, and the appendix, for suggestions on further reading and contact information for distributors of archival supplies.



14. Should I have my books rebound?



It is best to consult an expert before rebinding. Rebinding can lessen the value of some books, and in other cases, the cost of the work will greatly exceed the monetary value of the book. Conservators will often recommend a less drastic approach. Properly fitted boxes or wrappers can often be alternatives to repairing or replacing the binding and can help to preserve the item in its original form. For further advice on conservation treatments, see the American Institute of Conservation "Guidelines for Selecting a Conservator" at Stanford's website.

http://aic.stanford.edu/public/select.html.




15. Do I need to insure my books?



Most homeowner's and renter's insurance policies cover the loss of books, like other household items. If you own valuable books, consult with your agent to be sure they are adequately covered. Make a list of your books and store it in a safe place so that you will have a record in case of theft, loss, or damage. Your agent may also suggest that you have your books professionally appraised to document their replacement value.


16. How do I describe my books?

That depends on your purpose in listing your books and the kind of books you own. For insurance purposes or in order to sell your books, digital photographs of the binding and dust jacket (if any), as well as the title page and any other publication information, will be helpful. If you cannot provide photographs, you should make a complete transcription of the main title page and any other publication information given at the beginning or end of the volume, as well as a description of its binding, indicating wear or damage, and other physical features, such as the presence or absence of illustrations.


17. Do I need to have my books appraised?

A professional appraisal of your books is the surest way to establish their value for the purpose of insuring them, preparing them for sale, or reporting their donation as a charitable tax deduction. However, appraisals can be expensive and are often unnecessary. Qualified appraisers are experts in their areas of specialty and charge high hourly fees for their labor. An appraiser will need to personally inspect your books and then research his or her findings in specialized bibliographies and published sale records in order to determine values. Depending on the size of your collection, this may require many billable hours. Thus, one factor in deciding whether you need to have your books appraised is whether your collection is worth enough to warrant the expense. An experienced appraiser should be able to give you an estimate of the cost in advance if you provide an adequate preliminary description of your books.

Other documentation can be used to establish the value of your books. If you bought them, you can use your invoices or receipts. If you inherited them, any legal or fiscal documents that describe the transfer of property may contain information about their value. If you wish to take a tax deduction for donating them and their combined value is less than $5000, such documentation and/or copies of recent sale records of comparable items may be sufficient evidence. Donations of books with a value exceeding $5000 require professional appraisal. Consult the freely downloadable IRS Publication 561 "Determining the Value of Donated Property" or a tax advisor for details.



18. Where can I find an appraiser?



Many booksellers perform appraisals as part of their business. The Antiquarian Booksellers Association of America has a membership directory on its web site that allows you to search for qualified booksellers by geographical region or by their fields of specialty. Your local yellow pages directory may also contain the names of "used," "rare," or "antiquarian" booksellers in your area. Because the range of rare books is vast, you should seek an appraiser who is knowledgeable about the particular type of books you have. Ask for references and referrals until you are satisfied that you have found the right person. Other sources for finding appraisers include the Appraisers Association of America and the International Society of Fine Arts Appraisers.


19. How can I sell my books?

You can sell your books to a bookseller, through a professional auction house, or on your own through an online auction or other means of direct sale. Which is best for you will depend on the rarity and value of your books, your location, how quickly you need to sell them, and the time you are willing to spend marketing them. If you simply have a few second-hand books to clear off your shelves, a good option will be to find a local used book shop willing to buy the lot from you. If your books are rare or valuable, then finding a bookseller that specializes in the particular kind of books you have may be your best option. Directories published on the web by the Antiquarian Booksellers Association of America or the International League of Antiquarian Booksellers can help identify qualified merchants. If the first dealer you contact cannot help you, ask for a referral.



20. How can I be sure that I will get a fair price?



Many booksellers now have searchable catalogs and databases on the World Wide Web. These resources can be very helpful in determining an approximate market value of your books, as they can be used to find out recent prices asked for similar copies. When comparing your book to a description in such a database, be careful to find as close a match as possible, not only in terms of publication details, but also in terms of condition, binding, and other unique features. You can also search some auction sites to find prices realized in recent sales.

Many individuals who wish to sell their books are unsure of their worth and so must depend to a great extent on the trustworthiness and professional behavior of the dealer. Booksellers who are members of the American Booksellers Association of America or the International League of Antiquarian Booksellers must abide by a strict code of ethics designed to protect their customers. When selecting booksellers with whom to do business, ask whether they belong to these organizations or have other verifiable credentials attesting to their integrity.

If you decide to sell your books to a bookseller, keep in mind that it costs booksellers money to run their businesses. In order to cover their overhead costs and turn a fair profit, they must offer you less for your books than they will sell them for, often a good deal less.
If you decide to sell your books yourself through an online auction service, setting a reserve limit will ensure that you do not have to accept a bid for less than a certain minimum amount.



21. Can I sell or give my old books to a library?



All libraries buy books, but they generally find the administrative overhead involved in buying from private individuals costly and difficult, and thus may refuse your offer on that basis alone. If the library is willing to consider buying a book from you, be prepared to provide a full description and state a reasonable price.

Libraries will welcome donations if the donated books fit their collection profile. Most public libraries focus on popular publications that circulate frequently. Many academic and research libraries are interested in acquiring rare and unique materials. School libraries, especially in impoverished areas, may welcome donations of used or older books. If the item does not fit its collection profile, the library may refuse the gift. Most libraries will also refuse donations that include restrictions on the use or disposition of the donated books.



22. Who else might accept my old books as a donation?



Many organizations welcome donations of second-hand or used books, either because it is part of their mission to provide reading materials to others, or because they can sell them to raise money to support charitable causes. Oxfam, Goodwill, the Salvation Army, churches, synagogues, and other charitable institutions will welcome your donated books.

23. Where can I go for more information on:

• Book collecting?
• Evaluation and appraisal?
• Preservation?

The web site of the American Booksellers Association of America (ABAA) features a "Collector's Corner" with a variety of information for amateur book collectors, including "Introduction to Book Collecting," by Allen and Patricia Ahearn, and other "member publications"; a glossary of terms; a frequently asked questions page; and a list of "book collecting links." It also includes a searchable directory of ABAA member booksellers.

The web site of the Independent Online Booksellers Association (IOBA) includes glossaries of book terminology and condition definitions and a semi-annual magazine on book selling and collecting, the IOBA Standard. It also includes a searchable directory of IOBA member booksellers and links to multi-dealer databases and auction sites.

Rarebooks.info aims to be a comprehensive web resource for learning about rare books. It offers three levels of access: free, free with registration, and paid subscription membership. The free levels include access to a glossary of terms and links to libraries, museums, national associations, and private collections worldwide. The complete site is available in both English and French. Many other organizations and individuals maintain web sites that contain information, references, and links relevant to book collecting, book selling, book and printing history, and related topics. Entering these and other terms into Internet search engines will turn up a wealth of online resources.