Ladies..two announcements!
The July Monday Night Thread which would normally take place on Monday, July 2 will be moved to the following Monday, July 9 due to the holiday week. Be sure and check in then!
Liz and I are happy to announce our next ONBC read to follow The Bomb In My Garden…
Wait Until Spring, Bandini by John Fante.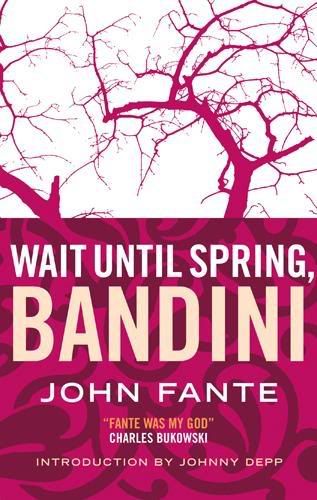 This, Fante's first novel, was published in 1938. The book is being reprinted with a forward written by Johnny. The edition with Johnny's intro is currently only available from Amazon.uk. However, you may read any edition of the book to participate in the discussion. Below is a synopsis of the tale…



A powerful, lyrical and touching tale of a turbulent adolescent trying to break out of the suffocating, prison-like confinements of family, poverty and religion in a small town, "Wait Until Spring, Bandini" tells the story of a winter in the childhood of Arturo Bandini, oldest son of Italian immigrants living in Colorado during the Great Depression. With its powerful and evocative account of tragic love affairs, grinding poverty and adolescence in turmoil, this first novel from the Bandini quartet is a much-neglected masterpiece of modern American literature.





Tidbits will start around the first of August after our discussion of The Bomb In My Garden. We hope you will join us!!