Elvis Aaron Presley was born on January 8, 1935 at around 4:35 a.m. in a two-room shotgun house in Tupelo, Mississippi, to Vernon Presley, a truck driver, and Gladys Love Smith, a sewing machine operator. Presley's twin brother, Jesse Garon Presley, was stillborn, thus leaving him to grow up as an only child. Presley's birth certificate uses the spelling "Aaron", and his estate has designated this as the official spelling of his middle name. He used the name because of his twin brother, Garon, who died at birth, so Elvis would always have a part of his brother with him.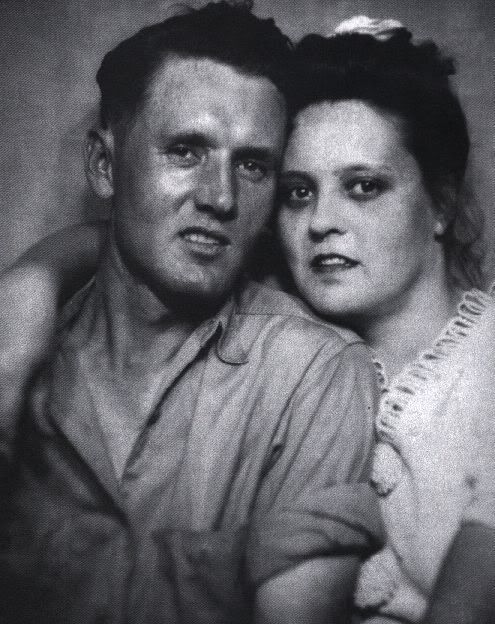 Vernon and Gladys Presley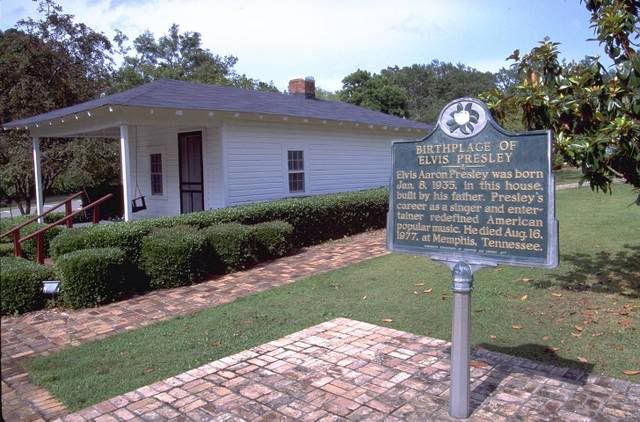 In 1938, when Presley was three years old, his father was convicted of forgery. Vernon, Gladys's brother Travis Smith, and Luther Gable went to prison for altering a check from Orville Bean, Vernon's boss, from $3 to $8 and then cashing it at a local bank. Vernon was sentenced to three years at Mississippi State Penitentiary.[13] Though Vernon was released after serving eight months, this event deeply influenced the life of the young family. During her husband's absence, Gladys lost the house and was forced to move in briefly with her in-laws next door. The Presley family lived just above the poverty line during their years in East Tupelo.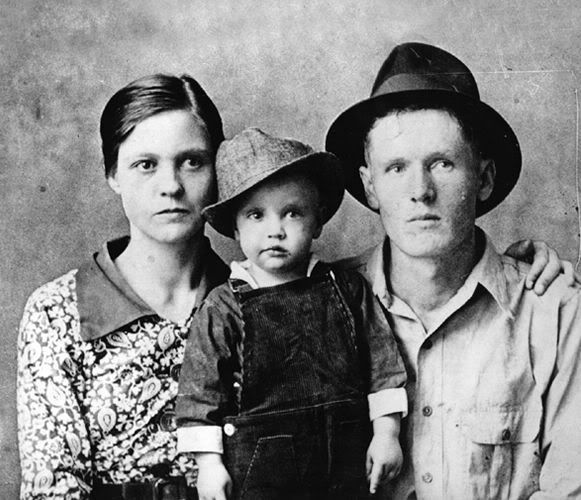 In 1941 Presley started school at the East Tupelo Consolidated. There he seems to have been an outsider. His few friends relate that he was separate from any crowd and did not belong to any "gang", but, according to his teachers, he was a sweet and average student, and he loved comic books. In 1943 Vernon moved to Memphis, where he found work and stayed throughout the war, coming home only on weekends.

In 1946 Presley started at a new school, Milam, which went from grades 5 through 9, but in 1948 the family left Tupelo, moving 110 miles northwest to Memphis, Tennessee. Here, too, the thirteen-year-old lived in the city's poorer section of town and attended a Pentecostal church. At this time, he was very much influenced by the Memphis blues music and the gospel sung at his church.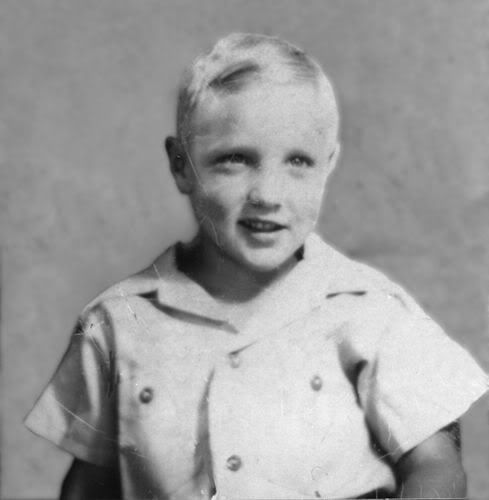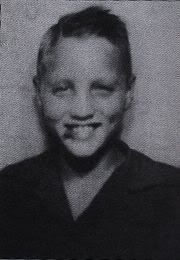 Presley entered Humes High School in Memphis and worked at the school library and after school at Loew's State Theatre. In 1951 he enrolled in the school's ROTC unit and tried unsuccessfully to qualify for the high school football team, (the coach supposedly cut him from the team for not trimming his sideburns and ducktail). He spent his spare time around the African-American section of Memphis, especially on Beale Street. In 1953 he graduated from Humes, majoring in History, English, and Shop.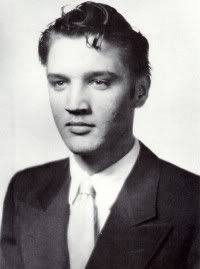 After graduation Presley worked at the Parker Machinists Shop, and, after working at the Precision Tool Company with his father, worked for the Crown Electric Company driving a truck. Here he began wearing his hair in his signature pompadour style.

On July 18, 1953 Presley paid $3.25 to record the first of two double-sided demo acetates at Sun Studios, "My Happiness" and "That's When Your Heartaches Begin", which were popular ballads at the time. According to the official Presley website, Presley gave it to his mother as a much-belated birthday present. Presley returned to Sun Studios (706 Union Avenue, Memphis, Tennessee) on January 4, 1954. He again paid $8.25 to record a second demo, "I'll Never Stand in Your Way" and "It Wouldn't Be the Same Without You" (master 0812).
Sun Records founder Sam Phillips, who had already recorded blues artists such as Howlin' Wolf, James Cotton, B.B. King, Little Milton, and Junior Parker , was looking for "a white man with a Negro sound and the Negro feel," with whom he "could make a billion dollars," because he thought black blues and boogie-woogie music might become tremendously popular among white people if presented in the right way. The Sun Records producer felt that a black rhythm and blues act stood little chance at the time of gaining the broad exposure needed to achieve large-scale commercial success."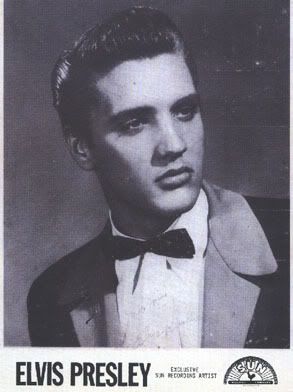 Phillips and assistant Marion Keisker heard the Presley discs and called him on June 26, 1954, to fill in for a missing ballad singer. Although that session was not productive, Phillips put Presley together with local musicians Scotty Moore and Bill Black to see what might develop. During a rehearsal break on July 5, 1954, Presley began singing a blues song written by Arthur Crudup called "That's All Right". Phillips liked the resulting record and on July 19, 1954, he released it as a 78-rpm single backed with Presley's hopped-up version of Bill Monroe's bluegrass song "Blue Moon of Kentucky". Memphis radio station WHBQ began playing it two days later; the record became a local hit and Presley began a regular touring schedule hoping to expand his fame beyond Tennessee.

However, Sam Phillips had difficulty persuading Southern white disc jockeys to play Presley's first recordings. The only places that played his records at first were in the Negro sections of Chicago and Detroit and in California. However, his music and style began to draw larger and larger audiences as he toured the South in 1955. Soon, demands by white teenagers that their local radio stations play his music overcame much of that resistance.Still, throughout 1955 and even well into 1956 when he had become a national phenomenon, Presley had to deal with an entrenched racism of die-hard segregationists. Country music star Hank Snow arranged to have Presley perform at Nashville's Grand Ole Opry and his performance was well received. Nonetheless, one of the show's executives allegedly told Presley, "You ain't going nowhere, son. You may as well stick to driving a truck." (
)

Presley's second single, "Good Rockin' Tonight", with "I Don't Care if the Sun Don't Shine" on the B-side, was released on September 25, 1954. He then continued to tour the South. On October 16, 1954, he made his first appearance on Louisiana Hayride, a radio broadcast of live country music in Shreveport, Louisiana, and was a hit with the large audience. His releases began to reach the top of the country charts. Following this, Presley was signed to a one-year contract for a weekly performance, during which time he was introduced to Colonel Tom Parker.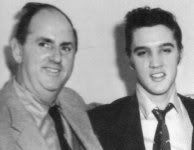 National exposure began on January 28, 1956, when Presley, Moore, Black, and drummer D.J. Fontana made their first National Television appearance on the Dorsey brothers' Stage Show. It was the first of six appearances on the show and the first of eight performances recorded and broadcast from CBS TV Studio 50 at 1697 Broadway, New York. After the success of their first appearance, they were signed to five more in early 1956 .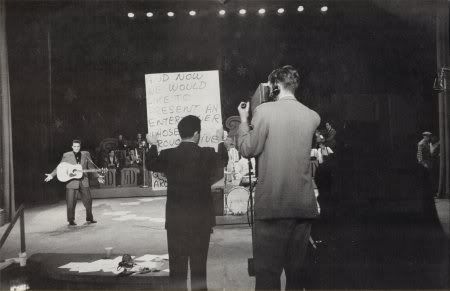 Dorsey Brothers Stage Show



On August 15, 1955, Presley was signed by "Hank Snow Attractions", a management company jointly owned by singer Hank Snow and "Colonel" Tom Parker. Shortly thereafter, "Colonel" Parker took full control and, recognizing the limitations of Sun Studios, negotiated a deal with RCA Victor Records to acquire Presley's Sun contract for $35,000 on November 21, 1955. Presley's first single for RCA "Heartbreak Hotel" quickly sold one million copies and within a year RCA would go on to sell ten million Presley singles.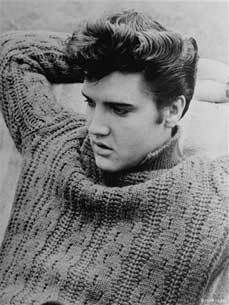 RCA Victor Publicity Photo



Parker was a master promoter who wasted no time in furthering Presley's image, licensing everything from guitars to cookware. Parker's first major coup was to market Presley on television. First, he had Presley booked in six of the Dorsey Shows (CBS). Presley appeared on the show on January 28, 1956, then on February 4, 11 & 18, 1956, with two more appearances on March 17 & 24, 1956. In March, he was able to obtain a lucrative deal with Milton Berle (NBC) for two appearances. The first appearance was on April 3, 1956. The second appearance was controversial due to Presley's performance of "Hound Dog" on June 5, 1956. It sparked a storm over his "gyrations" while singing.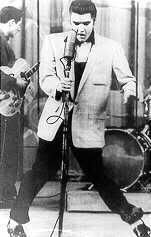 Elvis on the Milton Berle Show



The controversy lasted through the rest of the 50's. However, that show drew such huge ratings that Steve Allen (ABC), who was a jazz devotee and hated rock 'n' roll, booked him for one appearance, which took place early on July 1, 1956. "Presley was dressed in the white tie and tails of a ´'high-class' musician, the clothes were intentionally made so tight he couldn't move freely."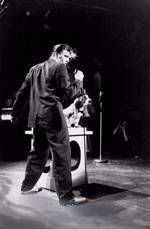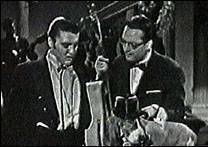 On the Steve Allen Show



Allen had for the first time beaten The Ed Sullivan Show in the Sunday night ratings, prompting Sullivan (CBS) to book Presley for three appearances: September 9, and October 28, 1956 as well as January 6, 1957, for an unprecedented fee of $50,000. On September 9, 1956, at his first of three appearances on the Sullivan show, Presley drew an estimated 82.5% percent of the television audience, calculated at between 55-60 million viewers.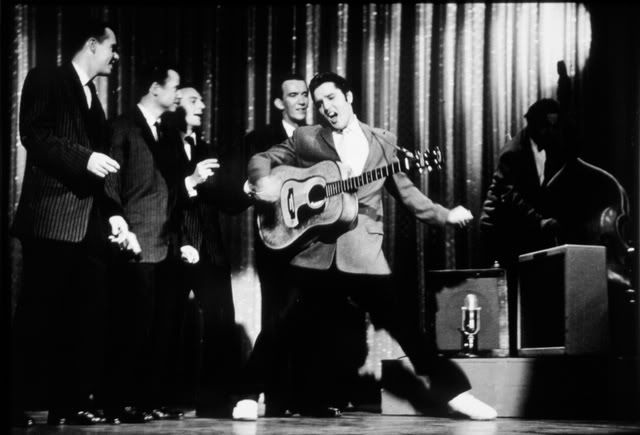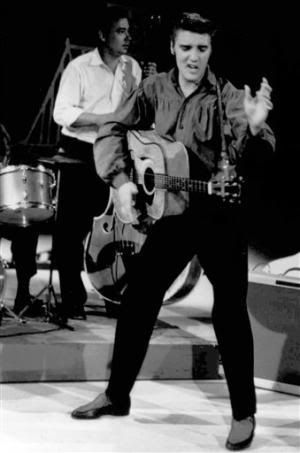 On the Ed Sullivan Show



By the spring of 1956, Presley was fast becoming a national phenomenon and teenagers came to his concerts in unprecedented numbers. There were many riots at his early concerts. Scotty Moore says, "He'd start out, 'You ain't nothin' but a Hound Dog,' and they'd just go to pieces. They'd always react the same way. There'd be a riot every time." When he performed at the Mississippi-Alabama Fair in 1956, 100 National Guardsmen surrounded the stage to control crowds of excited fans.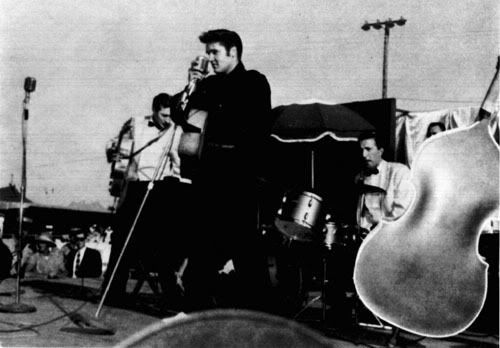 Performing at the Fair 1956




The singer was considered to represent a threat to the moral well-being of young American women, because "Elvis Presley didn't just represent a new type of music; he represented sexual liberation."

During the post-WWII economic boom of the 1950s, many parents were able to give their teenage children much higher weekly allowances, signaling a shift in the buying power and purchasing habits of American teens. During the 1940s bobby soxers had idolized Frank Sinatra, but the buyers of his records were mostly between the ages of eighteen and twenty-two. Presley triggered a juggernaut of demand for his records by near-teens and early teens aged ten and up. Along with Presley's "ducktail" haircut, the demand for black slacks and loose, open-necked shirts resulted in new lines of clothing for teenage boys whereas a girl might get a pink portable 45 rpm record player for her bedroom. Meanwhile American teenagers began buying newly available portable transistor radios and listened to rock 'n' roll on them (helping to propel that fledgling industry from an estimated 100,000 units sold in 1955 to 5,000,000 units by the end of 1958). Teens were asserting more independence and Presley became a national symbol of their parents' consternation. Presley's impact on the American youth consumer market was noted on the front page of The Wall Street Journal on December 31, 1956 when business journalist Louis M. Kohlmeier wrote, "Elvis Presley today is a business," and reported on the singer's record and merchandise sales. Half a century later, historian Ian Brailsford (University of Auckland, New Zealand) commented, "The phenomenal success of Elvis Presley in 1956 convinced many doubters of the financial opportunities existing in the youth market."

Parker eventually negotiated a multi-picture seven-year contract with Hal Wallis that shifted Presley's focus from music to films. Under the terms of his contract, Presley earned a fee for performing plus a percentage of the profits on the films, most of which were huge moneymakers. These were usually musicals based around Presley performances, and marked the beginning of his transition from rebellious rock and roller to all-round family entertainer. Presley began his movie career with Love Me Tender which opened on November 15, 1956. The movies Jailhouse Rock (1957) and King Creole (1958) are regarded as among his best early films.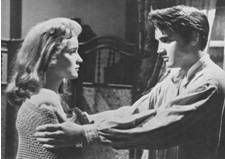 Love Me Tender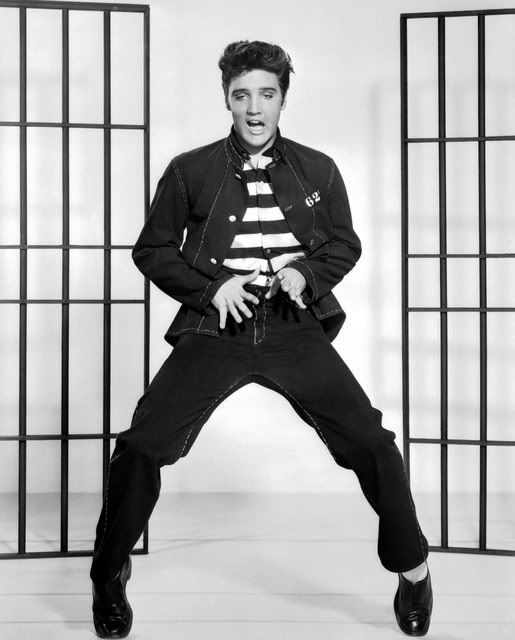 Jailhouse Rock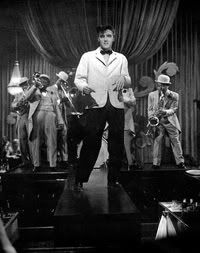 King Creole



On December 20, 1957, Presley received his draft board notice for his mandatory service in the United States Army. He was worried that his absence in the public eye for 2 years, while serving in the Army, might end his career. Even more worried were Hal Wallis and Paramount who already spent $350,000 on pre-production of Presley's latest film King Creole and they feared of suspending the project or worse canceling it. Fortunately, the Memphis Draft Board granted Wallis and Colonel Parker a deferment until March 20 so Presley could complete his film project.[60] On 24 March 1958, Presley joined his unit, 1st Battalion, US 32nd Armored Regiment and was posted to Ray Barracks, Friedberg, Germany. While in the Army, he earned sharpshooter badges for both the .45 pistol and the M1 rifle, and a marksman badge for the M2 carbine, as well as a Good Conduct Medal. Presley returned to the United States on March 2, 1960, and was honorably discharged with the rank of Sergeant (E-5) on March 5. One of his post-discharge photos shows him wearing dress blues with the grade of Staff Sergeant (E-6), but this was a tailor's error.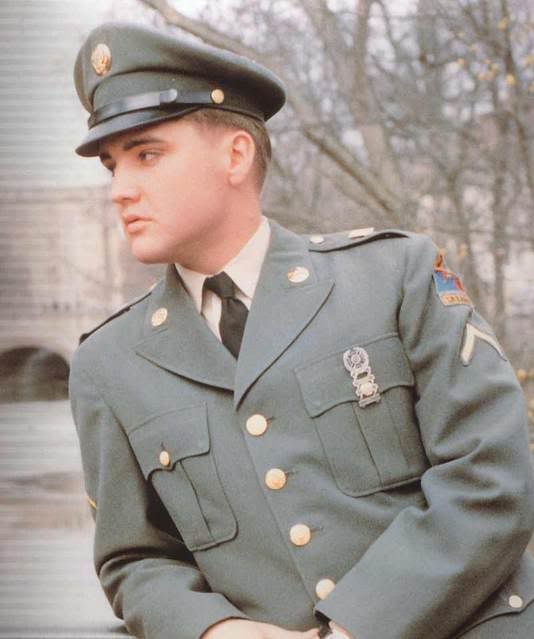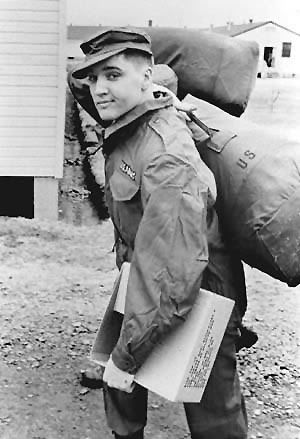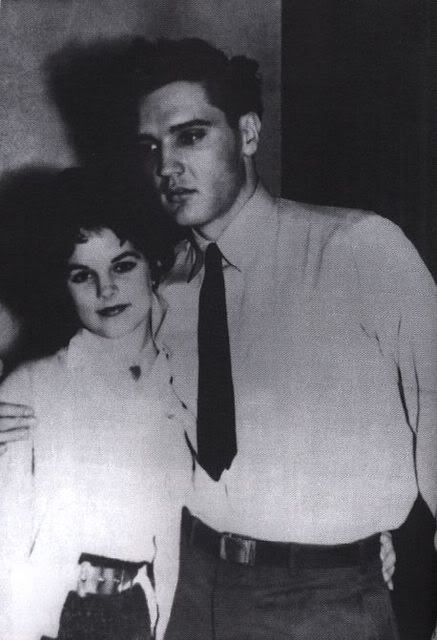 With Priscilla in Germany



Priscilla and Presley were married in May of 1967 in Las Vegas, Nevada at the Aladdin Hotel. Their only child, daughter Lisa Marie, was born almost exactly nine months later on February 1, 1968. They separated in February of 1972 and were divorced in October of 1973.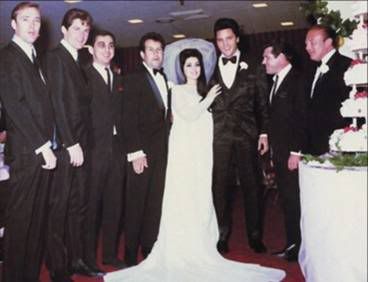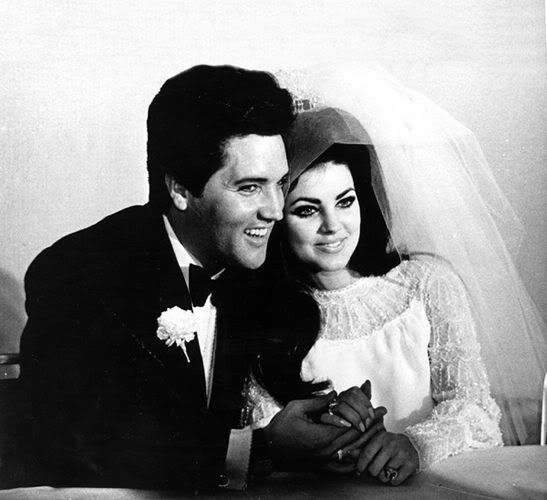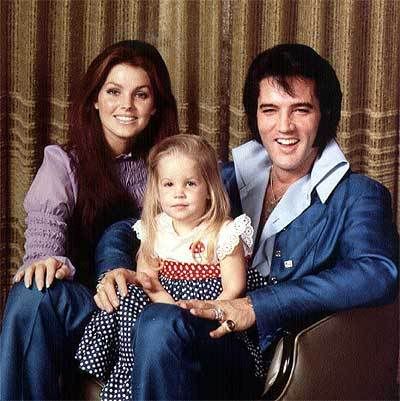 Presley admired the style of Marlon Brando, James Dean, and Tony Curtis and returned from the military eager to make a career as a movie star. Pop film staples of the early sixties, such as the Presley musicals and the AIP beach movies were mainly produced for a teenage audience and called by film critics a "pantheon of bad taste". In the sixties, at Colonel Parker's command, Presley withdrew from concerts and television appearances, with the exception of a charity concert (Pearl Harbor, 1961) and a TV appearance with Frank Sinatra on NBC entitled "Welcome Home Elvis" where he sang "Witchcraft/Love Me Tender" with Sinatra. From then on it was full-time movies. Although some film critics chastised these movies for their lack of depth, the fans turned out and they were enormously profitable. According to Jerry Hopkins's book, Elvis in Hawaii, Presley's "pretty-as-a-postcard movies" even "boosted the new state's (Hawaii) tourism. Some of his most enduring and popular songs came from those movies." Altogether, Presley had made 27 movies during the 1960s, "which had grossed about $130 million, and he had sold a hundred million records, which had made $150 million."






Blue Hawaii



Overall, he was one of the highest paid Hollywood actors during the 1960s; however, during the later sixties, "the Elvis Presley film was becoming passé. Presley's star had increasingly faded over the 1960s as he made his movies and America was struck by changing styles and tastes after the "British Invasion" spearheaded by the Beatles and the San Francisco sound of Haight Asbury.

Until the late sixties Presley continued to star in many B-movies that, although profitable, featured soundtracks that were of increasingly lower quality. Chart statistics for the summer of 1968 show that his recording career was floundering badly. He had apparently become deeply dissatisfied with the direction his career had taken over the preceding seven years, most notably the film contracts with a demanding schedule that eliminated creative recording and giving public concerts. This lead to a triumphant televised performance later dubbed the '68 Comeback Special, aired on the NBC television network on December 3, 1968, and released as an album by RCA. Although the Special featured big, lavish production numbers (not dissimilar to those in his movies), it also featured intimate and emotionally charged live sessions that saw him return to his rock and roll roots (he had not performed live since the Pearl Harbor concert of 1961). Rolling Stone magazine called it "a performance of emotional grandeur and historical resonance."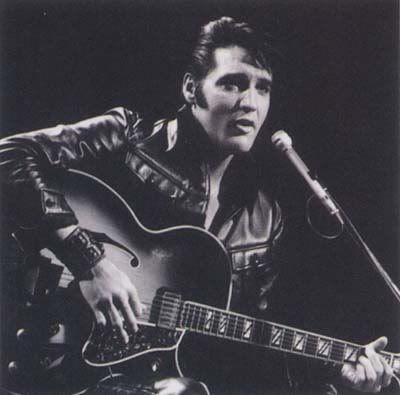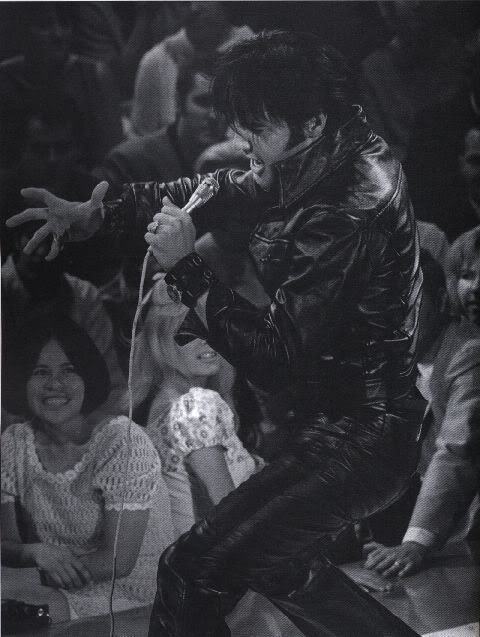 '68 Comeback Special



The comeback of 1968 was followed by a 1969 return to live performances, first in Las Vegas and then across the United States. The return concerts were noted for the constant stream of sold-out shows, with many setting attendance records in the venues where he performed. However, this was also the beginning of the singer's "jumpsuit era". In that era, Presley was distanced from the main currents of rock 'n' roll, which were seized by groups such as The Beatles and the Rolling Stones during the 1960s. This moving away from his roots was much criticized by critics and other rock musicians.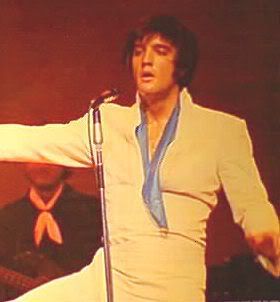 Vegas 1969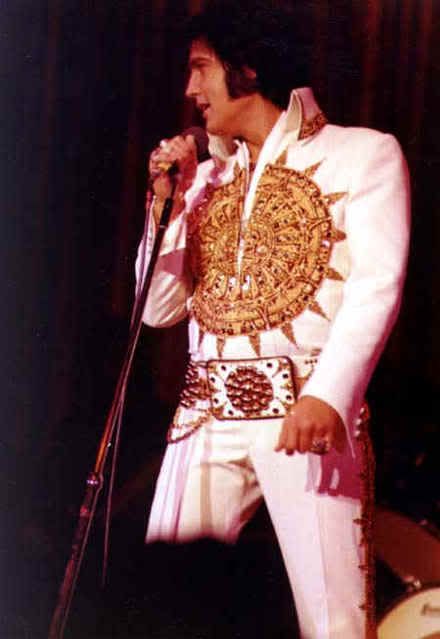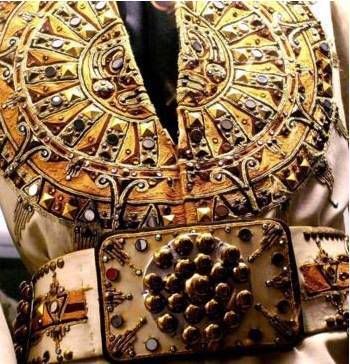 The famous "Sundial" jumpsuit



From 1969 to 1971 Presley would dominate singles charts in many countries with a string of Top 20 hits, although this was at a time when album sales were growing significantly. Album sales was not an area where Presley (at the time) competed at the same level with artists such as The Beatles, The Rolling Stones, David Bowie and The Monkees. After seven years off the top of the charts, Presley's song "Suspicious Minds" hit number one on the Billboard music charts on November 1, 1969. He also reached number one on charts elsewhere: "In the Ghetto" did so in West Germany in 1969 and "The Wonder of You" did so in the UK in 1970.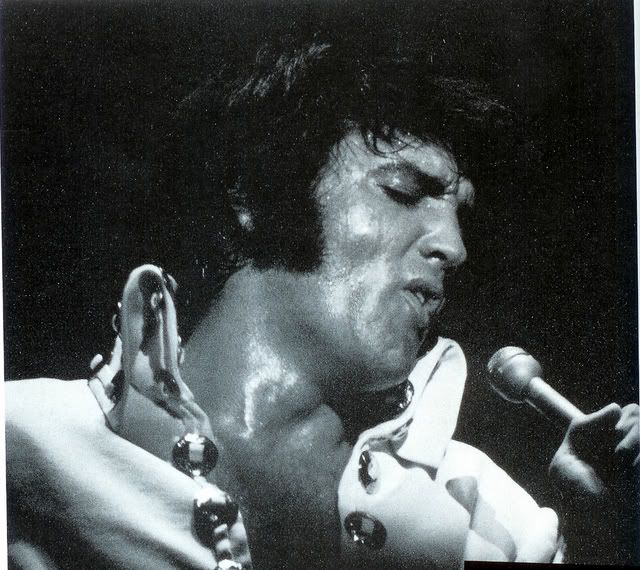 Las Vegas 1970

In the early 70's Elvis again recorded songs such as Kentucky Rain, The Wonder of You, On Stage and As Recorded Live at Madison Square Garden,that earned him gold and platinum records. He continued to break attendance records at concerts in Las Vegas, Lake Tahoe and Madison Square Gardens in New York where he played to 4 consecutive sold out shows - the first artist ever to achieve this.
In 1973 Presley began the year with two sold-out January shows in Hawaii. The second show was broadcast live around the world. Known as the "Aloha from Hawaii" concert, it was the first of its kind to be broadcast worldwide via satellite and was seen by at least one billion viewers worldwide - a quarter of 1973's world population.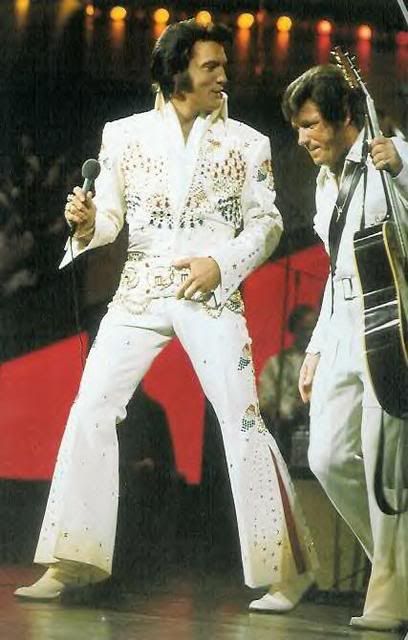 Aloha from Hawaii

However, after his divorce in 1973 Presley became increasingly isolated, overweight, and was battling an addiction to prescription drugs which took a heavy toll on his appearance, health, and performances. Regardless of such problems, the star continued performing concerts. However, by '74 and '75 Presley was exceedingly overweight. Although he would at times go on starvation diets, he would immediately go on binges and gain all the weight back. After taking a break from releasing records and touring, he returned on March 12, 1976 with his new single Hurt/ "For The Heart" Both songs were featured on an upcoming album. He also went back on tour for March and April playing to sell-out crowds all across the U.S. In May he was back in Lake Tahoe for more performances and the album From Elvis Presley Boulevard, Memphis, Tennessee was released. The album went 'gold' in the U.S. From the end of May till November he tour extensively across the U.S. to sold-out shows. In December he returned to Vegas for more shows and the single Moody Blue was released. The month ended with another 5-date tour.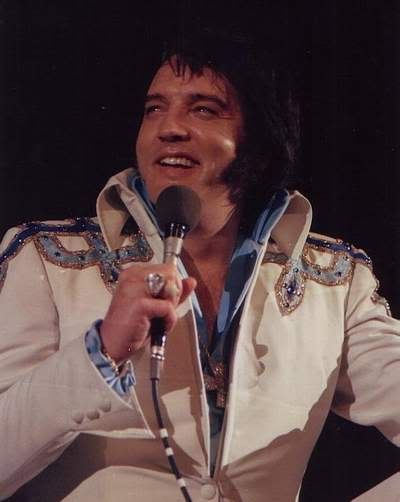 1975 Las Vegas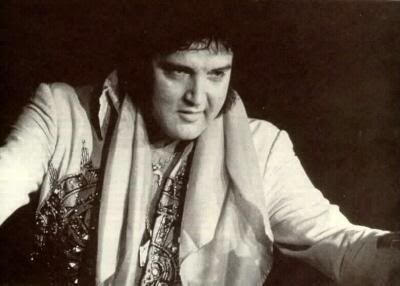 1977 Las Vegas

Presley took a break for the month of January, 1977 but began touring again in February. He spent the rest of the year till his death on tour and Billboard Magazine rated him the year's top grossing live act. However, by the beginning of 1977, "Elvis Presley had become a grotesque caricature of his sleek, energetic former self. When he was in Alexandria, Louisiana, a local journalist complained that the star was on stage for less than an hour and "was impossible to understand." In Baton Rouge, Presley didn't go on at all. He was unable to get out of his hotel bed, and his manager Parker cancelled the rest of the tour. Presley made his last live concert appearance in Indianapolis at the Market Square Arena on June 26, 1977. The Indianapolis Star wrote: "The big question was ..., had he lost weight? His last concert here, nearly 2 years ago, found Elvis overweight, sick and prone to give a lethargic performance. As the lights in the Arena was turned down after intermission, you could feel a silent plea rippling through the audience: Please, Elvis, don't be fat. And then he appeared, in a gold and white jumpsuit and white boots, bounding onstage with energy that was a relief to everyone. At 42, Elvis is still carrying around some excess baggage on his mid-section, but it didn't stop him from giving a performance in true Presley style."

On August 16, 1977, at his Graceland mansion in Memphis, Tennessee, Presley was found lying on the floor of his bedroom's bathroom by his fiancee, Ginger Alden, who had been asleep. He was taken to Baptist Memorial Hospital, where at 3:30 P.M. doctors pronounced him dead. Presley was 42 years old. At a press conference following his death, one of the medical examiners declared that he had died of a cardiac arrhythmia from an intake of a large amount of drugs.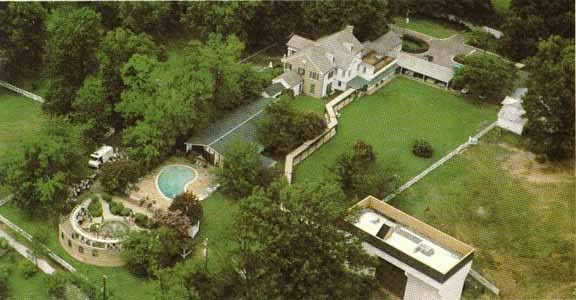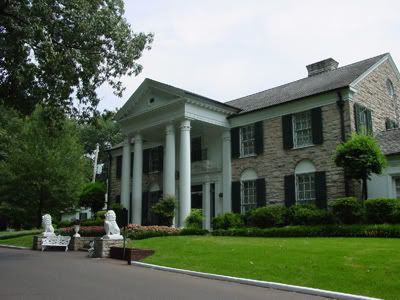 Graceland



Rolling Stone magazine devoted an entire issue to Presley (RS 248) and his funeral was a national media event. Hundreds of thousands of Presley fans, the press, and celebrities lined the street to witness Presley's funeral and Jackie, the opening act for many of Elvis' concerts, delivered the eulogy at Elvis' funeral. Presley was originally buried at Forest Hill Cemetery in Memphis next to his mother. After an attempted theft of the body, his remains and his mother's remains were moved to Graceland to the "meditation gardens."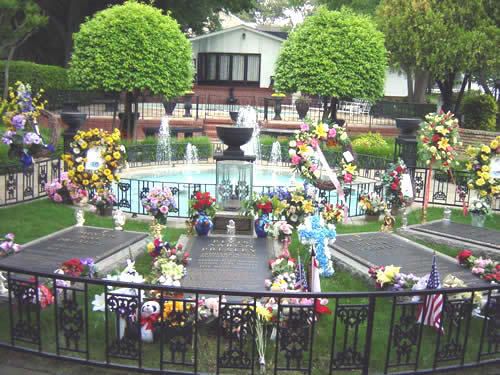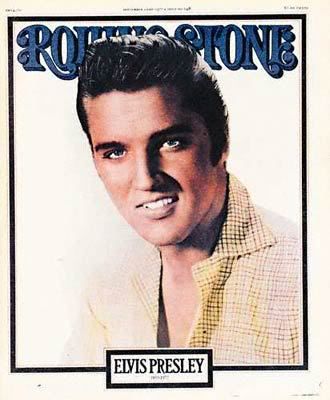 Presley's singing style, mannerisms and look continued to be imitated with surprising regularity, wherever his image, songs, or movies happened to be shown, regardless of major shifts in popular culture, music, and manner of dress, all of which he had helped influence in the first place. But it was only after his death that an industry built itself around him. Many people of every race, creed and nationality taking up a career as professional Elvis impersonators — or Elvis Tribute Artists (ETAs) as they now prefer to be called.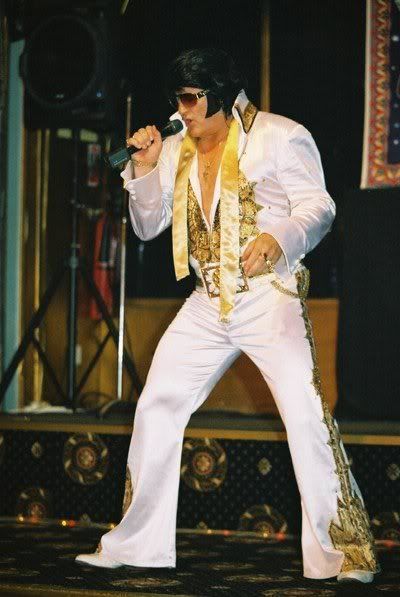 Among his many accomplishments, Presley is only one of four artists (Roy Orbison, Guns N' Roses and Nelly being the others) to ever have two top five albums on the charts simultaneously.

He has been inducted into the Rock and Roll Hall of Fame (1986), the Country Music Hall of Fame (1998), and the Gospel Music Hall of Fame (2001).

In 1993, Presley's image appeared on a United States postage stamp. According to a 2006 survey for the USPS, the Elvis Presley stamp is their most popular stamp.





Upon announcing that Presley's home, the Graceland Mansion, was being designated as a National Historic Landmark, U.S Interior Secretary Gale Norton noted on 27 March 2006, that "It didn't take Americans and the rest of the world long to discover Elvis Presley; and it is clear they will never forget him. His popularity continues to thrive nearly 29 years after his passing, with each new generation connecting with him in a significant way."