It was the first day of Spring and not a better day to head "over the hill" to San Jose and check out the closest Burger Barn.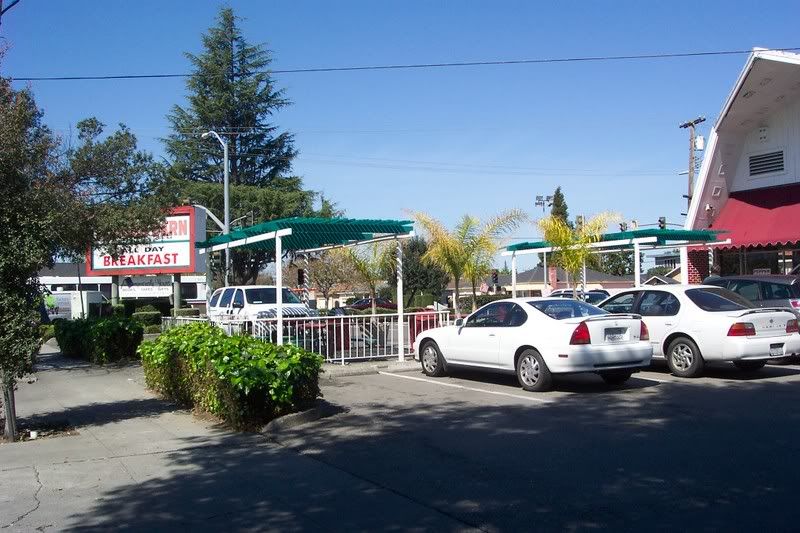 This first timer was pleasantly surprised. I wish my fellow field reporters had been with me.
Unfortunately, I had to drive the 20 miles in the ONBCmobile all by my onesies.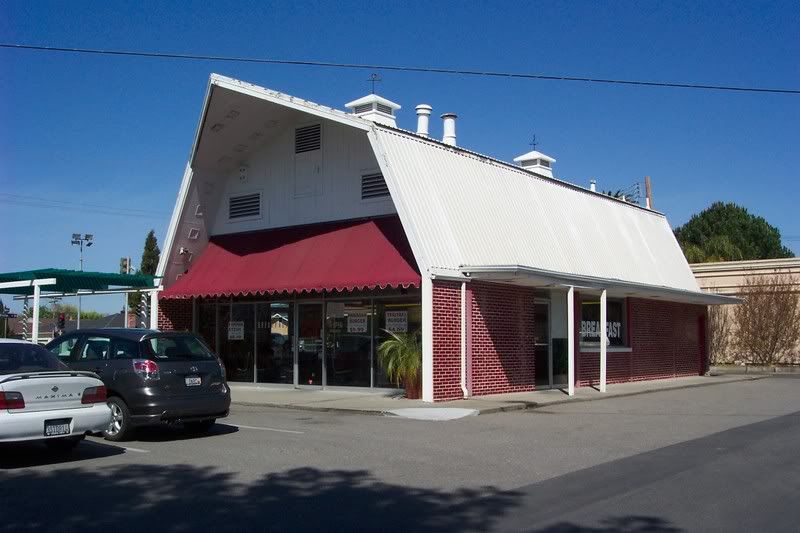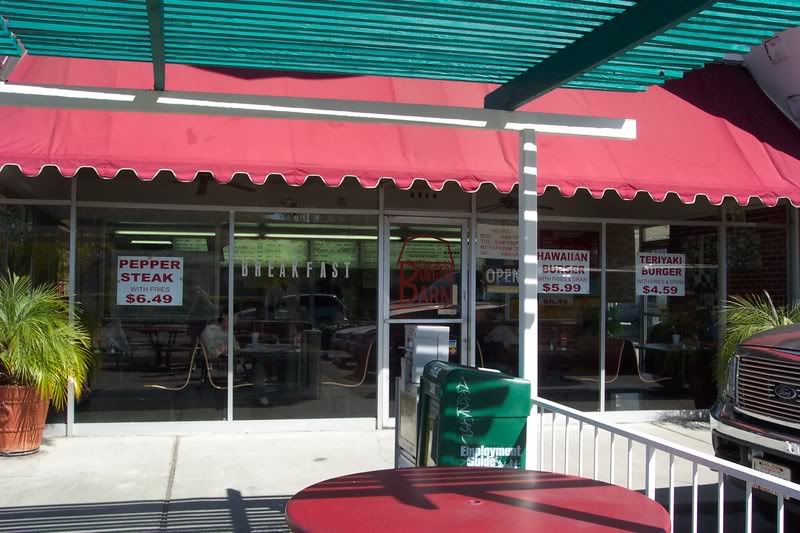 I was going to refuse to eat my burger and milkshake in support of Gilbert; but I couldn't resist, mates. I thought I should just see how this yummy smelling burger would compare to McDonald's or Burger King. The verdict is that it tasted homemade and was 10 times tastier than McD's. However, it didn't have the grilled flavor I like so well. So I stopped at one bite. The milkshake was another story. It was of the old fashion fountain variety—made to order, just like the burger. I almost drank the whole thing.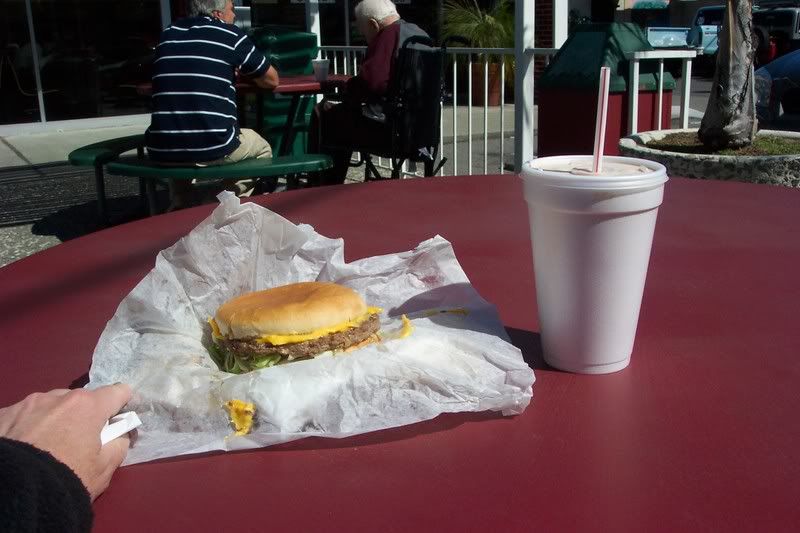 It wasn't "fast" like fast food, though, being that it took about 8 minutes. But that could be a good thing.


To this city girl Burger Barn was a refreshing change from the fast food places I normally frequent. The menu is quite varied.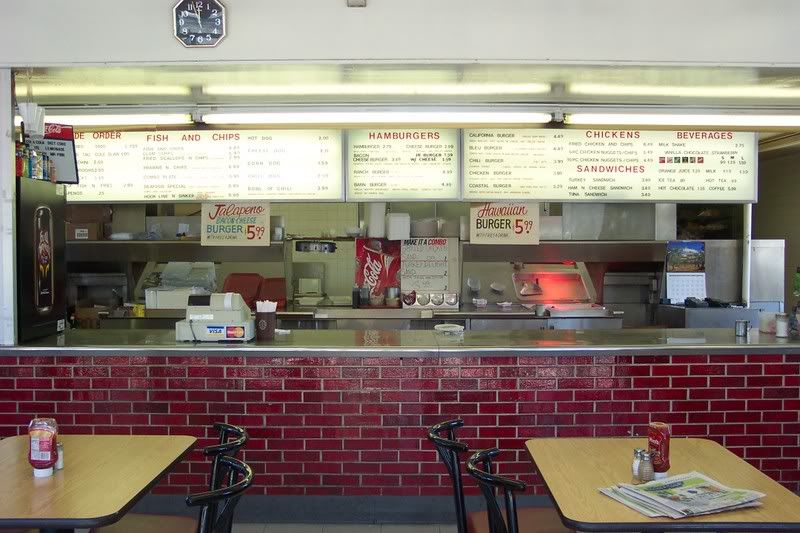 There was actually table service there. The only time I get anything close to table service at a fast food joint is when I order 10 double cheeseburgers from Burger King. I go through the drive-thru, and they ask that I wait in the parking lot, and they bring them to me. Just for clarification, these burgers are for my son, not me.


I was not able to find any history on Burger Barn online—one of the reasons I decided to make a personal visit. The man who took my order said there is no brochure and no website. However, he pointed me to the wall, where there were local news articles on this particular Burger Barn. Interesting that this Burger Barn opened in 1993.




On one of the sites that critiqued the San Jose Burger Barn I found a haiku in its honor:
Burger Barn Haiku

the old barn is red
its located in san jose
prices are dirt cheap

run by family
serves burgers breakfast all day
people are friendly

but service is slow
ordered cheeseburger and fries
at four nintey five

its almost a deal
the food is rather boring
too much bun bland meat

maybe revisit
only if i lived next door
i rate it seven