Yesterday I was fortunate enough to be able to see what was probably the best stage play I've ever seen in my life…….
Sweeney Todd.


This Broadway production of Sweeney Todd, which has been on tour this past year across the US, won the Drama League, Drama Desk and Outer Critics Circle Awards for Best Revival of a Musical and was awarded a Special Citation by the New York Drama Critics Circle. In 2006 director John Doyle won a Tony for Best Direction of a Musical and Sarah Travis won for Best Orchestration. These two, along with many of the original cast, have gone on tour this year and will continue through 2008. Sweeney was played by the standby, David Garry, yesterday. But he was wonderful!

Here is a link to the cast:

http://www.sweeneytoddtour.com/cast.htm

The cast was incredible. The set decoration, lighting, sound, singing and orchestration was absolutely perfect. The whole thing was put together so well. The set and costumes were minimalist, but at the same time made a huge statement. The cast played it's own musical instruments, which amazingly added to the production instead of distracting from it. The transitions between their musical instruments and their individual numbers were incredibly smooth.

Luvdepp (who attended it with me) and I both could so see Johnny in this role.
I just can't wait!
I would strongly recommend that you see it if it comes to your neck of the woods. Here is the tour schedule:

http://http://www.sweeneytoddtour.com/route.htm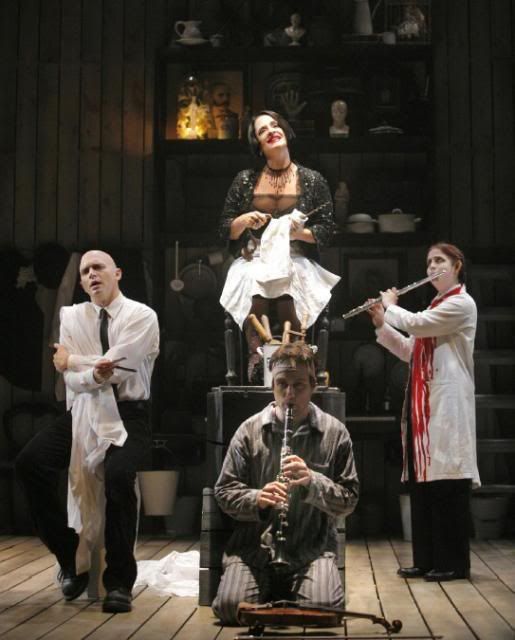 Sweeney, Mrs. Lovett, Pirelli & Tobias, sitting (original cast)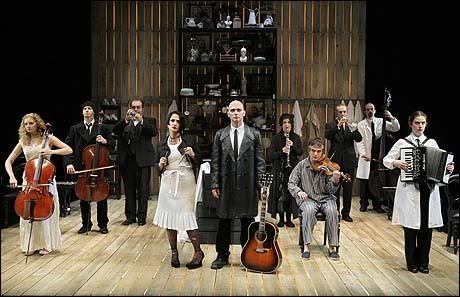 Entire Original Cast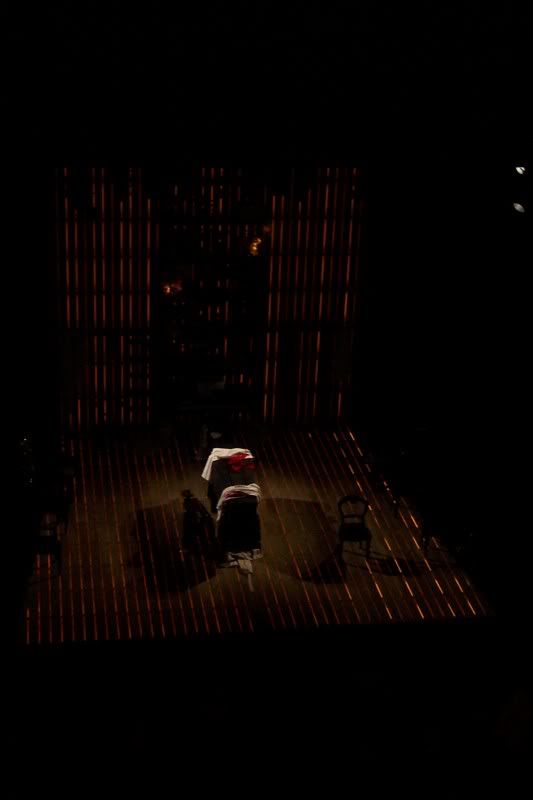 The Stage After The Show Yesterday