Fashions of the 1960's



How many of you will admit to some of these?


Clothing in the early 1960's was really a carry over from the decade of the 50's. Clothing was very tailored and conservative. Women wore bouffant hairstyles and men had crew cuts.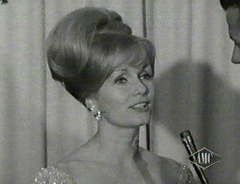 (Yup, it's Debbie again!)



Men's casual dress consisted of plaid or solid button down shirts and plain slacks while women wore knee length dresses often with heels and gloves in the evenings. As the decade of the 60's went on things began to change. It has been said that women's hemlines during the 1960's served as a barometer of contemporary attitudes.

Previously, traditionally strict rules had dictated what was worn and when. The 1960's saw the abandonment of traditional rules, and it became perfectly reasonable to wear the same outfit to work as for an evening out. Material such as velvet and sating, previously only used for evening clothes, showed up extensively in all types of clothing.

Whereas it had been Paris and the large couturiers who had dictated clothing trends in the 1950's, in the early 60's London sprang to prominence with the emergence of a small group of designers and their boutiques. In 1963 Pierre Cardin designed the Beatles suits, which became a popular trend for men. Single breasted collarless jackets, slim pants and boots became popular.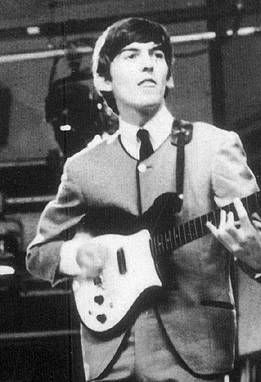 Most notable in women's fashion was Mary Quant, who had opened her boutique, Bazaar, in 1955. Quant was one of the first fashon designers to recognize that teenagers didn't want to wear the dreary, conservtive matching dress and coat ensembles, neat pleated skirts and twin sets of their mothers.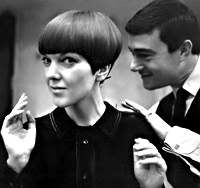 Mary Quant



Following Quant's lead, young women across the Western World were going mad for the Miniskirt. Featuring hemlines ranging from four to seven inches above the knee, the skirts were often worn with decorative tights or pantyhose. (Pantyhose made their first appearance in the 1960's.) Many women viewed the Miniskirt as a symbol of women's liberation.






The mini eventually evolved in to the Microskirt in 1967, which was little more than a tiny strip of material. Mary's last contribution to 1960's fashion was known as "Hot Pants." She was quoted as saying, "Good taste is death. Vulgarity is life." Both minis and micros were often paired with white go-go boots. Paisley ruled.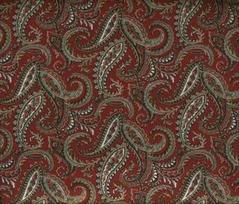 In 1964 the designer Courreges presented a space-age series of clothes to go along with all the interest in the space race. Different materials were used including metal, plastic and wire.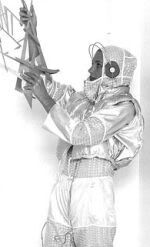 Op Art was also popular. It was a pattern using contrasting colors with black and white to create a sort of optical illusion.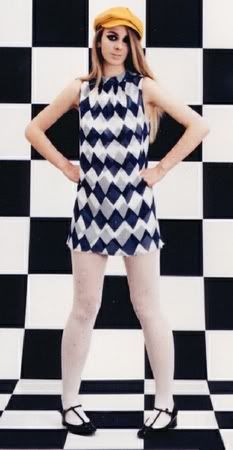 Perhaps one of the most recognizable faces from that era was its most famous model, Twiggy. She was bone thin, except for her huge eyes and eyelashes. The desire to be thin had never been more in vogue. Her line, "It's not what you'd call a figure, is it?" became a standard joke and everyone one was on a diet. By the end of 1966 Twiggy had been voted Woman of the Year in Britain. Her image was used on many toys, board games and paper dolls.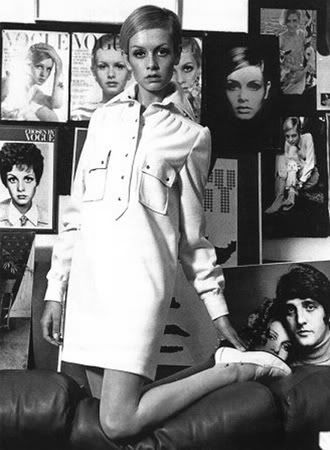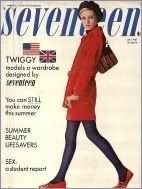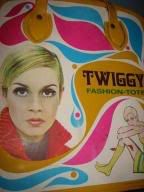 After about twelve months the space age look disappeared and was replaced with the flower power, peasant/hippie look that had originated in California. The hippie movement symbolized a form of anti-fashion in which virtually all types of clothing were acceptable. Clothing reflected a mood of independence, creativity and non-conformity. Tie dye, Beads, leather, fringes, bangles, vests, peace and love symbols were the order of the day. Psychedelic imagery was seen in exaggerated patterns and colors of fabrics. Long flowing hair, faded denim jeans bell-bottom with army surplus shirts, embellished t-shirts and no make-up were part of the style. The unisex look in clothing and hair styles became well established.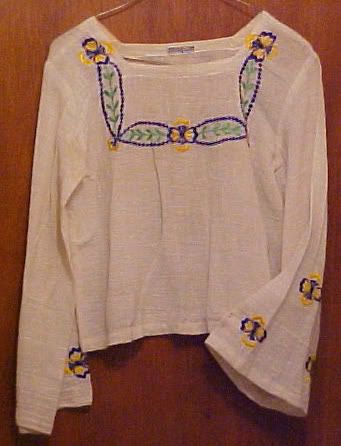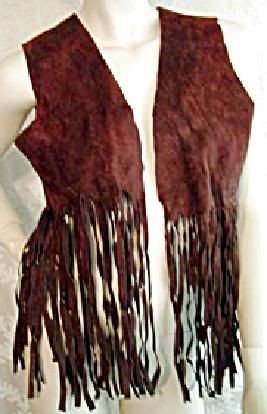 I had one of those!

I had a bunch of those! Still have a few...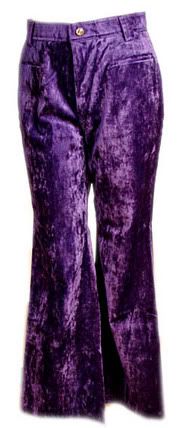 Actual purple velvet pants from the 1960- not mine!

By the end of the decade ethnic fashions began to spread. Clothes inspired by Indian and African designs became popular influenced by Eastern religion and traditions. Skirts began to lengthen into what were knows as Midis and Maxis. Long, floor length dresses were popular as were peasant skirts.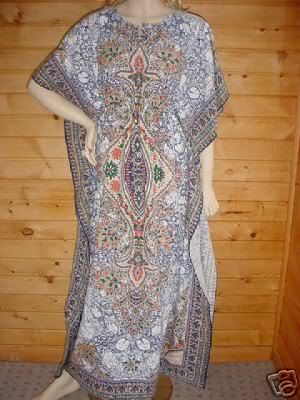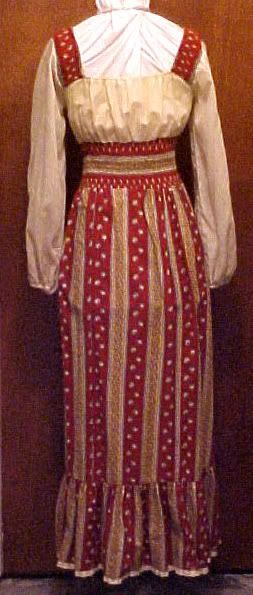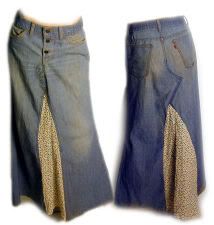 Of course by the end of the decade, the fashion of non-conformity had become the norm. But the buttoned down, conformist era of clothing in the 1950's had been transformed into the restless, free-spirited, rebellious mood of the 1960's.