From an interview with the real Roscoe Arbuckle in Literary Digest on July 14, 1917 -
"I know one thing. I'd a heap rather make people laugh than make 'em cry. It's a darned sight harder to do. Sometimes I think I've picked out the worst job in sight. If you don't believe me, try to be funny for thirty solid minutes yourself. After that you'll want to be a villain or a vampire just by way of a little relaxation."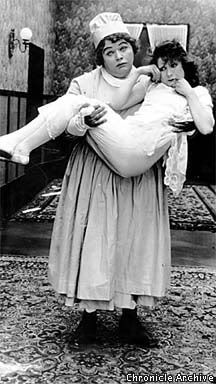 Film awards rarely recognize comedic performances and actors often say comedy is much more difficult than drama. Do you think that is true? Why or why not?