Museum #1 will open this summer…The Roald Dahl Museum and Story Centre



A new venue which will chart the life and work of one of the world's favourite storytellers and also celebrate and promote creative writing is due to open in 2005. The overall aim of the Roald Dahl Museum and Story Centre http://www.roalddahlmuseum.org/ is to establish a venue for the author's archive so that his stories and life inspire a love of stories and creative writing in everyone. The basic skills aims include exploiting what the centre calls, "this literary treasure" as an accessible medium through which to encourage a lifelong enjoyment of reading.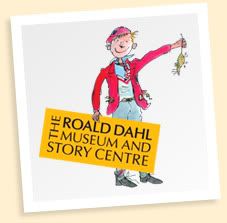 The venue, dedicated to the work of Roald Dahl, is taking shape in the author's home village of Great Missenden, the Buckinghamshire village where Roald Dahl lived and wrote many of his well loved books. What, no chocolate factory?" was the response when Roald Dahl's executor, Amanda Conquy, told her children about the latest project to use his life and work to inspirational effect. "What can you say? Well, I'm sure we'll get some chocolate in there somewhere, and we might give out golden tickets on the way in, but we've no plans for a chocolate factory as such."

What can you expect when you step inside The Roald Dahl Museum and Story Centre? In the Museum, there will be galleries telling the fascinating story of Roald Dahl's life and displays featuring examples from his unique archive, showing how he worked. In the Story Centre, look for a dazzling display to show how other leading contemporary authors work and some fun and challenging interactive games. Everything is designed to spark creativity and imagination.

The network of 18th-century buildings stretching several houses deep from the high street has at various times included a bank (the safes are still there), stables, a pub, a hairdressing salon and a meeting hall, still housing scenery from a long-forgotten play. It looks dishevelled but is bursting with potential, even if you're not an estate agent. Between the deceptively modest entrance and the Chiltern hills will lie a resplendent celebration of Dahl's books and life, and the power of words generally. On the architects' plan, a space that is currently a tumbledown stable with a ladder to a hayloft is labelled "experiential room". This is possibly the most important room apart from wherever they decide to keep the chocolate; it's where children will come to be inspired by activities from a schools' "menu". No "revolting recipes" will be served here; instead there will be confections of wordplay, storytelling and props. Not so much a chocolate factory as an ideas factory, in which the product will be children reading and writing.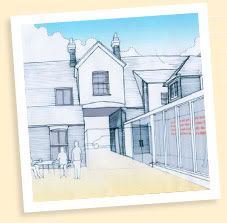 An artist's rendition of the entrance



Adults will benefit from the center as well. Asked what she hoped adults with basic skills needs would get out of the centre, curator Sue Davies, said "I expect to increase their confidence in their ability to write, read and understand… I expect them to have fun!". Regarding confidence Sue Davies said, "I think it's important to let them know that it's okay to make mistakes - his [Dahl's] spelling is very dicey in places - and that this world-famous author made spelling mistakes". Dahl and his secretary used to trade mistakes: she corrected his spelling errors and he corrected her typing errors.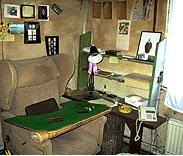 Dahl's "writing hut" recreated at the museum.




Roald Dahl had a passionate commitment to literacy. At times Dahl was almost 'anti-TV' in his passion that children should read. He stressed that adults should read to children and that the books read should be interesting to the adult reading it as well as to the child. The centre wants adults with basic skills needs to be inspired to write in part by understanding more of writing processes, especially their own. Dahl liked to write his ideas on his 'trademark' yellow paper; he liked its smooth finish. He wrote longhand and literally 'cut' and 'pasted' to restructure. A typist would type this up and Dahl would correct typed copies. Finally, publisher's proofs would be made, in different colours for himself, the printer and the publisher. The Centre's archive has digitized copies of these materials: from Dahl's original ideas, to typed notes, to finished manuscript and finally the completed book.

Dahl was keen that his archive should stay in the UK. His widow, Felicity Dahl, felt that it should not be a shrine to Dahl or his work; he would not have wanted that. There are three or more complete handwritten drafts for every book; those seven different opening pages of Charlie and the Chocolate Factory, in the course of which the original nine children visiting the factory are whittled down to five; the unpublished dictionary of 274 new words he invented for The BFG. It's an imaginative goldmine whether you're a children's literature scholar, a teacher, a seven-year-old or the seven-year-old's grandmother.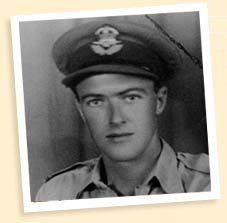 Roald Dahl in his RAF uniform.




"Dahl was an amazing self-archivist," says Ms Conquy. "He kept everything and so did his mother. He went to boarding school at seven and wrote to his mother every week. She wrote back every week and we've got it all. We've got the entire period covering Boy and Going Solo (his autobiographical works) in letters." And he saved all his school reports, notorious for casting doubt on his writing ability. "That in itself is great to show children when you want to persuade them they can have a go - that they are all writers. He kept diaries and wrote letters for a large part of his life without perceiving himself to be a writer at all."

The chocolate-coated doors (yes, really!) will open in 2005. The grand launch is due to take place in early June but there will be a preview period running up to this.


To see a list of all material contained in the Roald Dahl archive:

http://www.roalddahlmuseum.org/uploads/Summary%20of%20Roald%20Dahl%20archive3.pdf


Sources: http://www.tes.co.uk/section/story/?sec ... 969&Type=0
http://www.roalddahlmuseum.org/archives/default.aspx
More on Museum #2 tomorrow...