While Liz has been providing us with her wonderful tidbits about Roald Dahl, I have been on a field trip doing candy research with Mr. Wonka at the Chocolate Factory.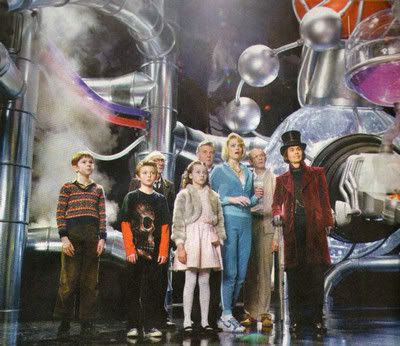 For the next several days I will be sharing what I have learned but I warn you this could be a high caloric week. I suggest you follow each tidbit with a bit of exercise...

A little aerobics:



A few jumping jacks



And of course some Snoopy dancing: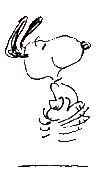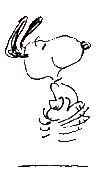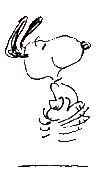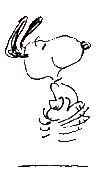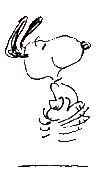 I suggest 10 reps of each exercise after each tidbit for the next several days!!!


We will start our sugary exploration with a little history of chocolate and some fun chocolate trivia…




"Nine out of ten people like chocolate. The tenth person always lies."
John G Tullius (b. 1953) American artist and cartoonist





Chocolate…rich in history.



For centuries, chocolate has been an intricate part of the history of many countries. Historically, Chocolate has been used as both a type of currency and also as an indulgent drink affordable only to royalty. Today, chocolate is enjoyed by all in a variety of forms and continues to be an important part of many cultures.


7th Century A.D.






Cocoa Beans as a Monetary Unit



Archeologists have discovered that Mayans cultivated these wild trees in the 7th century A.D in the Yucatan region of Central America.

The first cocoa trees grew wild in the tropical rainforests of the Amazon and Orinoco basins over 4,000 years ago.

Archeologists have discovered that Mayans cultivated these wild trees in the 7th century A.D in the Yucatan region of Central America.

Historians have found proof that cocoa beans were used as a form of payment as well as a unit of calculation around 1000 A.D. In fact, following that period, all taxes were paid in cocoa beans to Feudal Aztecs. Over the centuries, the people that would become known as "Indians" brewed cocoa from a dense paste made with roasted cocoa beans. With the addition of water and various spices (vanilla and cinnamon, but also pepper and other strong condiments) it became an expensive yet very popular beverage enjoyed by Kings, while the poorest used it sparingly to flavor a boiled corn mixture.



Cocoa - a divine drink



Under the Aztec Emperor Montezuma, the drink made of cocoa beans was reserved for the male elite. "The divine drink, which builds up resistance and fights fatigue. A cup of this precious drink permits a man to walk for a whole day without food." - Aztec Emperor Montezuma (circa 1480 - 1520)

In 1502 Christopher Columbus was the first European to discover Cocoa beans upon landing in Nicaragua on his fourth voyage. While the natives used cocoa beans as currency and also as a delightful drink, there was no interest by Columbus and his entourage who were still searching for the sea route to India.



1500's









A beverage fit for a king



Hernan Cortez, who conquered part of Mexico in 1519, was intrigued by the idea cocoa as a means of payment, and establishes a cocoa plantation in the name of the Spanish crown to cultivate this new "money".

Later, Cortez took xocolatl, a drink made from cocoa beans, to Charles V's court in 1520. Cane sugar, in addition to or in place of traditional spices made cocoa a beverage that was sweet and agreeable to drink and caught the addition of the Spanish King. Word of the drink quickly spread throughout Spain.




1600's and 1700's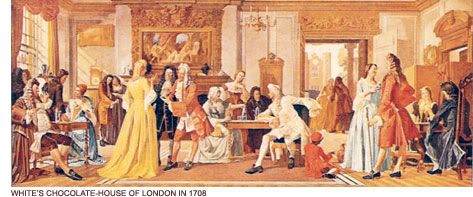 From Spain to France



In 1615, the French became aware of the use of cocoa, a century after the first discovery of the chocolate drink by the Spanish court. Spanish princess Anna of Austria married French King Louis XIII who introduced, among other Spanish customs, the drinking of chocolate at the French court.

News of the drink spread throughout Europe in the 17th century by Italian and French merchants.



The first chocolate-houses open



In 1657 the first chocolate-house was opened in London by a Frenchman, popularizing the consumption of chocolate among many classes. As early as 1720, several coffee-houses of Florence and Venice are offering chocolate whose reputation reaches far beyond the country's borders.

Italian chocolatiers, now famous for the art of making chocolate, are becoming known throughout Europe for this
new art form. During this time, gianduja (hazelnut paste) becomes a popular sweet chocolate variation.



Chocolate as cure



During the 18th century, chocolate was used more for therapeutic qualities, such as prevention of stomach aches.

Introduction of chocolate to the United States did not occur until 1765 when John Hanan brought cocoa beans from the West Indies to Dorchester, Massachusetts, thinking that it might be useful for medicinal purposes. Together with Dr. James Baker, they start the first chocolate factory in North America, at first to manufacture remedies for illnesses. (Baker's chocolate still exists as a baking chocolate variety).

During the first half of the 19th century, several technological advances made chocolate easier to produce and more available to the masses.




1800's








Invention of the cocoa press



In 1828, Dutchman Hendrick Van Houten invented the cocoa press. This invention helped reduce the prices of cocoa even further and helped to improve the quality of the beverage by squeezing out part of the cocoa butter, (fat that naturally occurs in cocoa beans) and allowed the cocoa to be grounded more finely. From then on, drinking chocolate had more of the smooth consistency and the pleasing flavor it has today. Today, this process is known as "Dutching." The final product, Dutch chocolate, has a dark color and a mild taste.



The first chocolate bar



In 1847, Fry's chocolate factory in Bristol, England molded the first chocolate bar that was suitable for general consumption.

Milk chocolate was invented in 1879 by the Swiss Henri Nestlé and Daniel Peter




1900's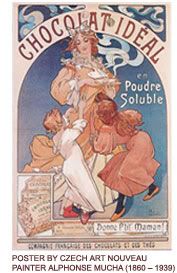 Industrialization



The industrialization of chocolate reduced the production costs and allowed all levels of society to enjoy chocolate. Children rapidly became a great market for chocolate makers. This started a trend of novelties with the 1923 launch of the Milky Way in by the American Frank Mars while his son invented the namesake bars, the Mars bar. At the same time, Milton Hershey, another American chocolate producer vastly expanded his chocolate sales through clever marketing and capitalizing on impulse purchases of chocolate in main street grocery stores. Hershey was called the "Henry Ford" of chocolate because he mass-produced a quality chocolate bar at a price everyone could afford.




Today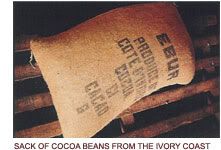 The chocolate industry has grown to a worldwide industry topping $50 Billion in retail sales worldwide and continues to show healthy growth. Recently, there has been an increasing trend towards high quality chocolates such as chocolates with high cocoa content and or chocolates flavored with natural flavors and rich spices.




And now a little chocolate trivia. Did you know????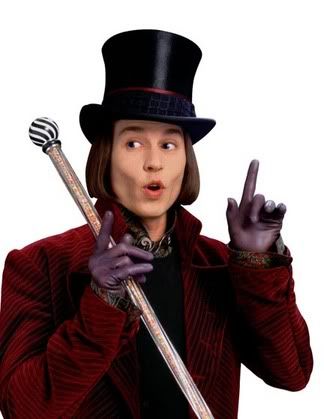 • Chocolate is America's favorite flavor. A recent survey revealed that 52 percent of U.S. adults said they like chocolate best. The second favorite flavor was a tie (at 12 percent each) between berry flavors and vanilla.

• U.S. chocolate manufacturers currently use 40 percent of the almonds produced in the United States and 25 percent of domestic peanuts.

• U.S. chocolate manufacturers use about 3.5 million pounds of whole milk every day to make chocolate.

• Sixty-five percent of American chocolate eaters prefer milk chocolate.

• The melting point of cocoa butter is just below the human body temperature (98.6 degrees) — which is why it literally melts in your mouth.

• The first "chocolate box" was introduced by Richard Cadbury in 1868, when he decorated a candy box with a painting of his young daughter holding a kitten in her arms. Cadbury also invented the first Valentine's Day candy box.

• Older children are significantly more likely to prefer chocolate than younger children (59 percent of 9-11year-olds prefer chocolate vs. 46 percent of 6-8 year-olds), according to an NCA survey.

• Here are some record-winning chocolates, according to the Guinness Book of World Records:
o The largest chocolate bar ever manufactured weighed 5,026 lbs. and was exhibited by Elah-Dufour United Food Companies at Eurochocolate in Turin, Italy in March 2000.

o The largest box of chocolates ever made was a Frango mint chocolates box weighing 3,226 lbs. created by Marshall Field's, Chicago, Illinois, USA on November 14, 2002. The box contained 90,090 individual chocolates.

o On April 4, 1996, the Rotary Club of Piet Retief, KwaZulu-Natal, South Africa, made a chocolate and marshamallow Easter egg which was just over 25-ft high. The egg weighed 8,968 lbs. and was supported by an internal steel frame.

o The Northwest Fudge Factory in Ontario, Canada, created a slab of fudge that weighed 2,002 lbs, making it the record-holding largest slab of fudge. The chocolate-and-vanilla-swirl fudge measured 166 ft. long, 9 in. wide and 3 in. high. The fudge took a total of 86 hours to prepare and 13 individuals to pour it into shape.


• On his fourth voyage to the New World, in 1502,
Christopher Columbus was the first European to taste chocolate.

• Americans eat about 10 pounds of chocolate a year per capita.
The Swiss eat 22 pounds per year.

• In Hershey, Pennsylvania, the streetlights along "Chocolate Avenue"
are in the shape of Hershey Kisses.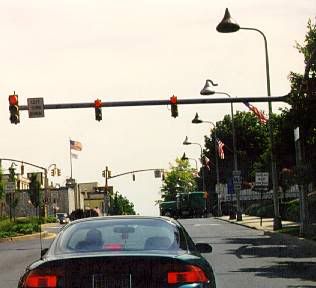 • A 1.5 oz. milk chocolate bar has only 220 calories. A 1.75 oz. serving of potato chips has 230 calories.

• Chocolate in a blue wrapper won't sell in Shanghai or Hong Kong
because the Chinese associate blue with death.

• Casanova, fond of chocolate's divine properties, considered it an elixer of love.

• Queen Victoria was such a devotee that she sent five-hundred-thousand pounds of chocolate to her troops one Christmas.

• Chocolate's scientific name, Theobroma, means food of the gods.

• Montezuma, the last Aztec ruler, personally consumed some fifty "pitchers"of chocolate drink each day and had two thousand "pitchers" prepared for members of his household.

• Chocolate syrup was used to represent blood in the famous 45 second shower scene in Alfred Hitchcock's movie, "Psycho" a scene which took 7 days to shoot.
Sources: http://www.candyusa.org/Classroom/Facts ... =Chocolate!
http://home.earthlink.net/~wallerdesign/trivia.html