The King Charles Cavalier Spaniel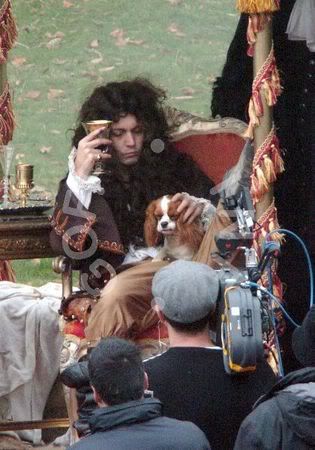 Charles II was deemed the "Merry Monarch." Despite all that he had been through, he was remarkably light-hearted. He had a fondness for the style of France and much of his decorating was modeled after French inspirations. An interesting legacy is the Cavalier King Charles Spaniel, the breed that would be named after the king's fondness for the dogs. The Cavalier is particularly associated with King Charles II after the Restoration, and there is a wealth of contemporary written and pictorial evidence which give an indication of the role they led in the Royal Court. Love of these little dogs appeared to run in the family, as in 1665, Henrietta d'Orleans, the favourite youngest sister of Charles, was painted by Mignard with her red and white Toy Spaniel. The day after Charles returned to England after his exile (25 May 1660), Samuel Pepys records in his diary:'The King was rowed ashore in the admirals barge, while I followed in a smaller boat with Mr Mansell, one of the footmen, and a dog that the King loved'. His courtiers did not always appreciate the King's love of his pets, which went everywhere with him, and a verse from the wit Lord Rochester tells that:
'In all affaires of Church and state
He very zealous is and able
Devout at prayers and sits up late
At the Cabal or Council Table
His very dog at Council Board
Sits grave and wise as any Lord'.
And Pepys also records that the King paid more attention to his dogs than to business at a Privy Council meeting. However, others DID appreciate his love of his spaniels, and Hugh Dalziel writes in 1881, in his book 'British Dogs' that 'The Merry Monarch did many more foolish things than take under his Royal care and favour, and thereby raising to Court, the beautiful toy spaniel which still bears his name'.

Source: http://www.madamebonancieux.com/charles_gen.html