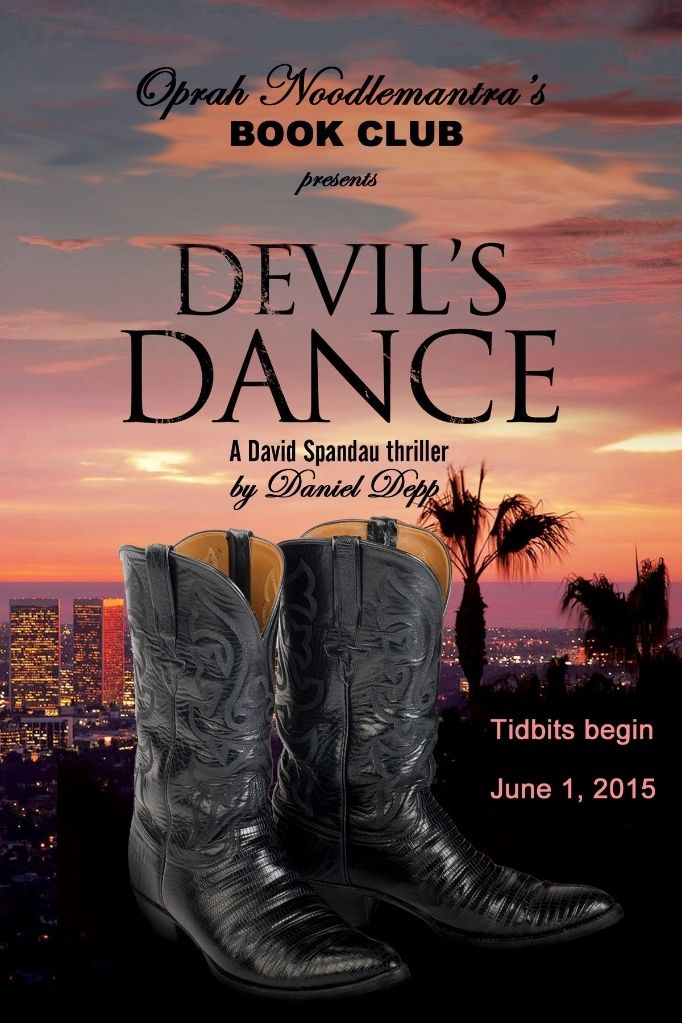 Ex-stuntman turned private investigator, David Spandau is a hard-nosed champion of setting things right with a soft spot for the ladies. His beat is Hollywood's seamier side, where bad things happen to the good and the not-so-good.

If you like your detective cases straight up with of twist of wit, Spandau's your man. As Daniel puts it himself, "The Spandau series is my slightly skewed and ongoing homage to Hammett, Chandler and all the classic noir novels that made me want to write in the first place."

Please join us for #3 in the ongoing noir series by Daniel Depp. It promises to be a captivating read and fun discussion.

For more info on the book, check out Daniel's website:
The book is available online at Amazon.