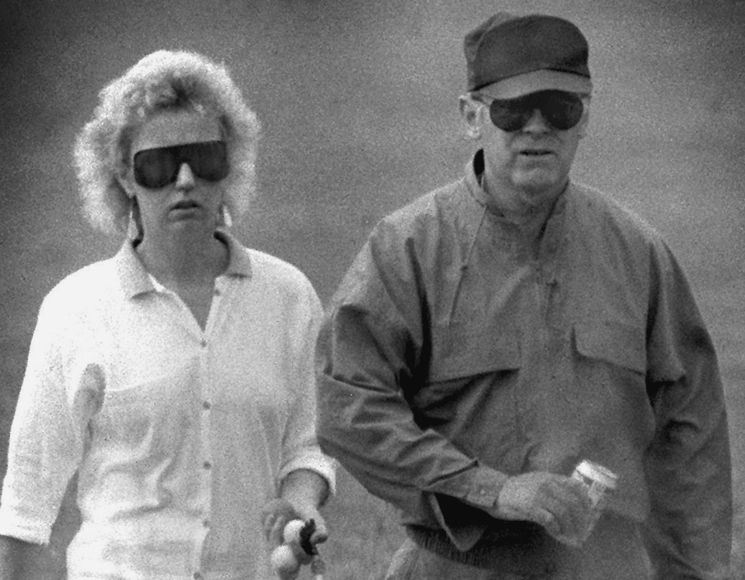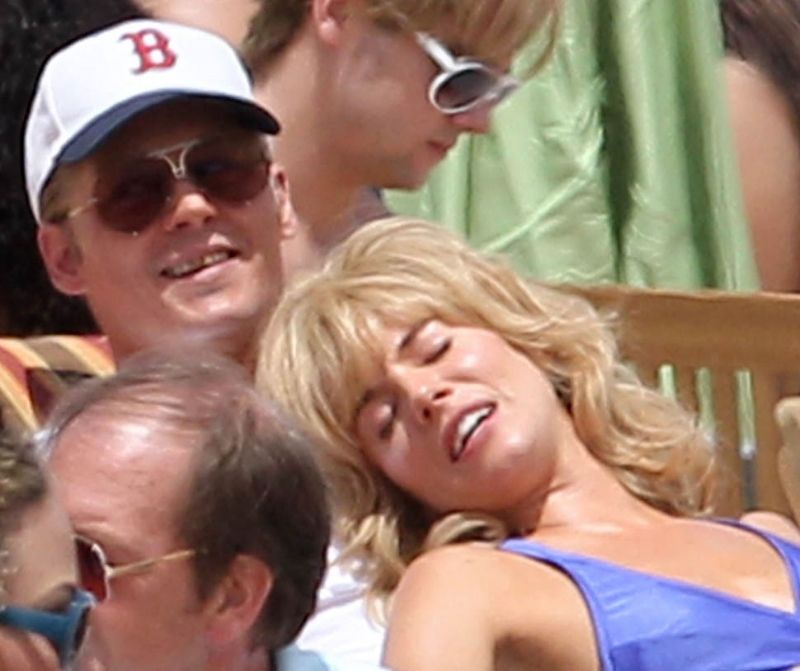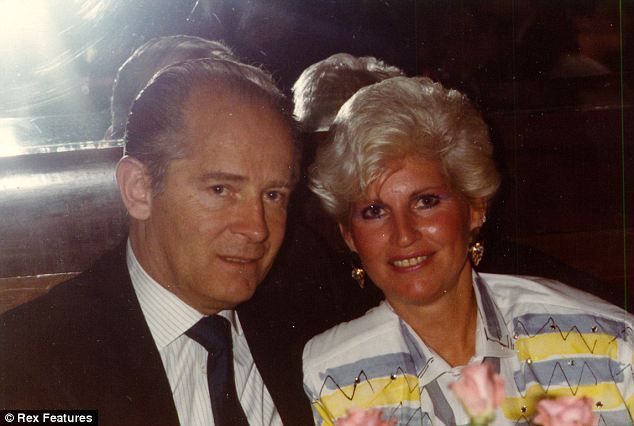 Whitey had two women in his life. We are probably more familiar with Catherine Greig, who spent 16 years on the run with him. But there was also Teresa Stanley, who could be considered his common law wife.

I am going to try to keep their stories separate, but it may be difficult, as it's a tangled web that Whitey wove. He was living a double life with the two of them.




Teresa Stanley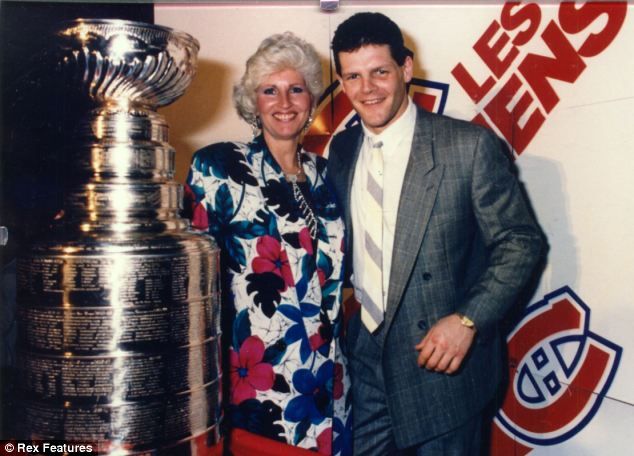 Teresa Stanley and her son-in-law, Chris Nilan


We'll start with Ms. Stanley since he began his affair with her first.

Teresa M. (McDougall) Stanley, also a Southie, began dating Bulger in the fall of 1966. She was a divorcee with four children, ages 3 months to 7 years. She was either 25 or 26 (I get conflicting stories).

They never married, but Stanley said Bulger supported her and her children and raised them as his own, even walking her daughter down the aisle and paying for her wedding. He kept a separate apartment, but had dinner with Stanley and her children most nights at the home he purchased for her on Silver Street on Telegraph Hill in Boston. He spent all holidays with them.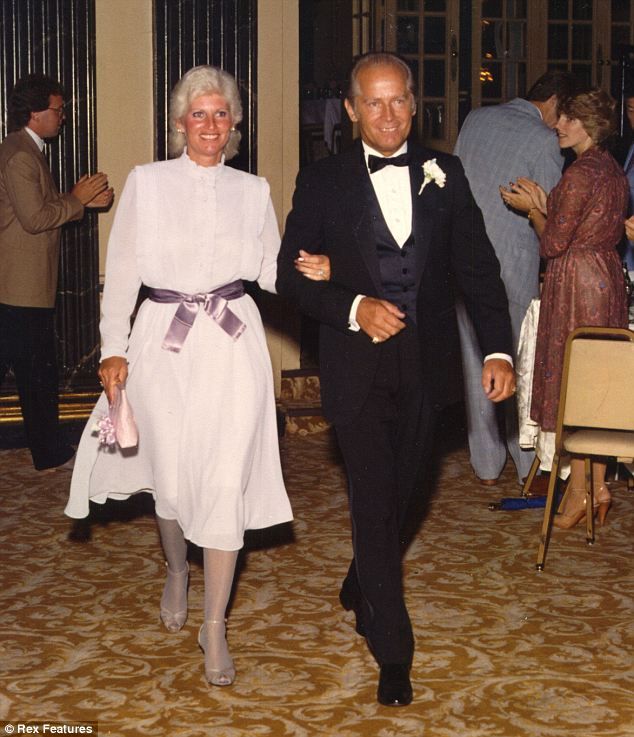 At Teresa's daughter's wedding


Stanley testified that she did not know the extent of his crimes. She suspected he was involved in loan sharking, etc. but didn't take it as far as murder. When she asked questions, he told her to mind her own business. And she chose to turn a blind eye.

From The Daily Beast:
"To me, he was just Jimmy, the man I lived with," she says. "I never thought of him the way other people do."

"There was a strong physical attraction," says Stanley. "He was very handsome. And he was classy, always looked sharp, everything in place. He liked quality. He used to brag about the value of things he owned, a watch or shoes or whatever. And he was smart. He could intimidate people with his intelligence. He used big words, spoke in complete sentences with proper grammar. You couldn't win an argument with Jimmy; he was too smart. When I watched him with other people, he stood out. He was a leader. I thought, gosh, maybe some of that will rub off on me."

Bulger told Stanley, "With me, you will never have to work a day in your life. I will take care of you. I will be a father to your children. I will provide for your every need." In return, Bulger had Stanley learn to cook, "though I never really liked it." He set her up in a home in Southie and made sure she kept it spotless. He turned her into the woman he wanted her to be.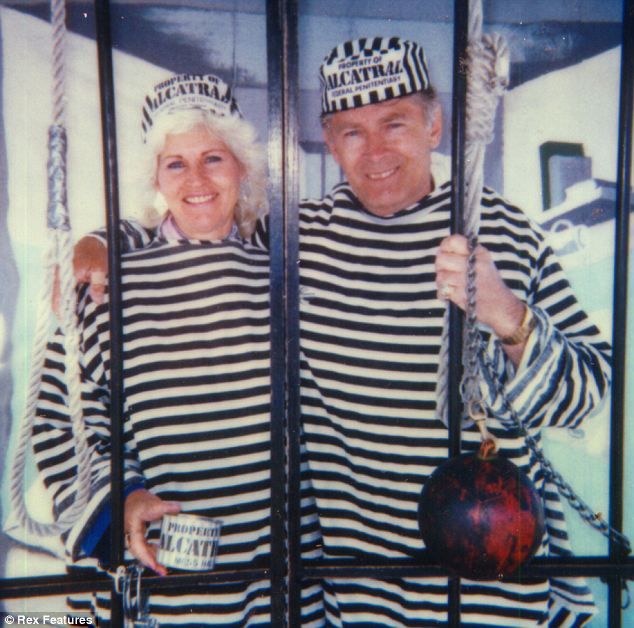 Catherine Greig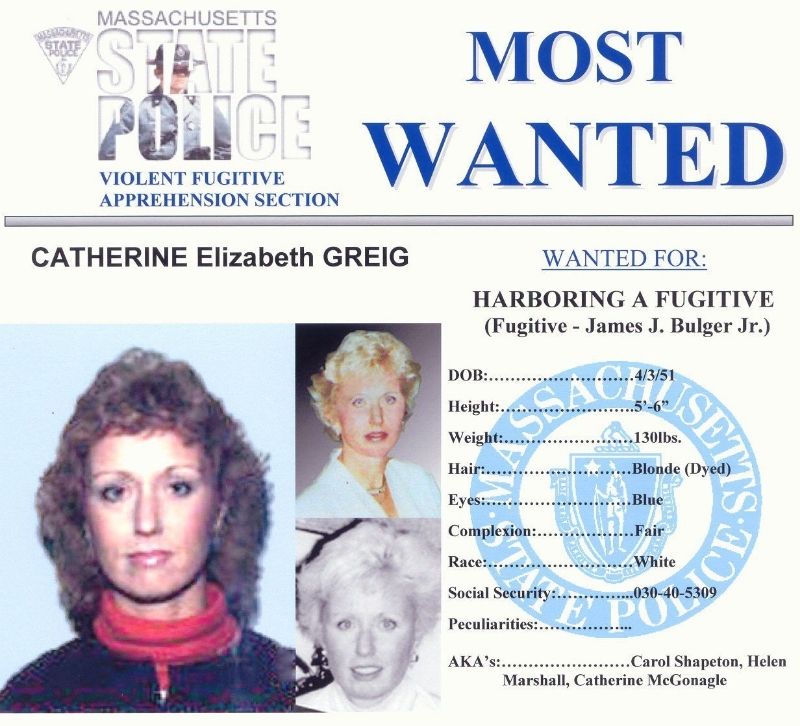 Greig, also a Southie, had a career outside the home, unlike Teresa Stanley, who chose to be a full-time mom. Greig was a dental hygienist.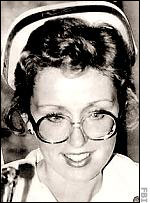 Prior to her affair with Whitey, she was married to a firefighter, Bobby McGonagle, who she married at age 20. Apparently he was caught in a compromising position with her twin sister. He joked to family members that he confused the two. (Boston.com) You'd never guess that from the public persona of sisterly love they have displayed for the media.

Catherine and Bobby split up in 1973. Shortly afterward, at age 24, she began dating Whitey. He bought her furs and set her up in an apartment in Quincy. Then he set her up in a house on Hillcrest Road. Neighbors said that she was friendly and was often seen walking her toy poodles, which she kept well groomed.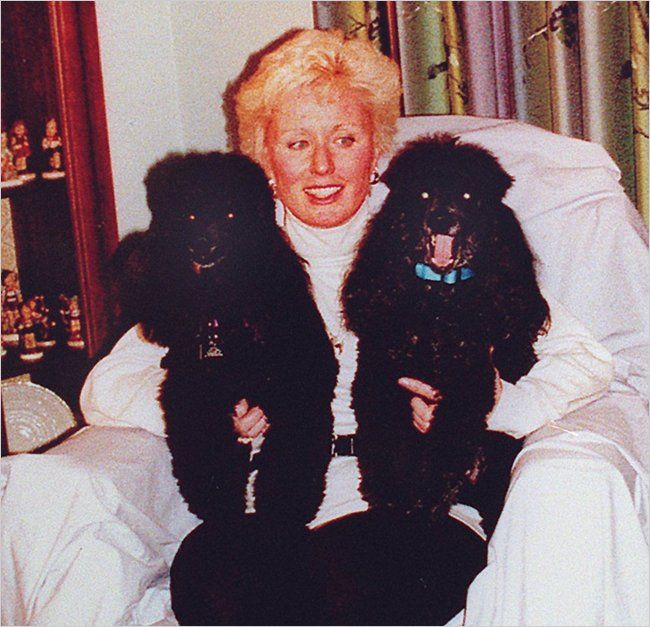 Greig took great care in her personal grooming and appearance.
"She had her teeth cleaned once a month and frequented hair salons, even on the run. In Grand Isle, La., she had her hair dyed (L'Oreal light ash blonde) in a salon that happened to be owned by a police chief's daughter. She also underwent numerous plastic surgeries, including breast implants, a nose job and a facelift, according to the F.B.I."
(New York Times)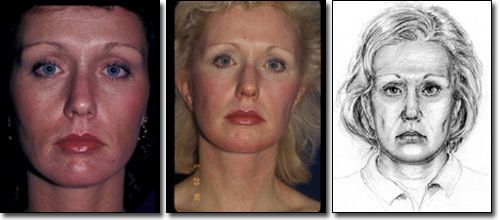 Although Greig was tolerant of Whitey's flings in the early years of their relationship, she later fought constantly with him about Teresa Stanley.




When Teresa met Catherine
"He was leading a double life with me and a double life with the F.B.I," said Stanley after being granted immunity.
(New York Times)

It was the fall of 1994 when Catherine Greig contacted Teresa Stanley, and all hell broke loose. Not from the women, mind you.

From Cullen and Murphy of The Boston Globe:
Greig fought constantly with Whitey over his relationship with Stanley. One night in the fall of 1994, she'd had enough. Greig called Stanley's home looking for Whitey. "He's not here," Stanley said. "I think we have to talk," Greig said. "Something bad is going on." Stanley suddenly felt anxious. She had heard rumors about Whitey's womanizing, but he had convinced her she was his only lover.

Minutes later, Greig pulled up outside in a green Ford Explorer and Stanley climbed in. It was an awkward moment, the first time the two women Whitey had so carefully kept apart for decades had met. Stanley's heart was pounding, but she willed herself to stay calm and dignified. They drove in silence during the 6-mile trip to Greig's home.

Greig led Stanley into the living room, where she took a seat and nervously lighted a cigarette. As Stanley listened in silence, Greig revealed that she had been having an affair with Whitey for nearly 20 years, that she loved him and was devoted to him, and that he supported her financially. She was tired of living a double life and wanted Whitey to choose.

Stanley was thunderstruck. She felt like a fool. Thirty years together and she didn't know?

The two women were still sitting, stewing in discomfort, when a highly agitated Whitey showed up with Kevin Weeks in tow, banging on the door until Greig let him in. Someone who had seen the women drive off together had called him. Both Stanley and Greig had witnessed Whitey like this before — breathing heavily, battling his temper. These were dangerous signs. He was under tremendous pressure already — he had been hearing rumors that a multi-count extortion indictment was being prepared. Now his personal life was imploding, too.

"Let's go," he snapped at Stanley.

"No!" Stanley screamed. She had always been meek and deferential around him. No more. "You've been living with her. . . . This is it!" Whitey started swearing and screaming at Greig as he grabbed Stanley by the arm, trying to force her to leave. Greig was yelling back: "I'm tired of being the second fiddle. You're going to have to choose."

Finally, Whitey succumbed to his rage. "He grabbed Cathy by the neck, whipped her down to the floor, and started choking her," Weeks later recalled. "He lost it. He had both hands on her neck, squeezing her. I thought he was going to kill her." Weeks tugged hard on his boss's arm, dragging him away from Greig and toward the door. Greig struggled to her feet, trying to regain her breath.

Whitey again demanded that Stanley follow him, and this time she complied. In the car, he insisted that he had already ended the affair. "It's over between us, and she's just doing this because I left her for you," he said.

Stanley wasn't buying it. She knew that Greig was telling the truth, and she was devastated. She would never feel the same about Whitey, would never get over his betrayal, which quietly continued. A few days after the blowup, Whitey was back at Greig's door, and Cathy wouldn't or couldn't turn him away.

After the Shock



Stanley remained with Whitey, initially. He whisked her away on a trip to Europe. They went to Dublin, Rome and London.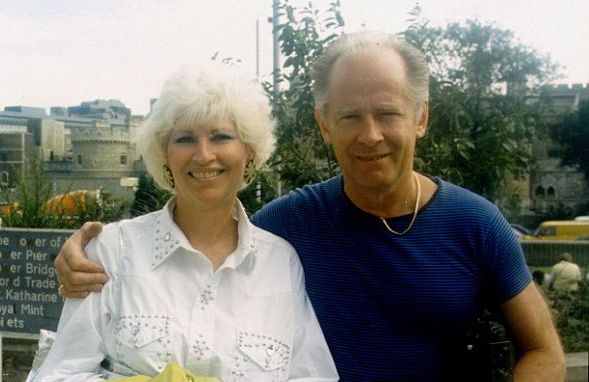 Shortly after they returned, in December 1994, Whitey got a tip from John Connolly that he was about to be indicted on federal racketeering charges. So he was off on the run…..initially with Stanley. They spent Christmas in New York City, New Years in New Orleans and headed to Clearwater, Florida. When there was no news of his indictment in a few weeks, he decided to head home. They were on the highway in Connecticut when news came over the radio that Flemmi had been arrested and there was a warrant out for his arrest. He turned the car around and headed towards New York.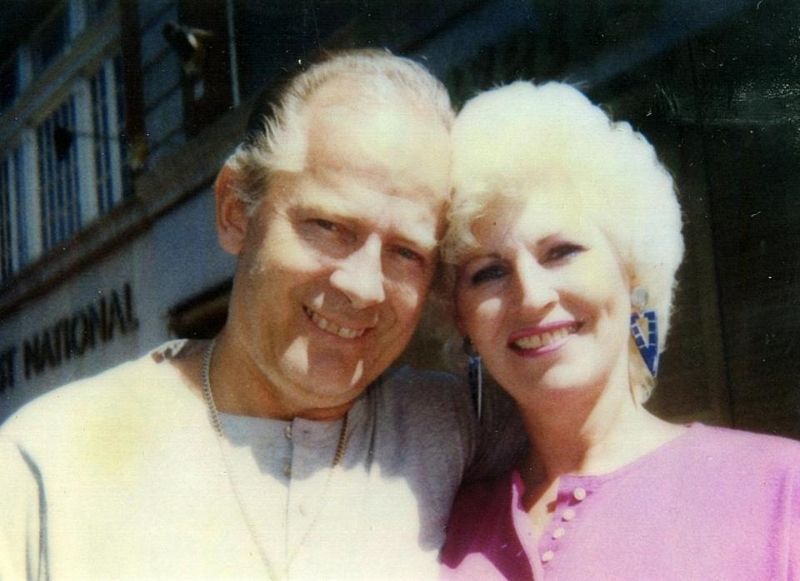 Teresa was apparently in the dark as to any of this. She was led to believe by Whitey that they were just on an extended vacation. But at some point she got tired of it all, missed her kids and asked him to take her home. This was February 1995.

Whitey didn't fight it. He headed back to Boston and dropped her off in the parking lot of a Chili's Restaurant in a suburb south of Boston. Luckily for her, it was less than a mile to her daughter's house. He said, "See ya," and she responded, "See ya." That was the last she would see of Whitey. (Globe)

He proceeded to drive to Quincy to pick up Greig and thus began his life on the lam.




Teresa Stanley Post Whitey



Teresa Stanley, at age 54, had to begin a new life without Whitey. Stanley, who had been a stay at home mom for years and had no pension, took on a job working as a banquet waitress at the Boston Convention and Exhibition Center, and tried to keep a low profile.

She passed away August 16, 2012 (before Whitey went to trial). Stanley died of lung cancer at age 71.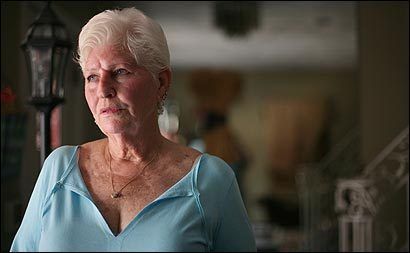 Teresa Stanley was more than just Whitey's girlfriend of 30 years. She was remembered as a woman devoted to her family. "Her ability to support her family unconditionally stands out to me," said her granddaughter, Colleen Nilan. (Boston Globe)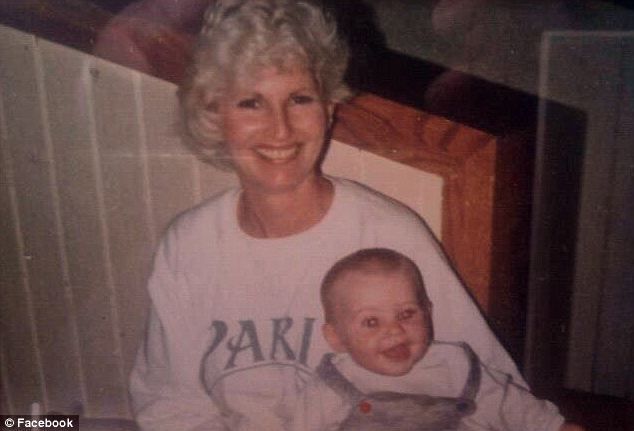 Catherine Greig's Fate



In March 2012, Greig pleaded guilty to three charges: conspiracy to harbor a fugitive, conspiracy to commit identity fraud, and identity fraud. She faced a maximum of five years behind bars for each charge and a $250,000 fine.

However, federal probation officials originally calculated that she should face 27 to 33 months under sentencing guidelines. Her lawyer said this amount of time accurately represented "her personal history.'' He asked for 27 months.

But federal prosecutors argued for a 10-year sentence, with relatives of Whitey's victims wanting her to serve the full 15 years.

On June 12, 2012, Catherine Greig, at age 61, was sentenced to 8 years in prison. The prosecution's arguments were that she was a key actor in a conspiracy which allowed Whitey to evade capture for 16 years -- that she, by choice chose to help a man who had been accused of vicious crimes.

Greig's attorney appealed, but the 8 year sentence was upheld a year later in May 2013. Whitey was furious that she got a stiffer sentence than those who snitched on him.





Sources:



Boeri, David. (August 21, 2012) "Bulger's Late Girlfriend Had Secrets To Share With The FBI" 90.9wbur.


Murphy, Shelley. (August 18, 2012) "Teresa Stanley, Bulger's other longtime mate, dead at 71" The Boston Globe.

Cullen, Kevin and Murphy, Shelley. (February 24, 2013) "James 'Whitey' Bulger & Catherine Greig's story" The Boston Globe.


Valencia, Milton J. (August 21, 2012) "Mourners remember Whitey Bulger's former girlfriend Teresa Stanley as a woman who put family first" The Boston Globe


English, T.J. (June 11, 2012) "Whitey Bulger's Women: Inside the Terror and Glamour of His Ex-Girlfriends" The Daily Beast.


Seelye, Katharine. (June 25, 2011)
"A Gangster's Gal Was Loyal to the End of Life on the Run" The New York Times.


Valencia, Milton J., Murphy, Shelley and Finucane, Martin. (June 12, 2012) "Catherine Greig, girlfriend of notorious Boston gangster James 'Whitey Bulger,' sentenced to 8 years" The Boston Globe.


Associated Press. (May 17, 2013) 'Longtime girlfriend of "Whitey" Bulger has 8-year sentence upheld'


Gorman, Ryan. (September 2, 2013) "Whitey Bulger is furious his girlfriend is serving MORE jail time than killers who snitched on him" Mail Online.