Noodlemantras, we have an announcement.
We are excited to announce our next book selection.....
Just Kids by Patti Smith.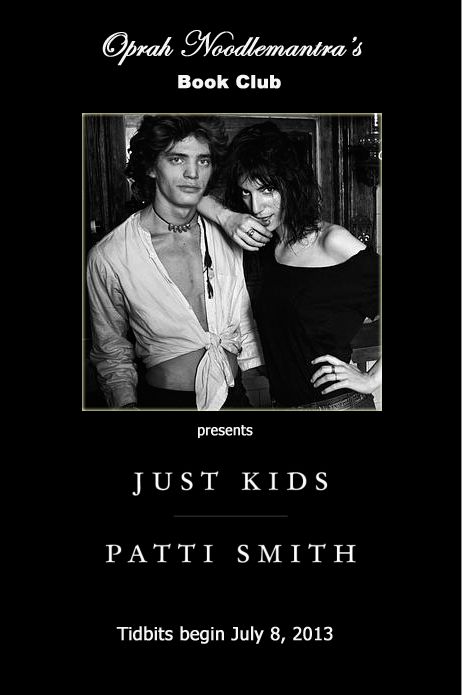 Why this book? Because Patti is part of the Depp Family – a close friend to Johnny. Also she captures a time, place and people – artists, writers, musicians – that was formative in terms of art and music history.
So join us as we wander the streets of lower Manhattan , crowd into CBGBs and camp out at the Chelsea Hotel. Come, spend your summer in the city with us. It will be hot, humid, and heavy.
Tidbits begin July 8. Discussion to follow roughly a month later.
Hoping you'll join us.