Today we begin the first in a series of tidbits on Dark Shadows. And of course, we will start with Kathryn…..
KATHRN LEIGH SCOTT


Kathryn L. Scott on Facebook
@Dark_Passages on Twitter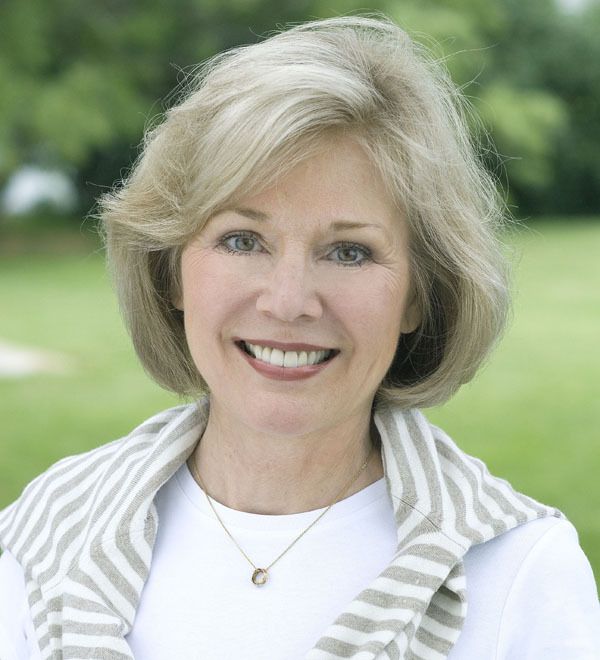 Kathryn Leigh Scott is not just an actress, but a writer and publisher.

Kathryn Leigh Scott was born Kathryn Kringstad on January 29, 1945 in Robbinsdale, MN. She grew up on a farm there with her two brothers. It was a very idyllic existence, with hills for sledding and woods for tree forts. Every summer their family would have a big corn roast for friends and neighbors, during which she and others there built a stage out of cabbage crates and put on plays. These plays helped ignite the spark for her future as an actress.

Her drama and writing career began when she was around 7. She wrote a play for her 2nd grade class. She cast herself as Martha Washington and the little boy she had a crush on as George Washington. Kathryn says that Martha's role was bigger and better than George's.

At 15 she worked on the school newspaper. One of her assignments was to interview Carl Sandberg, when he was in town. This article earned her a state high school journalism award. Having also been in plays at the high school, she also won a state acting award that same year.

Kathryn received a scholarship to attend the American Academy of Dramatic Arts in New York City. While attending the college she worked as a Playboy Bunny. Toward the end of her senior year at AADA she was cast in The Contrast. Worthington Miner directed it for the opening season of the new Eugene O'Neil Festival in Waterford, Connecticut. Miner's son, Peter, attended a rehearsal. Peter Miner was also a producer with ABC and Dan Curtis Productions. Thus she was discovered and offered the role of Maggie Evans in Dark Shadows. When Kathryn called her mom to tell her the good news, her mom responded with: "Now listen young lady, you never know how long these shows will last so you better keep your Bunny job." Kathryn kept her job another month until a couple of customers recognized her from the show and wondered why she was working as a Playboy Bunny.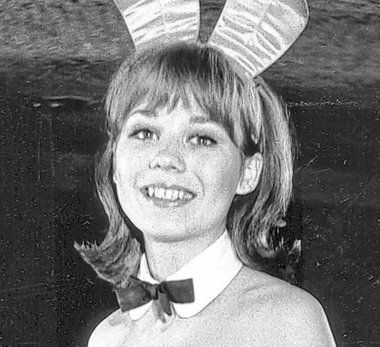 Kathryn was a major lead in Dark Shadows from its beginning until three months before it was canceled. She played four roles while on the series: Maggie Evans, Josette du Pres, Lady Kitty Hampshire and Rachel Drummond.

While on the show, she also did some off-off-Broadway productions, summer stock and commercials.

Kathryn's acting career did not end with Dark Shadows. She went on to play parts in feature films such as The Great Gatsby, Providence, Brannigan, The Greek Tycoon, Assassination and 187.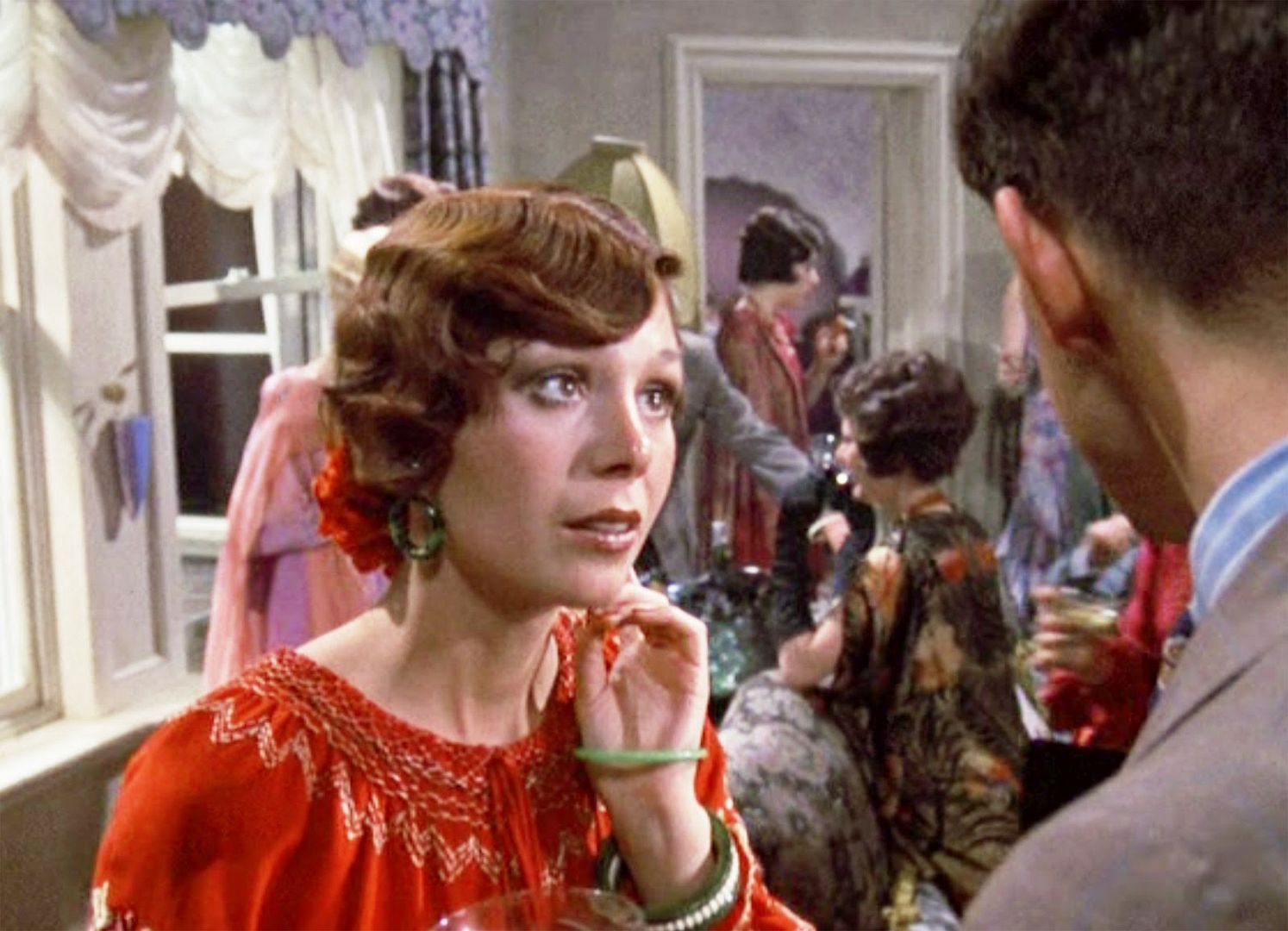 Kathryn as Catherine (Myrtle's sister) in The Great Gatsby


She acted in the following TV Movies: Voice of the Heart, Murrow, The Last Days of Patton and Chandlertown. She co-starred in several pilot episodes such as Police Squad, Paradise, The Professionals, The Chinese Typewriter and Big Shamus, Little Shamus, in which she was a series regular with Brian Dennehy. She appeared in the season finale of Huff for Showtime and Parasomnia. She guest-starred in a number of TV shows including: Matlock, Star Trek: The Next Generation, Magnum, P.I., 21 Jump Street, Dallas, Dynasty, Knotts Landing, Baretta, Cagney & Lacey, Little House on the Prairie, The Incredible Hulk, Hawaii Five-O, Return of the Saint and others.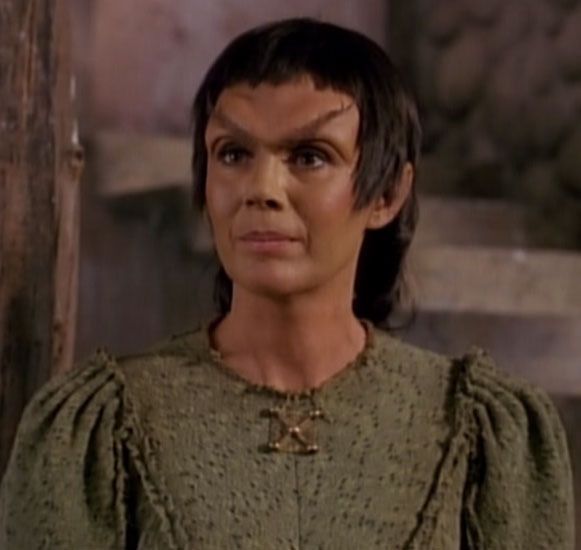 Star Trek: Next Generation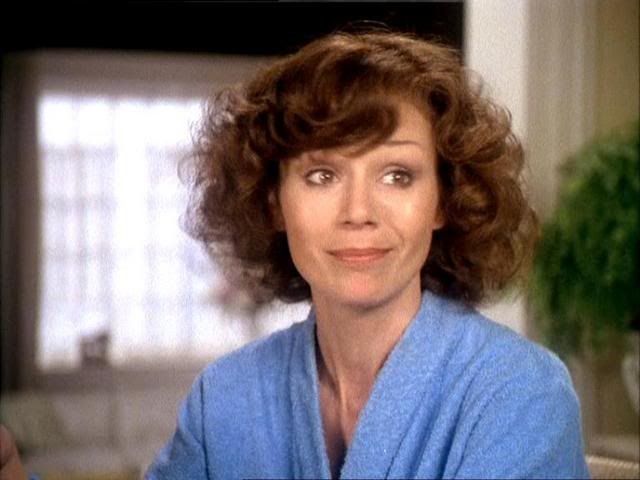 Return of the Saint

I'm not sure if this is from The Chinese Typewriter or Magnum, P.I. (both of which starred Tom Selleck):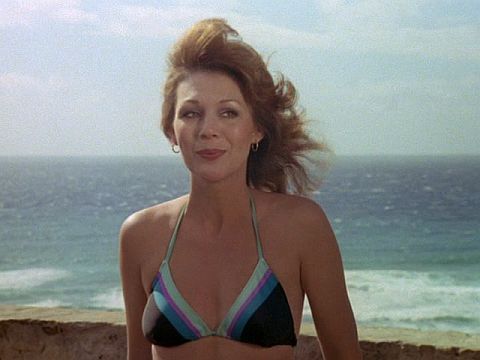 She also had a lengthy run with James Stewart in Harvey in London's West End.

For more photos from her various appearances se the following:



While continuing her acting career, Kathryn founded Pomegranate Press, Ltd. in 1985, in order to publish books about the entertainment industry – over 50 non-fiction titles. These books have taken the shape of biographies, guidebooks, textbooks, humor, coffee table art books. Of note are Coya Come Home by Gretchen Beito, the biography of former Minnesota congresswoman Coya Knutson (which was optioned for a TV movie), Charlie's Angels Casebook and Hollywood at your Feet: The Story of Hollywood's Chinese Theatre by Stacey Endres and Robert Cushman (which she co-produced as an AMC documentary), Michael Landon: Life, Love & Laughter, Following the Comedy Trail, Hollywood Goes on Location and Word of Mouth by Susan Blu.

Kathryn's non-fiction titles include: Lobby Cards: The Classic Films (which earned the Benjamin Franklin Award for Best Coffee Table Book) and Lobby Cards: The Classic Comedies, both of which were published in the UK by Bloomsbury.

Most notable might be The Bunny Years (2011), which is the 25-year history of Playboy Clubs told through the bunnies who worked there. It was optioned by Disney for a feature film. She also co-produced a two-hour special for the A&E Network, and a one-hour documentary for BBC-1 and Canadian TV, based on the book.

But of course, she is known for her Dark Shadows series coinciding with various anniversaries of the show, such as My Scrapbook: Memories of Dark Shadows (which launched Pomegranate Press), The Dark Shadows Companion, The Dark Shadows Almanac, Dark Shadows Movie Book and, of course, Dark Shadows: Return to Collinwood. Combined sales of My Scrapbook: Memories of Dark Shadows and The Dark Shadows Companion: 25th Anniversary Collection (hardcover, trade, audio CD) exceeded 55,000 copies. She also did an audio drama series of Dark Shadows dramatic readings (not under Pomegranate Press).

Kathryn's first work of fiction is Dark Passages (August 2011), which tells the story of a vampire, a witch and unrequited love. Kathryn says of her novel in an interview with Rod Labbe, "I took a time and place I remember well and asked myself, what if? I hope all my Dark Shadows and Bunny fans get a kick out of my wild imaginings."

In 2009, Opera News published an article by Kathryn, "The Star and the Stalker." Real to Reel, a Canadian-based production company, is now doing a feature documentary based on this article.

Kathryn was married to Geoff Miller. He was founding editor and later publisher of Los Angeles Magazine for over 30 years. Geoff and Kathryn founded Prelude Productions to develop and produce television documentaries and other film projects based on books published by Pomegranate Press. Geoff Miller passed away on April 16, 2011.





MAGGIE EVANS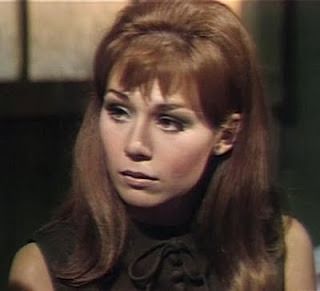 Maggie was a waitress who lived in a seaside cottage with her widowed father Sam Evans (Mark Allen, later played by David Ford), an artist. Her mother had died when Maggie was a little girl, but a portrait of her that Sam had painted was kept around the house for at least ten years. In 1957, Sam's friend Burke Devlin went to prison for manslaughter and Maggie noticed a change in her father. He became moody, self-loathing, and started drinking a lot and painting less. Shortly after the trial, Sam had sold a number of his paintings for $15,000. The money did nothing to improve Sam's mood and he wound up blowing it all very fast, forcing Maggie to get a job as a waitress at the Collinsport Inn. Burke's return to Collinsport in 1966 and a long time feud with the Collins family was a great source of stress for her father, and thus a constant worry for Maggie.

Maggie, who started out as a blonde, was initially acerbic, greeting newcomer Victoria Winters (Alexandra Moltke) with, "You're a jerk," (Maggie was irritated that Vicki was working for the Collins family), but quickly showed herself to be a good, decent person. After several months, Maggie began dating Joe Haskell (Joel Crothers), who had recently ended a relationship with Carolyn Stoddard (Nancy Barrett).

Click on this to see the Blonde Maggie

Maggie's life changed forever when she was bitten by vampire Barnabas Collins (Jonathan Frid), who saw her as the image of his long lost love, Josette DuPres. As a result of her loss of blood, Collinsport physician, Dr. Woodard (Robert Gerringer) requested a blood transfusion to save her life. Later she was kidnapped by Barnabas Collins, who tried to brainwash her into believing herself to be Josette. After attempting unsuccessfully to destroy Barnabas Collins, Maggie was recaptured and locked in a secret room. There she discovered a little girl playing with a ball and singing London Bridge. She learned this was the ghost of Sarah Collins (Sharon Smyth), and they became friends; Sarah later helped Maggie to escape.

After her escape, Dr. Woodard sent her to Windcliffe Sanitarium, because she had lost her memory. There she was put into the care of Dr. Julia Hoffman(Grayson Hall). Doctors Woodard and Hoffman, together with Sam Evans and Joe Haskell, agreed to inform everyone in Collinsport that Maggie was dead, so that her mysterious captor would not seek her again. Dr. Hoffman soon learned that Maggie's disappearance involved the Collins family, and secretly brought her patient to the estate in an effort to regain her memory. While doctor and patient were walking through the Collins family cemetery, Maggie was seen by Victoria Winters (Alexandra Moltke) who believed her to be the ghost of Josette.

Maggie escaped Wyndcliffe with the help of Sarah's ghost. The first place she turned up was The Blue Whale Pub. There, upon seeing Victoria Winters, Burke Devlin, and Barnabas Collins together, she collapsed. Maggie remembered large fragments of her missing time, including the little girl Sarah. Barnabas Collins, fearing exposure, convinced his friend Dr. Hoffman to erase through hypnosis Maggie's memory of what he'd done to her. To Maggie, everything seemed fine after this. She was overjoyed to be reunited with her father and Joe.

Maggie's memories returned fleetingly in a subsequent storyline in which her father died at the hands of man-made monster Adam. But the character was mostly sidelined, aside from a brief romance with warlock Nicholas Blair, who tried to sell Maggie's soul to Diabolos. Nicholas used Angelique, who was then a vampire, to lure Joe away from Maggie by making Maggie her slave. Joe was later institutionalized at Windcliff after his cousin Chris Jennings turned into a werewolf and attacked him. Following the departure of Victoria Winters from the series, Maggie moved into Collinwood as the new governess.

As governess to young David Collins and Amy Jennings, Maggie was terrorized by the ghost of Quentin Collins. Quentin drove everyone from the house, but Maggie fought valiantly for a possessed David. David died from the strain, and Barnabas journeyed to 1897 to rewrite history and make sure Quentin never haunted Collinwood.

When Barnabas returned, he was being controlled by the Leviathans, evil creatures plotting to take over the world. He gave a box to a local couple named Phillip and Megan Todd, and the "box" morphed into the form of a human baby. Within a very short span of time, the baby grew to adolescence and befriended, then began intimidating, David and Amy. Maggie became aware of these schemes and tried to help fight them as best she could. Later in the storyline, Angelique used her witchcraft to make Maggie fall in love with the human version of Quentin (after Barnabas changed history, Quentin went on to become immortal and came to live at Collinwood in 1969).

Barnabas ventured into the parallel time room in Collinwood's East Wing, in hopes life might be different for him in this alternative timeline. In this timeline, Maggie and her (never seen on camera) sister had grown up in the village, but moved away with their father at a young age. Maggie returned as the bride of Quentin Collins. Quentin had had a stormy relationship with his first wife, Angelique, who had died 6 months earlier. Their son, Daniel, was hostile towards Maggie, although she eventually won him over. Everyone treated her with one level of disdain or another, except Quentin's cousin Elizabeth (Joan Bennett). The person who hated Maggie the most was Angelique's devoted maid, Hoffman, who did her best to sabotage Maggie and let her know she would never compare to "the first Mrs. Collins." Quentin's temper and mood swings frightened Maggie, and when she saw him with a woman who looked just like Angelique, she fled town to be with her sister in New York City. The actress was written out of the current storyline for a month to enable Kathryn Leigh Scott to film House of Dark Shadows.

The woman was actually Angelique's twin sister, Alexis, a good-hearted person. Unfortunately for the Collins family, when Alexis went to see her sister's body, Angelique absorbed her life force and took her place. She wanted to ruin Maggie and Quentin for good, and thus used her powers to bring Quentin to the point of death. Maggie returned to Collinwood and when Quentin quickly returned to good health, they reconciled. "Alexis" befriended Maggie, secretly pitting Maggie and Quentin against each other and convincing each that the other was practicing witchcraft. When insane John Yaeger became obsessed with Maggie, "Alexis" helped him kidnap Maggie. Maggie was saved by Barnabas, and eventually, "Alexis" was exposed and she died after running out of life force. Maggie and Quentin (who had been on the run after "Alexis" framed him for the murder of Bruno Hess) reconciled permanently.

When Barnabas returned from parallel time, Maggie and Quentin had recovered from their infatuation with each other. During the subsequent haunting of Collinwood by Gerard Stiles in 1970, Maggie was unaware of most of what was going on because, after a date with astrologist Sebastian Shaw, his jealous business partner, Roxanne Drew (secretly a vampire), bit Maggie. Sebastian drove Maggie to Windcliff, her final exit from the show.

In the 1991 TV series revival, Maggie, played by Ely Pouget, still worked at the Blue Whale, but was now having an affair with Roger Collins (Roy Thinnes). She also had psychic powers.

[youtube]2MR9hhk1DVA[/youtube]





JOSETTE DU PRES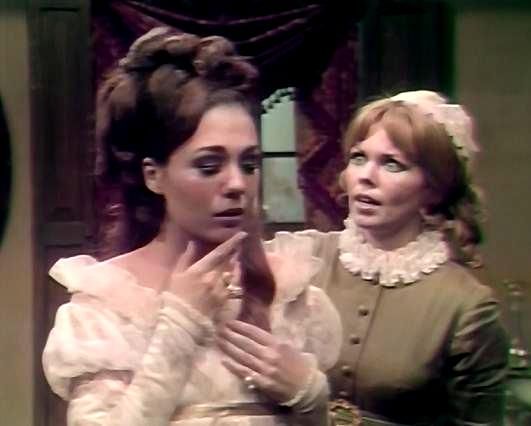 Born in 1774 in France, her widowed father was Andre du Pres (David Ford) a wealthy sugarcane planter on the Caribbean island of Martinique. Raised by her father and her paternal aunt, the Countess Natalie du Pres (Grayson Hall), the lovely and sympathetic Josette came to Collinsport, Maine in 1795 to marry Barnabas Collins(Jonathan Frid).

Though Barnabas had become engaged to Josette following an earlier visit to Martinique, he had there enjoyed a brief dalliance with his fiancée's personal maid, Angélique Bouchard (Lara Parker), who was secretly a witch. When Angélique arrived in Collinsport, she immediately invited Barnabas to rekindle their relationship. However, Barnabas rejected her, declaring that he had always loved Josette but had been unsure of Josette's love for him in Martinique.

Furious with jealousy, Angélique first tried to kill Barnabas and then hexed Josette, so that she fell in love with Barnabas's young uncle, Jeremiah Collins (Anthony George), and he with her. Jeremiah and Josette eloped and were married; this incited Jeremiah and Barnabas to a duel, ending in Jeremiah's death. Still under the witch's spell, Josette disavowed her previous love for Barnabas, exclaiming that she would always love Jeremiah.

Through a series of machinations, Angelique tricked the broken-hearted Barnabas into marrying her. But once he discovered his new wife was a witch, Barnabas shot Angélique, planning to reunite with a now more receptive Josette. Believing herself to be dying, the witch cursed Barnabas, he died shortly after and rose as a vampire, and subsequently strangled Angélique.

Grief-stricken, Josette readied herself to leave Collinsport with Natalie. Once bitten by Barnabas, Josette prepared to become his bride, though she clearly did not understand that Barnabas was now a vampire. Angélique caused Josette to have grotesque visions of herself as a vampire. Realizing at last what Barnabas was asking of her, and horrified and disconsolate, Josette met her death by a fall off the precipice at Widow's Hill.

Barnabas Collins summoned the fetch of his lost love to his side not long after her death. But the now disfigured dead Josette begged him to be allowed to return to her grave. Horrified, the vampire allowed her to go to her rest. But the spirit of Josette was not yet at peace. Over the years, she was said to haunt the Old House. Often, her ghost was said to warn Collins family members of impending death or other misfortune. During the early days of the series, the ghost of Josette, dressed in white, sometimes appeared to young David Collins (David Henesy).

In a later storyline, the ghost of Quentin Collins (David Selby) killed David and drove the Collins family out of their mansion. Barnabas traveled back in time to 1897 to prevent these events by changing history. During this storyline, he falls in love with Lady Kitty Hampshire, who resembles Josette. When Barnabas learned that Lady Kitty actually is Josette, they are transported back in time to the night Josette died. Barnabas managed to prevent Josette from jumping off of Widow's Hill. Unfortunately, Barnabas was soon captured by the Leviathans. Josette became disconsolate at Barnabas' disappearance and committed suicide by drinking poison.

Josette re-appeared in the 1840 parallel time storyline. In this alternate reality, Barnabas never became a vampire and married Josette. Barnabas had died but Josette was still alive as an elderly widow. Her son Bramwell was the protagonist dealing with a curse placed upon the family by their ancestor Brutus Collins. Josette also had an illegitimate child by Barnabas' cousin Morgan Collins named Melanie. Justin offered to divorce his wife, Flora Collins (Joan Bennett), but Josette insisted he remain married and gave Melanie to Justin and Flora to raise as a foundling. Flora was unaware of Melanie's parentage until 1840, although Justin's sister, Julia Collins (Grayson Hall) learned years earlier.




RACHEL DRUMMOND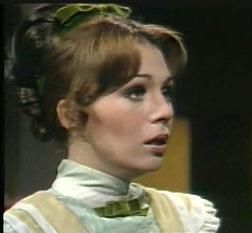 Rachel was a governess during the first half of the 1897 storyline. Barnabas recognized her resemblance to Josette. She was shot and killed by Judith Collins.




KITTY SOAMES

(aka Lady Kitty Hampshire)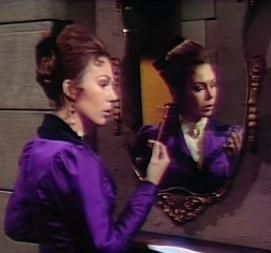 As mentioned above, Kitty was the reincarnation of Josette Du Pres during the second-half of the 1897 storyline. Kitty frequently suffered from episodes of confusion, when she answered to Josette's name and not her own. Eventually, Kitty disappeared into Josette's portrait.




Sources:



explayboybunnies.com
Hollywood Reporter
IMDb
kathrynleighscott.com
Wikipedia
Dark Shadows Wikia