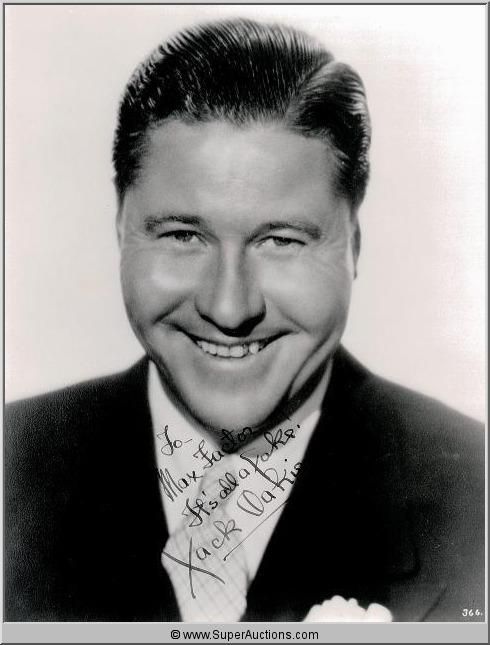 Jack Oakie was a delightfully brash character actor of the 1930s and 40s, famed for his double-takes and gleeful song-and-dance style. Oakie seemed to turn up in every other film in the 1930s and 40s, usually as the best pal of the leading man.

Oakie was born as Lewis Delaney Offield in Sedalia, Missouri. He grew up in Muskogee, Oklahoma, the source of his "Oakie" nickname. His adopted first name, Jack, was the name of the first character he played on stage.

Oakie worked as a runner on Wall Street and narrowly escaped being killed in the Wall Street bombing of September 16, 1920. While in New York, he also started appearing in amateur theatre as a mimic and a comedian, finally making his professional debut on Broadway in 1923 as a chorus boy in a production of Little Nellie Kelly by George M. Cohan.

He worked in various musicals and comedies on Broadway from 1923 to 1927, when he moved to Hollywood to work in movies at the end of the silent film era. Oakie appeared in five silent films during 1927 and 1928. As the age of the "talkies" began, he signed with Paramount Pictures, making his first talking film, The Dummy, in 1929.

When his contract with Paramount ended in 1934, Oakie decided to freelance. He was remarkably successful, appearing in 87 films, most made in the 1930s and 1940s. In the film Too Much Harmony (1933), the part of Oakie's on-screen mother was played by his real mother Mary Evelyn Offield. During the 1930s he was known as "The World's Oldest Freshman", as a result of appearing in numerous films with a collegiate theme. He was also known for refusing to wear screen make-up of any kind, and the frequent use of double-take in his comedy. Oakie was quoted as saying of his studio career:

"The pictures I made were called the bread and butter pictures of the studio. They cost nothing and made millions, and supported the prestige productions that cost millions and made nothing."


Jack was an inveterate socializer. He kept his dressing room door open, inviting all comers in for a drink or a joke between takes. This resulted in lifelong friendships with such co-workers as Clara Bow, Lucille Ball, Joseph Mankiewicz, and Bing Crosby. He had his own WABC radio show from 1936-38, hosting such stars as Judy Garland, Benny Goodman, Eddie Cantor and Alice Faye.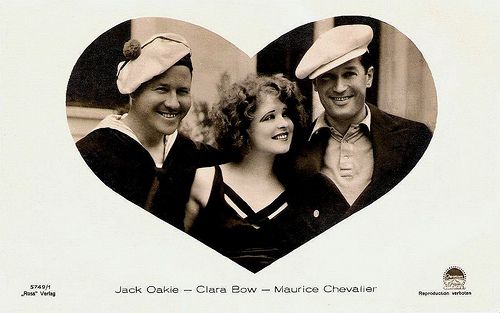 His parody of Mussolini in Chaplin's "The Great Dictator" (1940) landed him an Oscar nomination as Best Supporting Actor. Extremely wealthy, Oakie retired in the late 40s, making only occasional cameo appearances.


[youtube]Yg-3AdzjhYI[/youtube]


Oakie was married twice. His first marriage to Venita Varden in 1936 ended in 1938 when Venita got an interlocutory decree of divorce. They reconciled, but ultimately got permanently divorced in 1944. She died in 1948 in the crash of United Airlines Flight 624 at Mount Carmel, Pennsylvania.

Oakie's second marriage was to actress Victoria Horne in 1950. Jack and Victoria lived their entire married life at "Oakridge", their 11-acre estate at 18650 Devonshire Street (just west of Reseda Boulevard) in Northridge, a suburb Los Angeles. They acquired the former "Marwyck" estate of actress Barbara Stanwyck in 1950. Stanwyck commissioned the original residence designed by Paul Williams. Oakie planted a citrus orchard and bred Afghan Hounds, at one time having up to 100 dogs on the property.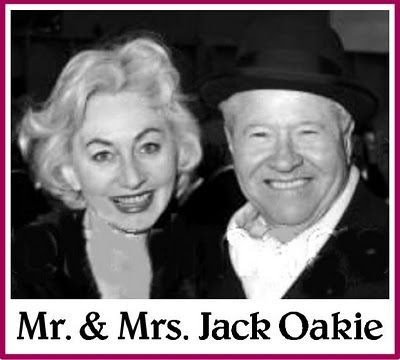 Victoria Oakie continued to live there after her husband's death in 1978 and bequeathed the estate to the University of Southern California, who sold it to developers. After two failed attempts to develop the property, Oakridge was acquired by the City of Los Angeles in 2010. Oakridge is considered to be one of the last remnants of the large Northridge equestrian estates, famed for former thoroughbred breeding. The city plans to use the property as a park and community event center. The Paul Williams house and the grounds are Los Angeles Historic-Cultural Monument #484.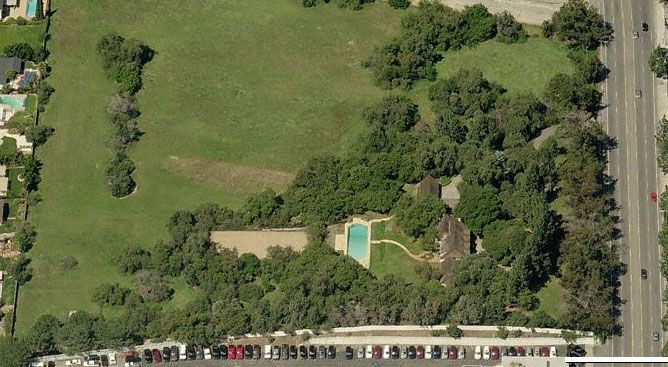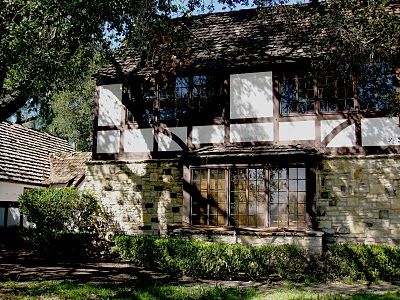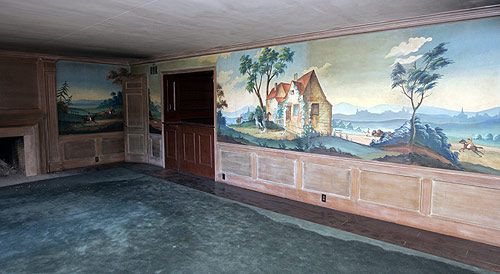 Here is a link to an informational website and interesting video about Oakridge:



Jack Oakie's sudden death from an aortic aneurysm on January 23, 1978, came as a great shock to his family and friends. He'd been in great spirits and apparently great health right to the end, socializing and giving interviews. More than 300 people attended his funeral, the eulogy given by Charles "Buddy" Rogers. His remains are at Forest Lawn Cemetry in Glendale, CA. His autobiography, Jack Oakie's Double Takes, was published posthumously in 1980.

Filmography:

1. Lover Come Back (1961) as J. Paxton Miller .
2. The Rat Race (1960) as Mac Macreavy .
3. The Wonderful Country (1959) as Travis Hight .
4. Around the World in 80 Days (1956) as Captain, S.S. Henrietta .
5. Tomahawk (1951) as Sol Beckworth .
6. Last of the Buccaneers (1950) as Sergeant Dominick .
7. Thieves' Highway (1949) as Slob .
8. Northwest Stampede (1948) as Mike Kirby .
9. When My Baby Smiles at Me (1948) as Bozo Evans .
10. She Wrote the Book (1946) as Jerry Marlowe .
11. On Stage Everybody (1945) as Tim Sullivan .
12. That's the Spirit (1945) as Steve ["Slim" Gogarty] .
13. It Happened Tomorrow (1944) as Oscar Cigolini .
14. The Merry Monahans (1944) as Pete Monahan .
15. Sweet and Low-Down (1944) as Popsy .
16. Bowery to Broadway (1944) as Michael O'Rourke .
17. Wintertime (1943) as Skip Hutton .
18. Hello Frisco, Hello (1943) as Dan Daley .
19. Something to Shout About (1943) as Larry Martin .
20. Iceland (1942) as Slip Riggs .
21. Song of the Islands (1942) as Rusty Smith .
22. Little Men (1941) as Willie [the Fox] .
23. Navy Blues (1941) as Cake O'Hare .
24. The Great Dictator (1941) as [Benzini] Napaloni, Dictator of Bacteria .
25. Rise and Shine (1941) as Boley [Bolenciecwicz] .
26. The Great American Broadcast (1941) as Chuck Hadley .
27. Tin Pan Alley (1940) as Harry Calhoun .
28. Young People (1940) as Joe Ballantine .
29. Thanks for Everything (1938) as Bates .
30. The Affairs of Annabel (1938) as [Lanny] Morgan .
31. Annabel Takes a Tour (1938) as Lanny Morgan .
32. Radio City Revels (1938) as Harry [Miller] .
33. Hitting a New High (1937) as Corny Davis .
34. That Girl from Paris (1937) as Whammo .
35. The Toast of New York (1937) as Luke .
36. Super-Sleuth (1937) as Willard "Bill" Martin .
37. Champagne Waltz (1937) as Happy Gallagher .
38. Fight for Your Lady (1937) as Ham Hamilton .
39. The Texas Rangers (1936) as [Henry B.] Wahoo Jones .
40. King of Burlesque (1936) as Joe Cooney .
41. Colleen (1936) as Joe Cork .
42. Florida Special (1936) as Bangs Tucker .
43. Collegiate (1935) as Jerry Craig .
44. The Call of the Wild (1935) as "Shorty" Hoolihan .
45. The Big Broadcast of 1936 (1935) as Spud [Miller] .
46. College Rhythm (1934) as ["Love 'n' Kisses"] Finnegan .
47. Murder at the Vanities (1934) as Jack Ellery .
48. Shoot the Works (1934) as Nicky [Nelson] .
49. Looking for Trouble (1934) as Casey .
50. From Hell to Heaven (1933) as Charlie [Bayne] .
51. Too Much Harmony (1933) as Benny Day .
52. College Humor (1933) as Barney Shirrel .
53. Alice in Wonderland (1933) as Tweedledum .
54. Sailor Be Good! (1933) as Kelsey "Jonesy" Jones .
55. The Eagle and the Hawk (1933) as Mike Richards .
56. Sitting Pretty (1933) as Chick Parker .
57. Dancers in the Dark (1932) as Duke [Taylor] .
58. Sky Bride (1932) as Alec Dugan .
59. Madison Sq. Garden (1932) as Eddie Burke .
60. Make Me a Star (1932) as .
61. Million Dollar Legs (1932) as Migg Tweeney .
62. Uptown New York (1932) as Eddie Doyle .
63. If I Had a Million (1932) as Mulligan .
64. Once in a Lifetime (1932) as George Lewis .
65. The Gang Buster (1931) as Charlie ["Cyclone"] Case .
66. Touchdown! (1931) as Babe Barton .
67. Dude Ranch (1931) as Jenifer .
68. June Moon (1931) as Fred Stevens .
69. Paramount on Parade (1930) as .
70. The Social Lion (1930) as Marco Perkins .
71. The Sap From Syracuse (1930) as Littleton Looney .
72. Hit the Deck (1930) as Bilge .
73. Sea Legs (1930) as Searchlight Doyle .
74. Let's Go Native (1930) as Voltaire McGinnis .
75. Galas de la Paramount (1930) as .
76. The Wild Party (1929) as Al .
77. Chinatown Nights (1929) as The reporter .
78. Sweetie (1929) as Tap-Tap Thompson .
79. Sin Town (1929) as "Chicken" O'Toole .
80. Close Harmony (1929) as Ben Barney .
81. The Dummy (1929) as Dopey Hart .
82. Hard To Get (1929) as Marty Martin .
83. The Man I Love (1929) as Lew Layton .
84. Fast Company (1929) as Elmer Kane .
85. Street Girl (1929) as Joe Spring .
86. Someone To Love (1928) as Michael Casey .
87. The Fleet's In (1928) as Searchlight Doyle .
88. Road House (1928) as Sam .

Television Appearances:
Bonanza (TV series)
Thadeus Cole
– A Christmas Story(1966)… Thadeus Cole
1966Daniel Boone (TV series)
Otis Cobb
– Goliath(1966)… Otis Cobb
1965Walt Disney's Wonderful World of Color (TV series)
Joe Kelsey
– Kilroy: Part 4(1965)… Joe Kelsey
1963The Real McCoys (TV series)
Uncle Rightly
– Up to Their Ears in Corn(1963)… Uncle Rightly
– Uncle Rightly and the Musical Milker(1963)… Uncle Rightly
– Skeleton in the Closet(1963)… Uncle Rightly
1962Target: The Corruptors (TV series)
Billy Stowe
– Viva Vegas(1962)… Billy Stowe
1961The New Breed (TV series)
Ham Tucker
– I Remember Murder(1961)… Ham Tucker

Sources:
tcm.com
cowboydirectory.com/
wikipeida