Apparently there were more women in Mick's life, but I am only going to cover the ones mentioned in the book.

Chrissie: 1963 - 1966

Marianne: 1966 – 1970

Bianca: 1970 – 1978

Jerry: 1977 – 1999
Chrissie Shrimpton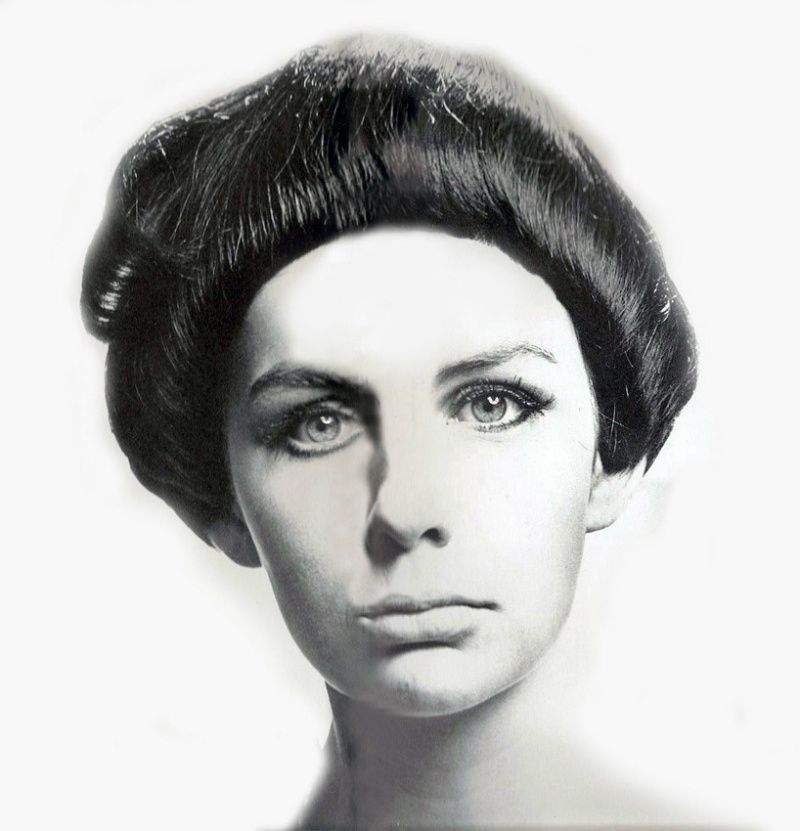 Although there is no shortage of photos of Chrissie, I am hard-pressed to find much written about her. Chrissie, born in 1945, was Mick's girlfriend from 1963-66.

Click on thumbnails of Mick and Chrissie: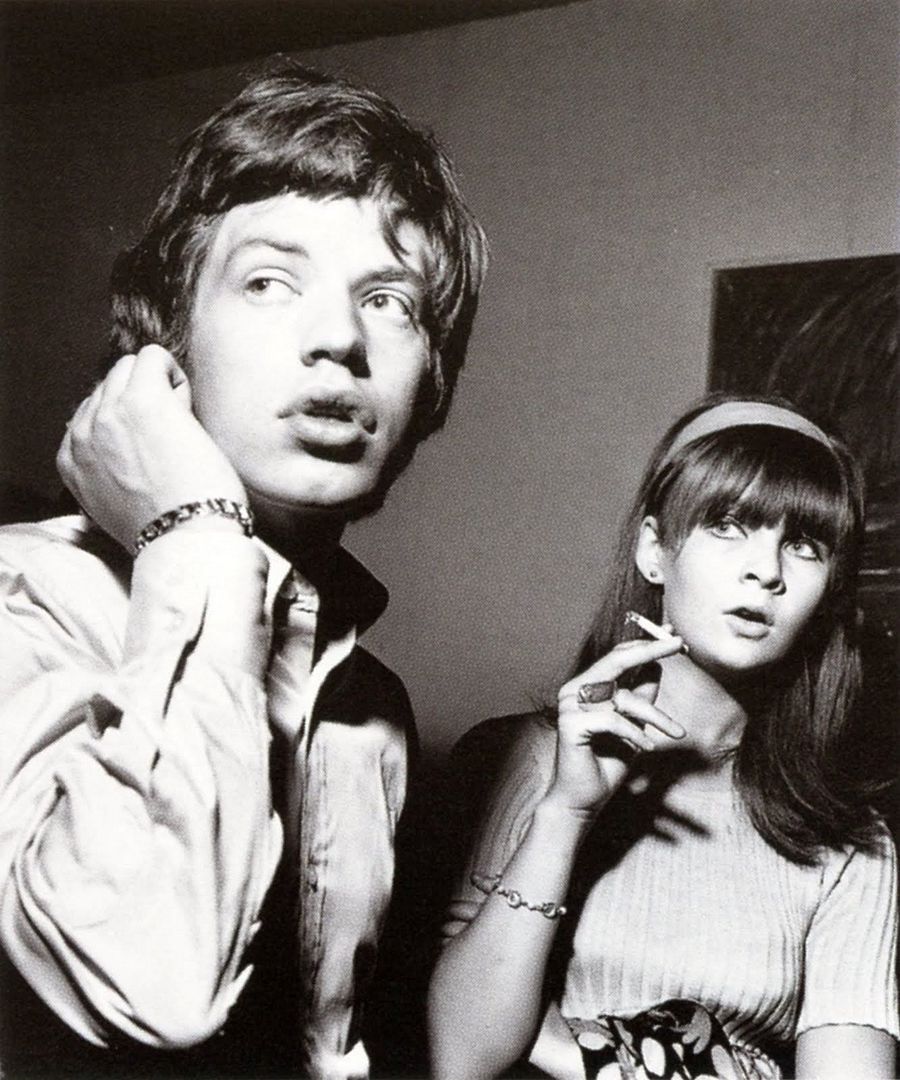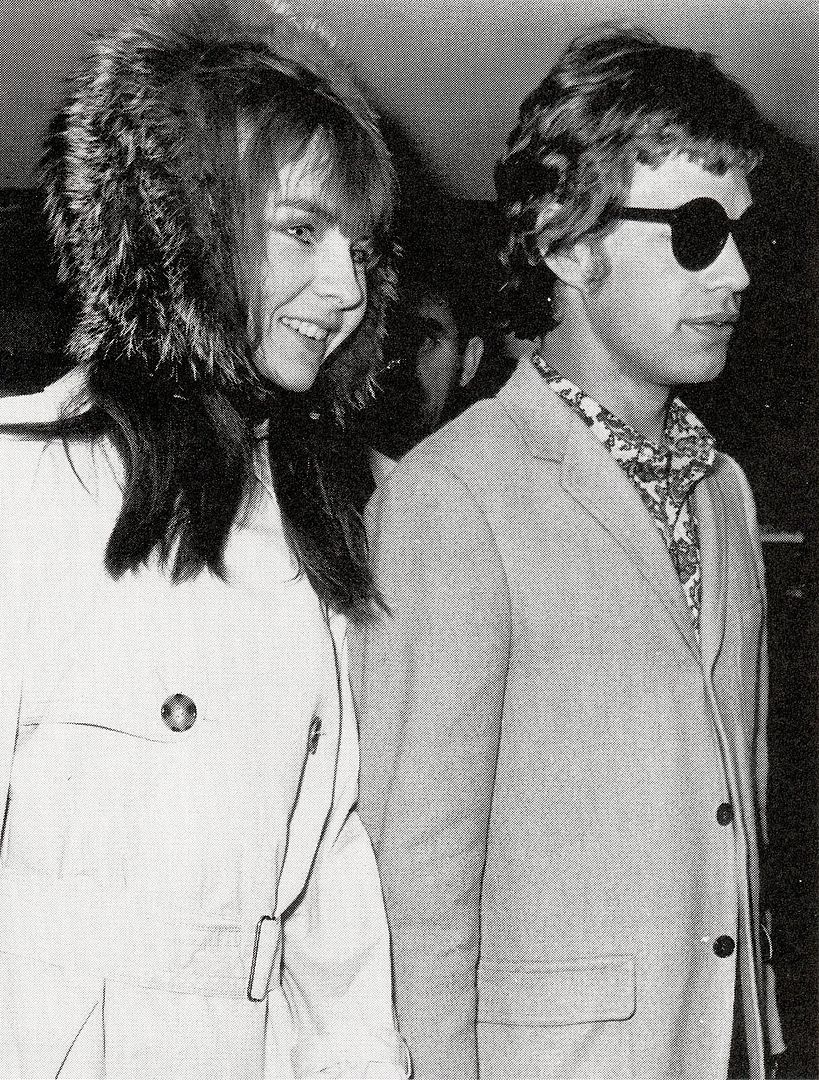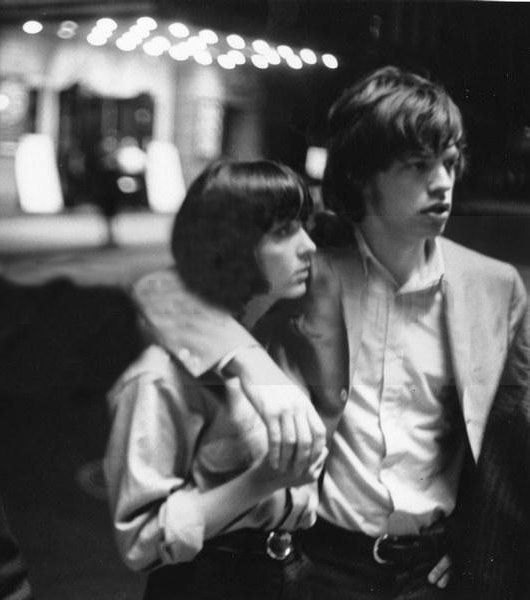 Chrissie was the younger sister of cover girl, Jean Shrimpton. Remember the Yardley Girl? Although a model herself, Chrissie is not famous for her modeling career but, for her relationship with Mick Jagger.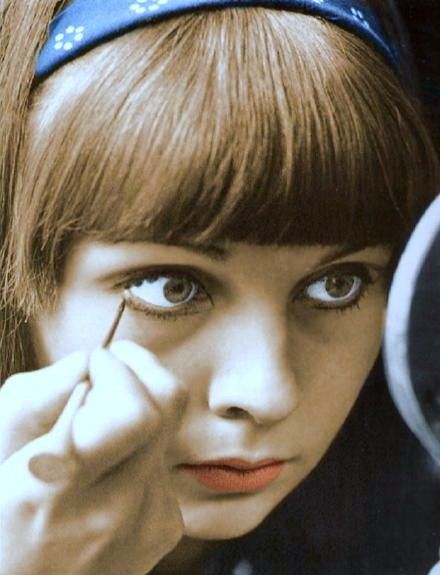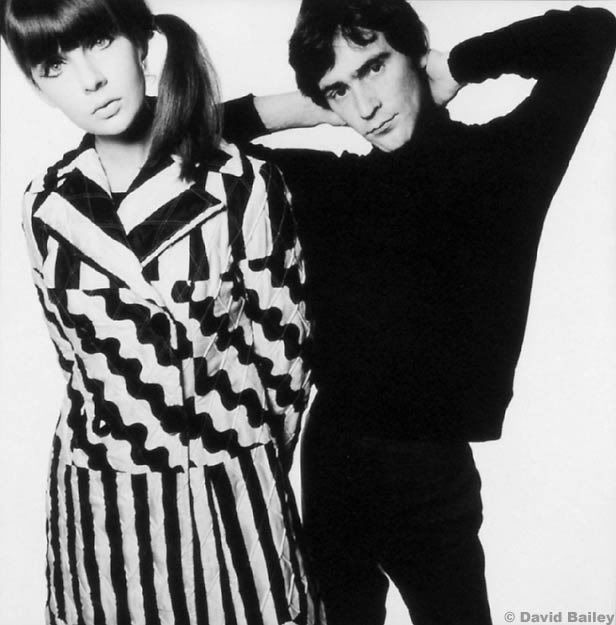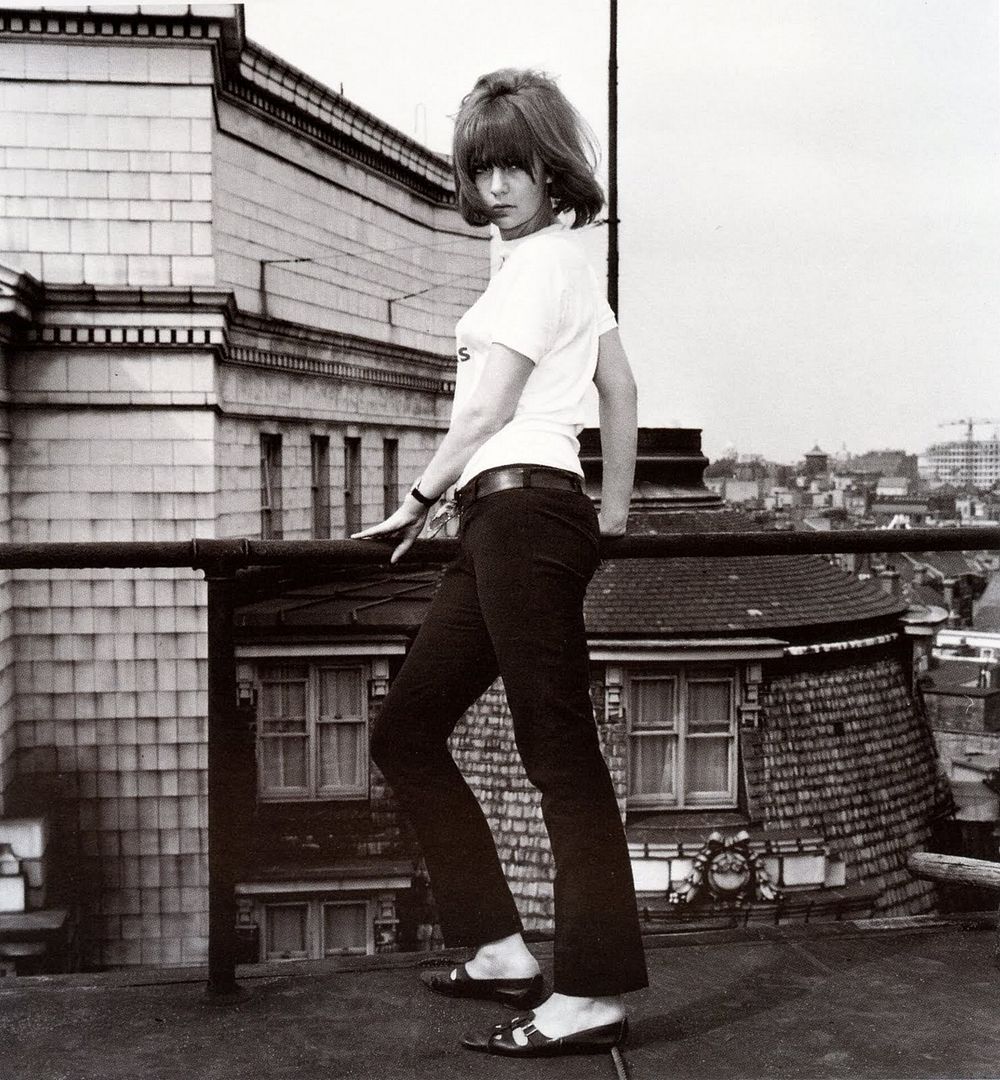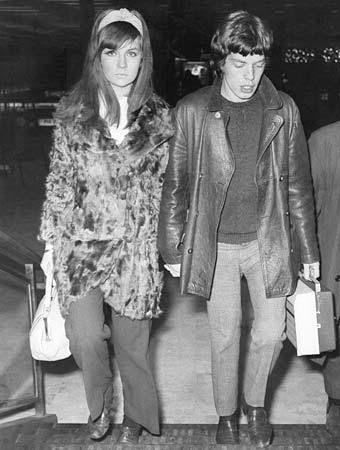 In addition to modeling, she has acted in the following films:

• G.G. Passion (1966) as G.G.'s main girlfriend
• All the Right Noises (1969) as Waitress
• Moon Zero Two (1969) as Boutique Attendant
• My Lover My Son (1970) as Kenworthy's Friend
• Universal Soldier (1971)
• All the Right Noises (1971)






Marianne Faithfull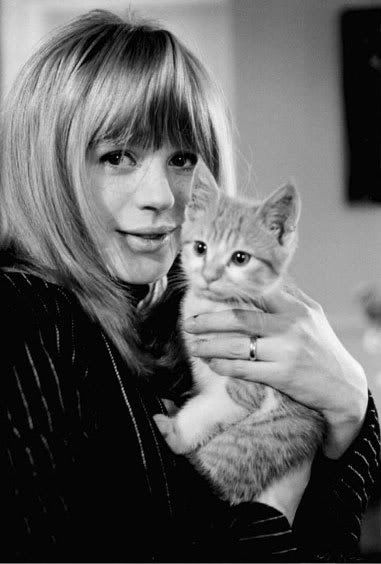 Marianne Evelyn Faithfull, born December 29, 1946 was Mick Jagger's girlfriend from 1966-1970. She co-wrote "Sister Morphine", which is featured on the Stones' Sticky Fingers album. She has released 18 albums over the span of her singing career and acted on the stage, TV and in film.




I won't spend a lot of time on her bio as the following You Tube videos pretty much cover it all, coming from directly from her. They are quite eye opening, and I highly recommend you view them. So I will be brief here and cover only highlights and those things not mentioned in the videos.

One thing that you may wonder about while watching her videos is answered here: In the early 70s severe laryngitis, coupled with persistent cocaine abuse during that period, permanently altered the sound of her voice, leaving it cracked and lower in pitch. While the new sound was praised as "whiskey soaked" by some critics, journalist John Jones, of the London Sunday Times, wrote that she had "permanently vulgarised her voice". Broken English, released in 1979, one of her most critically hailed albums, revealed the dramatic change in her singing voice. The melodic vocals on her early records were replaced with a raucous, deep voice, affected by years of smoking, drinking and drug use.

In 1994, she published an autobiography, entitled Faithfull, in which she discusses her early life, career, drug addictions, experimentation with bisexuality and significant relationships with her parents, the various Rolling Stones, and Bob Dylan. In 2007, Faithfull released a second volume of autobiography called Memories, Dreams and Reflections, which is a more personal history than Faithfull and contains a wide range of material, including a detailed early history of her mother's life in Austria, her recollections of friends who have died, and her assessments of various recent health issues.

On November 4, 2007, the European Film Academy announced that Faithfull had received a nomination for Best Actress, for her role as Maggie in Irina Palm. At the 20th annual European Film Awards ceremony held in Berlin, on December 1, 2007, Faithfull lost to Helen Mirren. On March 5, 2009, Faithfull received the World Arts Award for Lifetime Achievement at the 2009 Women's World Awards. "Marianne's contribution to the arts over a 45 year career including 18 studio albums as a singer, songwriter and interpreter, and numerous appearances on stage and screen is now being acknowledged with this special award." The award was presented in Vienna, with ceremonies televised in over 40 countries on March 8, 2009 as part of International Women's Day. On March 23, 2011 Marianne was awarded the Commandeur of L'Ordre des Arts et des Lettres, one of France's highest cultural honors.

In the past five years, Faithfull's touring and work schedule has been interrupted four times by various health issues: In late 2004 she called off the European leg of a world tour, promoting Before The Poison after collapsing onstage in Milan, and was hospitalized for exhaustion. The tour resumed later and included a US leg in 2005. In September 2006, she again called off a concert tour, this time after she was diagnosed with breast cancer. The following month, she underwent surgery in France and no further treatment was necessary owing to the tumor having been caught at a very early stage. Less than two months after she declared having beaten the disease, Faithfull made her public statement of full recovery. On October 11, 2007 Faithfull revealed she suffered from hepatitis C on the UK television program This Morning, and that she had first been diagnosed with the condition 12 years before. She discusses both the cancer and hepatitis diagnoses in further depth in her second memoir, Memories, Dreams and Reflections. On May 27, 2008, Faithfull released the following blog posting on her MySpace page, with the headline "Tour Dates Cancelled" and credited to FR Management – the company operated by her boyfriend/manager François Ravard: "Due to general mental, physical and nervous exhaustion doctors have ordered Marianne Faithfull to immediately cease all work activities and rehabilitate. The treatment and recovery should last around 6 months."


An interview in 1999:

[youtube]4AgLGy2ackQ[/youtube]

[youtube]MgtDRTVqEmo[/youtube]

[youtube]Eu2Mty2ko7c[/youtube]

[youtube]HUlDfdpaQr0[/youtube]

[youtube]6OZ9Bipa7OE[/youtube]

A successful tour in Istanbul, 2008:

[youtube]t8S51zfczsU[/youtube]

At 2:40 you will see the current Marianne, 3 years later, this past summer:

[youtube]7RY7nzMOF3s[/youtube]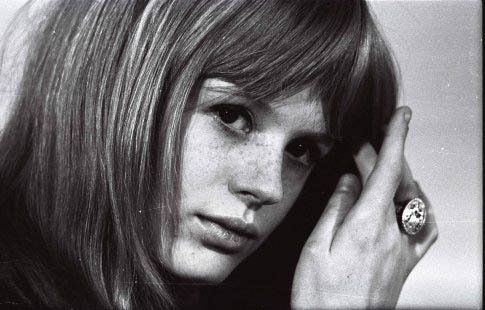 Bianca Jagger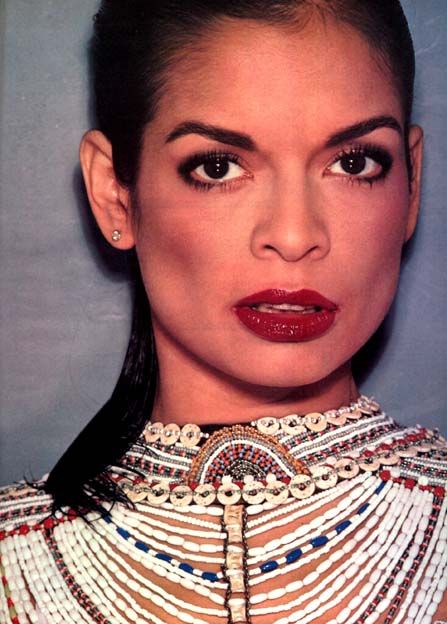 The Nicaraguan-born Bianca Jagger (born Bianca Pérez-Mora Macias, May 2, 1945) is a former actress and model but now a prominent international human rights and climate change advocate.

Jagger was born in Managua, Nicaragua. Her father was a successful import-export merchant and her mother a housewife. They divorced when Bianca was ten and she stayed with her mother, who had to take care of three children on a small income. She received a scholarship to study political science in France at the Paris Institute of Political Studies. She has also been influenced by Gandhi's non-violent success and the eastern philosophy at large. She traveled extensively in India.

For over 30 years, Bianca Jagger has campaigned for human rights, social and economic justice and environmental protection throughout the world. She is the Founder and Chair of the Bianca Jagger Human Rights Foundation, Council of Europe Goodwill Ambassador, Member of the Executive Director's Leadership Council of Amnesty International USA, Trustee of the Amazon Charitable Trust, and on the advisory board of the Creative Coalition. She also served on the Advisory Committee of Human Rights Watch America and the Advisory Board of the Coalition for International Justice. She was a member of the Twentieth Century Task Force to Apprehend War Criminals; a Board member of People for the American Way and the Creative Coalition. She has written articles and opinion pieces, delivered keynote speeches at conferences and events throughout the world and participated in numerous television and radio debates.




Marriage, Family and Public Life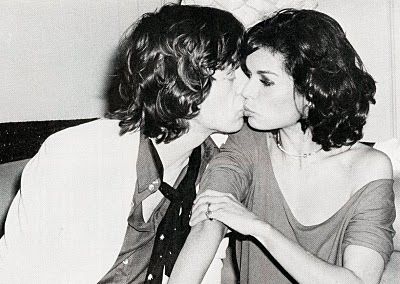 Bianca met Mick Jagger at a party after a Rolling Stones concert in September 1970 in France. On May 12, 1971, while she was four months pregnant, the couple married in a Roman Catholic ceremony in Saint-Tropez, France, and she became his first wife. The couple's only child, a daughter named Jade, was born on October 21, 1971 in Paris. In May 1978, she filed for divorce on the grounds of his adultery with model Jerry Hall. Bianca later said "My marriage ended on my wedding day".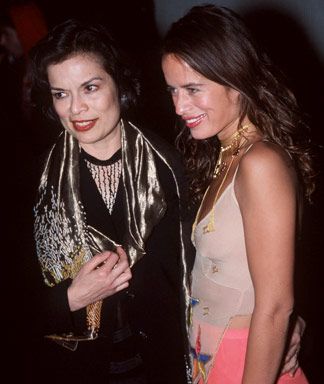 In addition to her extensive charitable works, Jagger had a public reputation as a jet-setter and party-goer in the 1970s and early 1980s, being closely associated in the public mind with New York City's nightclub Studio 54.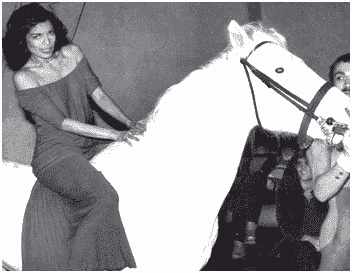 At Studio 54 on her birthday

She also became known particularly as a friend of pop artist Andy Warhol.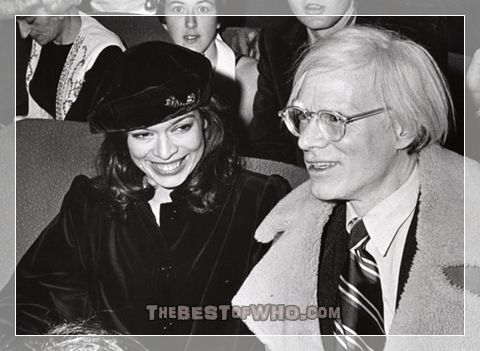 Jagger has two granddaughters from her daughter Jade, Assisi Lola (born in 1992) and Amba Isis (born in 1996).



She's Got Guts



In 1981, Jagger was part of a US congressional delegation stationed at a UN refugee camp in Honduras. At one point during her official visit, the entire staff saw about 40 captured refugees marched away at gunpoint towards El Salvador by a death squad. Armed with nothing but cameras to document the raid, Jagger and the delegation trailed the squad along a river towards the El Salvadoran border. When both groups were within auditory range of each other, Jagger and the staff shouted at the M-16 equipped raiders, "you will have to kill us all!". The squad released its captives and a transformation had thus begun for Jagger. In subsequent interviews, Jagger has recounted this incident as "a turning point in my life."



Awards



For her international work on behalf of humanitarian causes, Jagger has earned numerous awards, including:

• 1983 Honorary Doctorate of Humanities degree from Stonehill College in Massachusetts
• 1994 United Nations Earth Day award
• 1996 Hispanic Federation of New York City's Humanitarian Award
• 1996 Woman of the Year Title from the Boys Town of Italy
• 1996 Abolitionist of the Year Award from the National Coalition to Abolish the Death Penalty
• 1997 Green Globe award from the Rainforest Alliance
• 1997 Amnesty International USA Media Spotlight Award for Leadership
• 1997 Inducted to the Hall of Fame in Miami Children's Hospital Foundation
• 1998 American Civil Liberties Union Award
• 2000 Champion of Justice Award
• 2003 International Award from
• 2004 Women's World Award (World Achievement) from Mikhail Gorbachev
• 2004 Right Livelihood Award
• 2006 World Citizenship Award from The Nuclear Age Peace Foundation
• 2006 Office of the Americas Peace and Justice Award
• 2008 Honorary Doctorate of Human Rights degree from Simmons College in Massachusetts




Film and Television



Bianca also appeared in several movies and TV shows:

• C**ksucker Blues (1972, documentary about the Rolling Stones' 1972 North American tour)
• Flesh Color (Couleur chair) (1978)
• All You Need Is Cash (1978, as Martini)
• The American Success Company (1979; as Corrine)
• The Cannonball Run (1981, as sheik's sister)
• In Our Hands (1984)
• Miami Vice (1985) TV episode "Free Verse"
• Street Hawk (1985) TV episode "The Unthinkable"
• Hotel (1986) TV episode "Separation"
• The Colbys (1987) TV episode "Betrayal"
• Success (1989)
C.H.U.D. II: Bud the C.H.U.D. (1989)
Last Party 2000 (2001, a documentary film about the 2000 U.S. Presidential election)
The Fourth Revolution: Energy (2011 German documentary)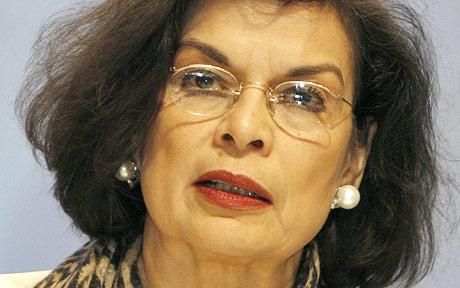 Jerry Hall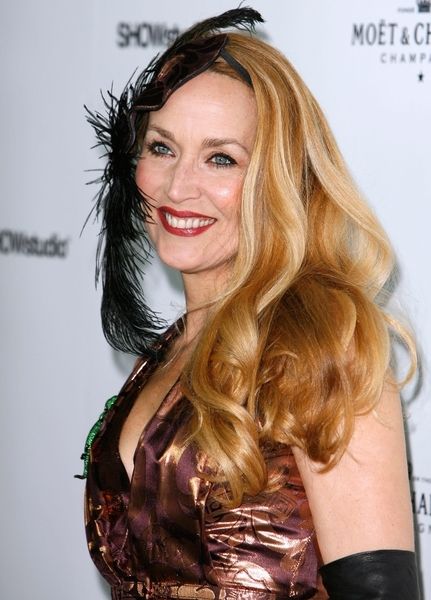 Jerry Faye Hall (born July 2, 1956) is an American model and actress, also known for her long-term relationship with Mick Jagger, with whom she had four children.

Hall was born in Gonzales, Texas, the daughter of Marjorie Sheffield and John P. Hall, a truck-driver. Hall was raised in the Dallas suburb of Mesquite, Texas, where she graduated from North Mesquite High School. She also attended Kim Dawson Modeling Agency. She has a twin sister, Terry, along with three older sisters, including actress Cyndy Hall. Following a car accident, she used the insurance money she received to move to France.

The 6 foot tall blonde beauty was staying at a hostel on the French Riviera when she was discovered sunbathing on a Saint Tropez beach by a fashion agent, Claude Haddad. She moved to Paris where she shared an apartment with singer Grace Jones (who at that time was also a model) and immersed herself in the Parisian nightlife, often performing risqué cabaret acts in clubs and parties with Jones. She soon moved in with fashion illustrator Antonio Lopez at which time her modeling career began. In 1975 she appeared, in the guise of a mermaid, on the cover of Roxy Music's album Siren.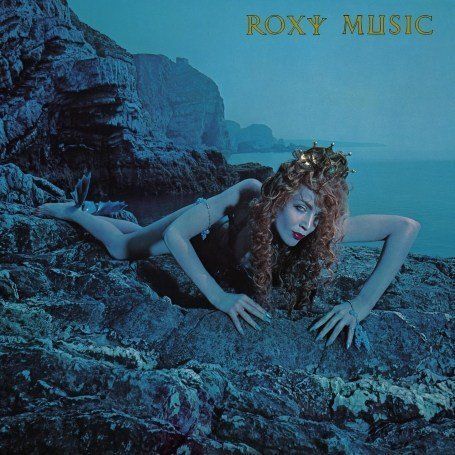 Five months later, lead singer Bryan Ferry gave her an engagement ring. Her relationship with Ferry continued and she also appeared in the video for his 1976 solo hit "Let's Stick Together". By 1977, Hall's modeling career was in full swing, having been on 40 magazine covers (including Italian Vogue and Cosmopolitan) and earning over $1000 per day.



1975

That same year, she met Mick at a dinner party in Manhattan. They were seen together constantly around New York, frequenting trendy nightspots such as Studio 54 and 21 Club.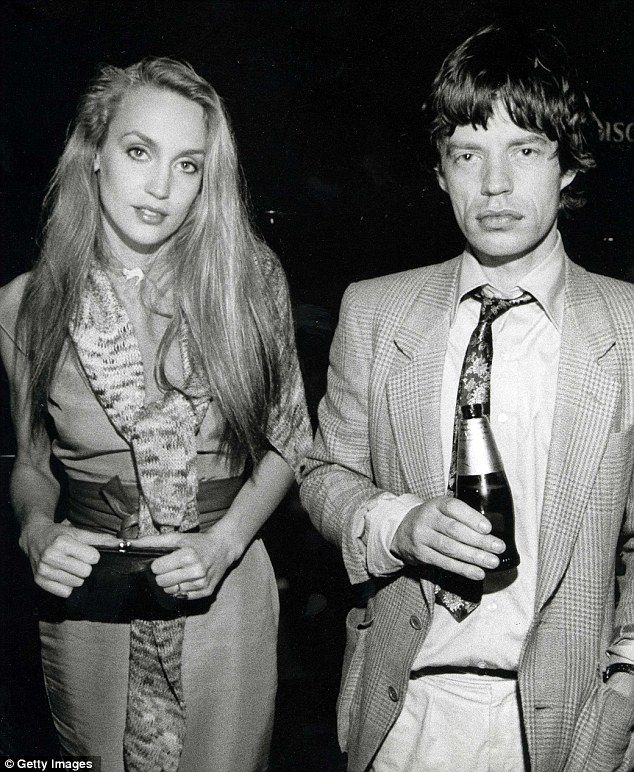 The Rolling Stones song "Miss You" was written by Jagger for Hall. As a side note, many years later, Hall was also the subject of the Bryan Ferry song "Kiss and Tell" following the publishing of her 1985 autobiographical exposé Tall Tales that included details of their relationship. Jagger's wife, Bianca, began divorce proceedings as a result of her husband's involvement with Hall. With the large fees she commanded daily as a top model, Hall was able to buy herself a 200-acre ranch in Lone Oak, Texas. On March 2, 1984 in New York City, she gave birth to a daughter, Elizabeth Scarlett, the first of the four children she would have with Jagger. She continued her high-profile modeling career and later moved into acting and television work. She married Mick on November 21, 1990 in an "unofficial" Balinese ceremony consisting largely of Hindu ritual.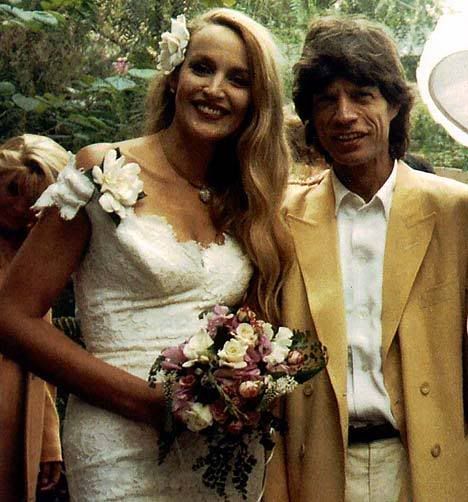 They had four children together: Elizabeth Scarlett (born 1984), James Leroy Augustin (born 1985), Georgia May Ayeesha (born 1992) and Gabriel Luke Beauregard (born 1997).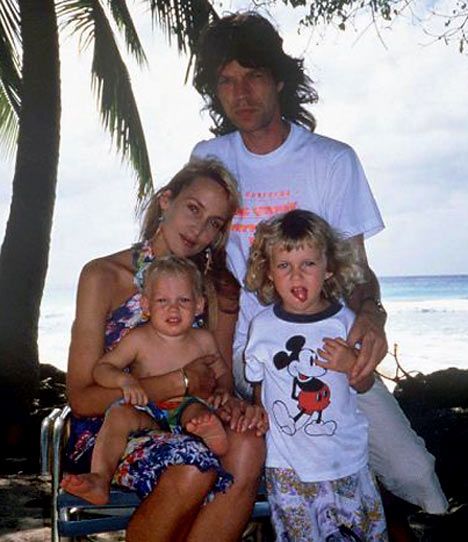 With Elizabeth and James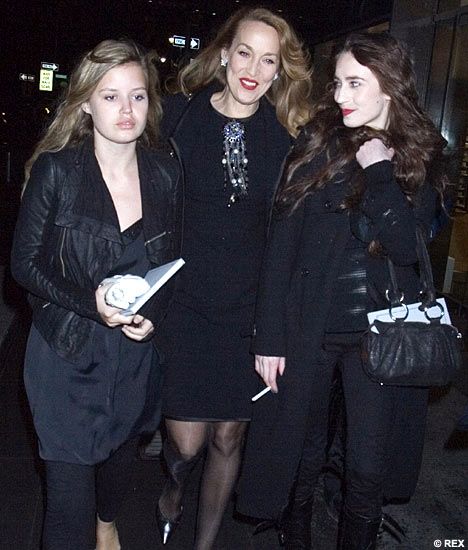 Georgia May on the left, Elizabeth on the right

Hall filed for divorce amidst rumors that Jagger had impregnated model Luciana Morad. Jagger countered with the claim that their 1990 Hindu marriage--which took place in Bali--was not a legal union. Later that year, Hall agreed to an annulment with an accompanying $15 million dollar settlement.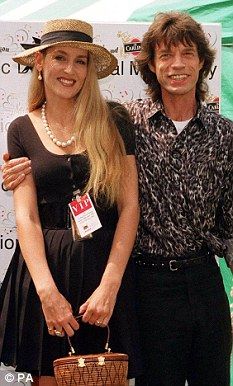 1992

Hall went on to act in various television programs and films, the most prominent of which was a small part (Alicia Hunt) in Batman in 1989. She has also taken to the London stage with roles in Bus Stop and an adaptation of the film The Graduate.



Bus Stop, 1988

She continues to work as a model. She lives in Downe House, Richmond, Surrey, with her four children and is helping to launch the LK Today modeling competition. Hall's current partner is Warwick Hemsley, the Australian millionaire from Perth. She met Hemsley while she was reprising her role in The Graduate in Perth, Western Australia.




Sources:



Bio.
Huffington Post
iamthechildofthemoon.blogspot
notablebiographies.com
Wikipedia




Keef's Women tomorrow…….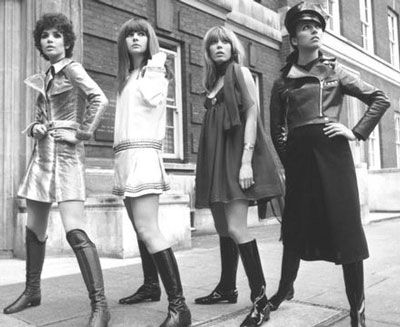 The 2 on the left are Keith's former GF Linda Keith and Chrissie Shrimpton