Pg. 248:
"The French take bread pretty seriously," Spandau said.

"You ever try the stuff back home at La Brea Bakery? That's some
fine
."

"Their focaccia is pretty amazing."

"Who are you now? Escoffier?" Vignon said to Spandau.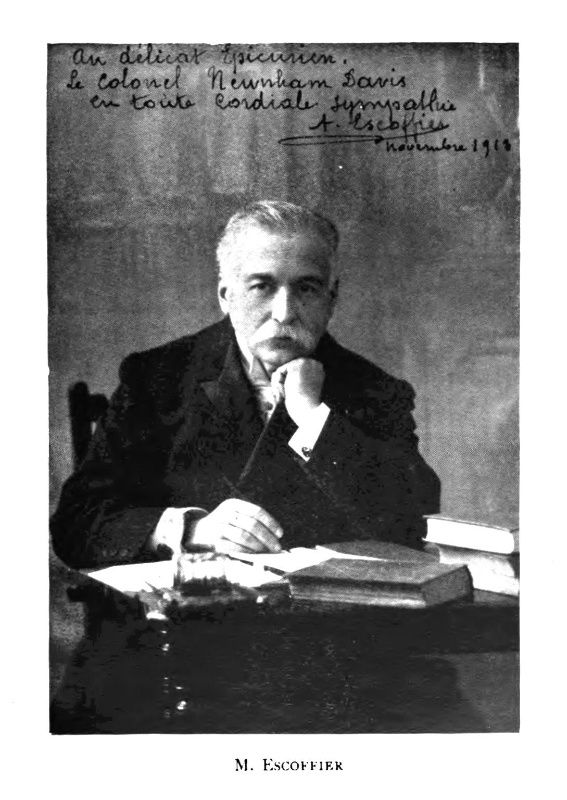 Georges Auguste Escoffier

(28 October 1846 – 12 February 1935) was a French chef, restaurateur and culinary writer who popularized and updated traditional French cooking methods. He is a legendary figure among chefs and gourmets, and was one of the most important leaders in the development of modern French cuisine. Much of Escoffier's technique was based on that of Antoine Carême, one of the codifiers of French haute cuisine, but Escoffier's achievement was to simplify and modernize Carême's elaborate and ornate style. Referred to by the French press as roi des cuisiniers et cuisinier des rois ("king of chefs and chef of kings," though this had also been previously said of Carême), Escoffier was France's pre-eminent chef in the early part of the 20th century.

Alongside the recipes he recorded and invented, another of Escoffier's contributions to cooking was to elevate it to the status of a respected profession by introducing organized discipline to his kitchens. He organized his kitchens by the brigade de cuisine system, with each section run by a chef de partie.

Escoffier published Le Guide Culinaire, which is still used as a major reference work, both in the form of a cookbook and a textbook on cooking. Escoffier's recipes, techniques and approaches to kitchen management remain highly influential today, and have been adopted by chefs and restaurants not only in France, but also throughout the world.

In 1897, César Ritz and Escoffier were both dismissed from the Savoy Hotel. Ritz and Echenard were implicated in the disappearance of over £3400 of wine and spirits, and Escoffier had been receiving gifts from the Savoy's suppliers. By this time, however, Ritz and his colleagues were already on the point of commercial independence, having established the Ritz Hotel Development Company, for which Escoffier set up the kitchens and recruited the chefs, first at the Paris Ritz (1898), and then at the new Carlton Hotel in London (1899), which soon drew much of the high society clientèle away from the Savoy. In addition to the haute cuisine offered at luncheon and dinner, tea at the Ritz became a fashionable institution in Paris, and later in London, though it caused Escoffier real distress: "How can one eat jam, cakes and pastries, and enjoy a dinner – the king of meals – an hour or two later? How can one appreciate the food, the cooking or the wines?"

In 1913, Escoffier met Kaiser Wilhelm II on board the SS Imperator, one of the largest ocean liners of the Hamburg-Amerika Line. The culinary experience on board the Imperator was overseen by Ritz-Carlton, and the restaurant itself was a reproduction of Escoffier's Carlton Restaurant in London. Escoffier was charged with supervising the kitchens on board the Imperator during the Kaiser's visit to France. One hundred and forty-six German dignitaries were served a large multi-course luncheon, followed that evening by a monumental dinner that included the Kaiser's favorite strawberry pudding, named fraises Imperator by Escoffier for the occasion. The Kaiser was so impressed that he insisted on meeting Escoffier after breakfast the next day, where, as legend has it, he told Escoffier, "I am the Emperor of Germany, but you are the Emperor of Chefs." This was quoted frequently in the press, further establishing Escoffier's reputation as France's pre-eminent chef.

Ritz gradually moved into retirement after opening The Ritz Hotel in 1906, leaving Escoffier as the figurehead of the Carlton until his own retirement in 1920. He continued to run the kitchens through World War I, in which his younger son was killed in active service.

Escoffier died on 12 February 1935, at the age of 88 in Monte Carlo, a few days after the death of his wife.


Pg. 269:
"Thierry has told me about this great little place in Cannes, on the rue d'Antibes. Le Vent Provençal. Authentic Provençal, he says, cooked by somebody's grandmother. He's made reservations for us at eight tomorrow night…."
The cuisine of Provence

, termed Provençal, traditionally resembles Italian, Greek & Spanish cuisine more than French fare.

The Provence region includes the Rhône and Durance valleys—highly fertile agricultural areas which are considered to be the garden of France. Commonly enjoyed vegetables include tomatoes, eggplant (aubergine), bell peppers, garlic, onions, lettuce, carrots, fennel, potatoes, mushrooms, cabbage, zucchini (courgettes), artichokes and asparagus. These vegetables are traditionally added to bakes and soups or stews such as ratatouille, or eaten raw in salads (such as salad Niçoise) and as crudités.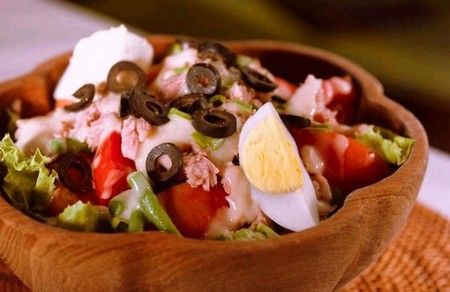 Fruit is traditionally eaten as a snack and dessert. Cherries, grapes, melons, berries, figs, dates, lemons, oranges, pears and apples are some of the most popular varieties.

Wheat is the most commonly eaten grain-food in Provence and is used to make a wide variety of breads including crusty baguettes and whole grain loaves. A popular Provençal sandwich is the pan bagnat which is bread filled with tuna, tomatoes, olives, peppers and steeped in an olive oil dressing. Wheat flour is also used to make the base of the Provençal pizza known as pissaladiere.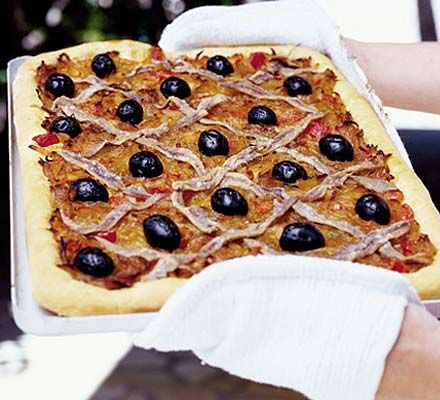 Beans are enjoyed in a wide variety of dishes including stews, bakes and soups—such as soupe au pistou, a bean and vegetable soup infused with basil. Green beans are enjoyed in hot dishes or are cooked and cooled and added to salads. The most commonly enjoyed lentil is the Puy lentil, which is a small, slightly peppery lentil that retains its shape when cooked.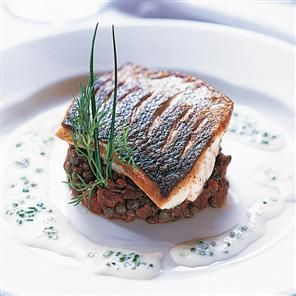 Sea bass on Provençal Puy lentils

Like their Italian neighbors to the east, the people of Provence rely heavily on olives—for food and as an oil. Olive oil is used for sautéing foods, and is added to sauces, dressings, dips and marinades. Whole olives are scattered into hot dishes and salads, or are eaten as a snack. Olives are also an essential ingredient in tapenade, a luscious Provençal paste made with olives, olive oil, anchovies, capers and garlic which is typically spread on bread or served with grilled fish or chicken.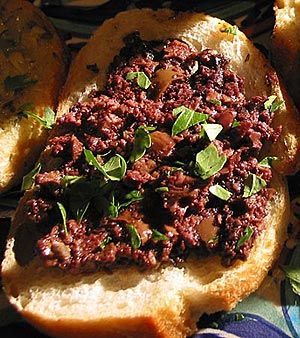 Olive and Tomato Tapenade with Croûtes

As Provence borders the Mediterranean sea, and fish and shellfish are eaten in abundance. Commonly enjoyed fish and shellfish include, tuna, sea bass, anchovies, red snapper, red mullet, monkfish, shrimp, crab, mussels, scallops and oysters.

Meat has traditionally been eaten sparingly throughout Provence. When meat is eaten, it's typically sheep or beef, and served in small amounts to add flavor and texture to food.

Cheese is enjoyed regularly—usually slightly tart chèvre (goat) cheese. Goat cheese can range in texture from soft and creamy to dry and semi-firm.

Chicken is a popular addition to stews and bakes, and eggs are enjoyed in omelets (such as the Provençal omelet called a crespèus which usually contains vegetables like tomatoes, zucchini and mushrooms) or hard boiled and added to hot dishes or salads.

Fresh and dried herbs are used extensively in Provençal cooking. A popular Provençal dried herb blend is called Herbes de Provence, and typically contains thyme, marjoram, savory, rosemary, sage and basil. These herbs, and others such as parsley, are used together or separately in a wide variety of dishes including stews, bakes, soups and salads—or are simply rubbed over fish, chicken or meat before grilling.

Other commonly used seasonings include saffron, anchoïade (anchovy paste), aïoli (garlic mayonnaise), capers, rouille (chili and garlic mayonnaise), tapenade, wine vinegar and lemon juice.


Pg. 271:
The restaurant Le Vent Provençal sat wedged in the Rue d'Antibes between a jeweler's and a perfumery. Le Vent Provençal has sat there for as long as anybody could remember, handed down in the Cotas family from generation to generation like a sacred mission. From the outside, positioned between the two shining and upscale modern businesses, and indeed on the increasingly modernized street, the restaurant looked like a brown shoe in a line of spats. This was part of its charm, and the Cotas family knew it was worth at least eight hundred thousand Euros a year not to paint the place. The jeweler's and the perfumery were mere upstarts anyway, having only been there a few decades. Like every other business in the rue d'Antibes, they existed side by side in a mutual ambush of the tourist trade. The jeweler's and Le Vent Provençal traditionally got along well, though there was occasional enmity between Le Vent Provençal and the perfumery. Once in a while the poulet roti came out with an ever-so-slight taste of Égoiste, and the Acqua di Parma samples exhibited just a soupçon of Acqua di Frogslegs……..
Égoiste

is actually a Chanel perfume. "An invigorating scent for the independent, completely self-assured man." Launched in 1990, it is a woody, spicy fragrance with a vanilla and sandalwood drydown. The fragrance was originally launched in the USA as a limited edition called 'Bois Noir' in 1987.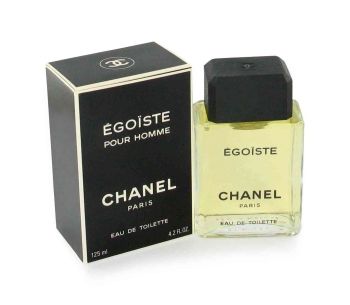 [youtube]ht5g0IGEr_E[/youtube]



Acqua di Parma

is an Italian perfume company, famed for its signature scent which is known as sophisticated, refined and expensive.

It was founded in 1916 in the city of Parma in a small perfume factory. It was popular in the '30s and '40s in Europe, and then made a comeback in the 1990s. The comeback was financed by Tod's owner Diego Della Vale, Luca Montezemolo of Ferrari, and Paolo Borgomanero, a shareholder of La Perla. The company was eventually acquired by LVMH in 2001, though all Acqua di Parma perfumes are still hand-distilled on location in Italy.

At the time of the perfume company's birth, the majority of perfumes (most from Germany) were much stronger and heavier in composition. Thus, Acqua di Parma was a welcome change. The company's original scent, Colonia, was intended to perfume the handkerchiefs of stylish and elegant Italian men. Later on, it grew in popularity, and several celebrities (including Audrey Hepburn, Cary Grant, Ava Gardner and Sharon Stone, among others) enjoyed the now famous unisex scent, as it demonstrated their own elegance. In an effort to rescue the company's diminishing popularity, the three Italian businessmen introduced many new products, creating an extended line of handcrafted leather goods, aromatherapy products, linens, candles, and terrycloth bathrobes (many of which are supplied to various luxury hotels and cruise ship lines), as well as several new perfumes. The Acqua di Parma perfume and cologne range includes Blu Mediterraneo (Fico Di Amalfi, Arancia di Capri); women's fragrances: Profumo, Iris Nobile and Magnolia Nobile (released in the Fall of 2009); variations on the popular original (Colonia Intensa and Colonia Assoluta); and Colonia itself. The company still uses the famous cylindrical bottles, rounded boxes and bright yellow packaging today, tying back to its original historical roots, methods and production of goods.

"Acqua di Parma's fans include famous international celebrities, style mavens, and world leaders seeking to indulge in Acqua di Parma's coveted "way of life"—a lifestyle of elegance and understated sophistication that will always complement a classic-yet-contemporary cosmopolitan customer."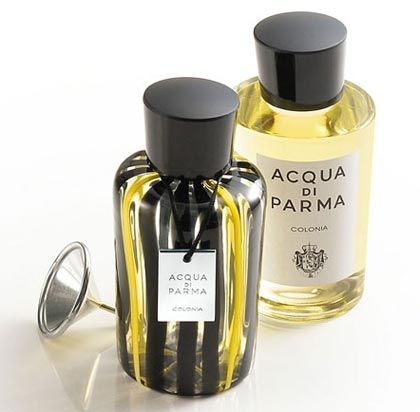 ………Le Vent Provençal had for nearly a hundred years served traditional Provence cuisine. It was the sort of place that wouldn't serve bouillabaisse because it was more than thirty feet from the ocean, while there were restaurants that served it right on the beach. Those few hundred yards made a difference, as far as Le Vent Provençal was concerned…….
Bouillabaisse

(Occitan: bolhabaissa) is a traditional Provençal fish stew originating from the port city of Marseille. The French and English form bouillabaisse comes from the Provençal Occitan word bolhabaissa [ˌbujaˈbajsɔ], a compound that consists of the two verbs bolhir (to boil) and abaissar (to reduce heat, i.e.,simmer).

Bouillabaisse is a fish soup containing various kinds of cooked fish and shellfish and vegetables, flavored with a variety of herbs and spices such as garlic, orange peel, basil, bay leaf, fennel and saffron. There are at least three kinds of fish in a traditional bouillabaisse--typically scorpionfish, sea robin, and European conger; and it can also include gilt-head bream, turbot, monkfish, mullet, or silver hake. It also usually includes shellfish and other seafood such as sea urchins, mussels, velvet crabs, spider crab, or octopus. More expensive versions may add langoustine. Vegetables such as leeks, onions, tomatoes, celery and potatoes are simmered together with the broth and served with the fish. The broth is traditionally served with a rouille, a mayonnaise made of olive oil, garlic, saffron and cayenne pepper on grilled slices of bread.

What makes a bouillabaisse different from other fish soups is the selection of Provençal herbs and spices in the broth, the use of bony local Mediterranean fish, and the method of serving. In Marseille, the broth is served first in a bowl containing the bread and rouille, with the seafood and vegetables served separately in another bowl or on a platter.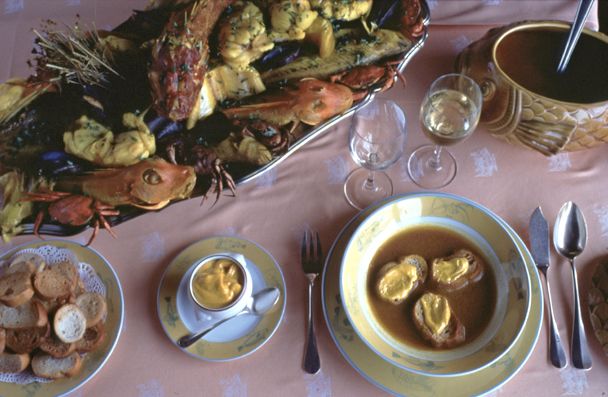 An authentic bouillabaisse from Marseille, The fish and shellfish are served on one platter, the broth is served in a bowl with rounds of bread spread with rouille.


Julia Child, who lived in Marseille for a year, wrote: "to me the telling flavor of bouillabaisse comes from two things: the Provençal soup base - garlic, onions, tomatoes, olive oil, fennel, saffron, thyme, bay, and usually a bit of dried orange peel - and, of course, the fish - lean (non-oily), firm-fleshed, soft-fleshed, gelatinous, and shellfish."
........Michel Cotas, the owner, bought his seafood—as did his father and his father's father—from the Sangiovese family, whose boats had snuggled up to the Antibes harbor since the storming of the Bastille. The chickens were flown in twice a week from Brest; their corpses had little medals on them and they were granted all the respect of tiny heroes of the Republic. The lambs spent happy lives not far from the Brest chickens, noshing on grass in the salt marshes of Brittany, while the beef grazed like Latin American dictators in the rolling fields outside of Limoges. Even the vegetables had faces and a pedigree. Small farmers contracted with the restaurant to deposit des legumes, still camp and smelling of earth, on Le Vent Provençal's doorstep. The Cotas family had a deep-running love of money, but this was more than outdistanced by the pride they took in their heritage. Slow Food Movement be damned, and Alice Waters, eat your liver.
Why the name Slow Food?



It's an ironic way of saying no to fast food. Slow Food means living an unhurried life, beginning at the table.

Slow Food is a global, grassroots organization with supporters in 150 countries around the world (with over 100,000 members) who are linking the pleasure of good food with a commitment to their community and the environment.



Their Vision


They envision a world in which all people can access and enjoy food that is good for them, good for those who grow it and good for the planet.



Their Mission


Slow Food is an international grassroots membership organization promoting good, clean and fair food for all.



Good, Clean and Fair


Slow Food's approach to agriculture, food production and gastronomy is based on a concept of food quality defined by three interconnected principles:

GOOD a fresh and flavorsome seasonal diet that satisfies the senses and is part of our local culture;

CLEAN food production and consumption that does not harm the environment, animal welfare or our health;

FAIR accessible prices for consumers and fair conditions and pay for small-scale producers.



Co-producers


They believe that collectively consumer choices can bring great change to how food is cultivated and produced. To highlight this, they consider themselves co-producers - an eater who is informed about where and how their food is produced and actively supports local producers, therefore becoming part of the production process.



Local Identity


They are committed to protecting traditional and sustainable quality foods, defending the biodiversity of cultivated and wild varieties as well cultivation and processing methods. Through maintaining the diversity of regional food and agricultural traditions, the wisdom of local communities can be maintained to protect the ecosystems that surround them and offer sustainable prospects for the future.



Making Connections


Slow Food believes that food is tied to many aspects of life, including culture, politics, agriculture and the environment. This is why we are an active player in a wide variety of areas, from education to agricultural policy. To work across this wide sphere, Slow Food defends biodiversity in our food supply, promotes food and taste education and connects sustainable producers to co-producers through events and building networks.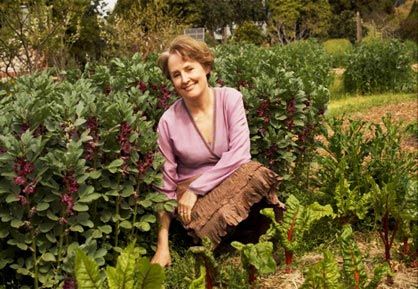 Alice Waters

happens to be the vice president of Slow Food International. Proprietor of the award-winning restaurant Chez Panisse, opened in Berkeley, California, in 1971, chef Alice Waters is a pioneer and the foremost advocate of serving fresh and seasonal ingredients that are produced sustainably and locally. Over the course of nearly forty years, Chez Panisse has helped create a community of scores of local farmers and ranchers whose dedication to sustainable agriculture assures the restaurant a steady supply of fresh and pure ingredients. I used to live in Berkeley, and I regret never having eaten at Chez Panisse.

In 1996, Waters's commitment to education led to the creation of The Edible Schoolyard at Berkeley's Martin Luther King, Jr., Middle School: a one-acre garden, an adjacent kitchen-classroom, and an "eco-gastronomic" curriculum. By actively involving a thousand students in all aspects of the food cycle, The Edible Schoolyard is a model public education program that instills the knowledge and values we need to build a humane and sustainable future. The program is nationally recognized for its efforts to integrate gardening, cooking, and sharing school lunch into the core academic curriculum. Alice established the Chez Panisse Foundation in 1996 to support the Schoolyard and encourage similar programs that use food traditions to teach, nurture, and empower young people. The success of The Edible Schoolyard led to the School Lunch Initiative, whose national agenda integrates a nutritious daily lunch and gardening experience into the academic curriculum of all public schools in the United States.

She has authored eight cookbooks, including her most recent, In the Green Kitchen: Techniques to Learn by Heart.

Alice Waters's honors and affiliations include:

Inductee, California Hall of Fame, 2008
Co-recipient, with Kofi Annan, Global Environmental Citizen Award, 2008
Member, American Academy of Arts and Sciences, 2007
Lifetime Achievement Award, Restaurant magazine's World's 50 Best Restaurants, 2007
Founder, Sustainable Food Program at the American Academy in Rome, 2006
Force for Nature Award, Natural Resources Defense Council, 2004
Best Restaurant in America, Gourmet magazine, 2001
Founder, Yale Sustainable Food Project, Berkeley College, Yale University, New Haven, Connecticut, 2003
Vice President, Slow Food International, Bra, Italy, 2003

Click on this thumbnail of Waters's kitchen at her home in Berkeley pictured in Vanity Fair September, 2010: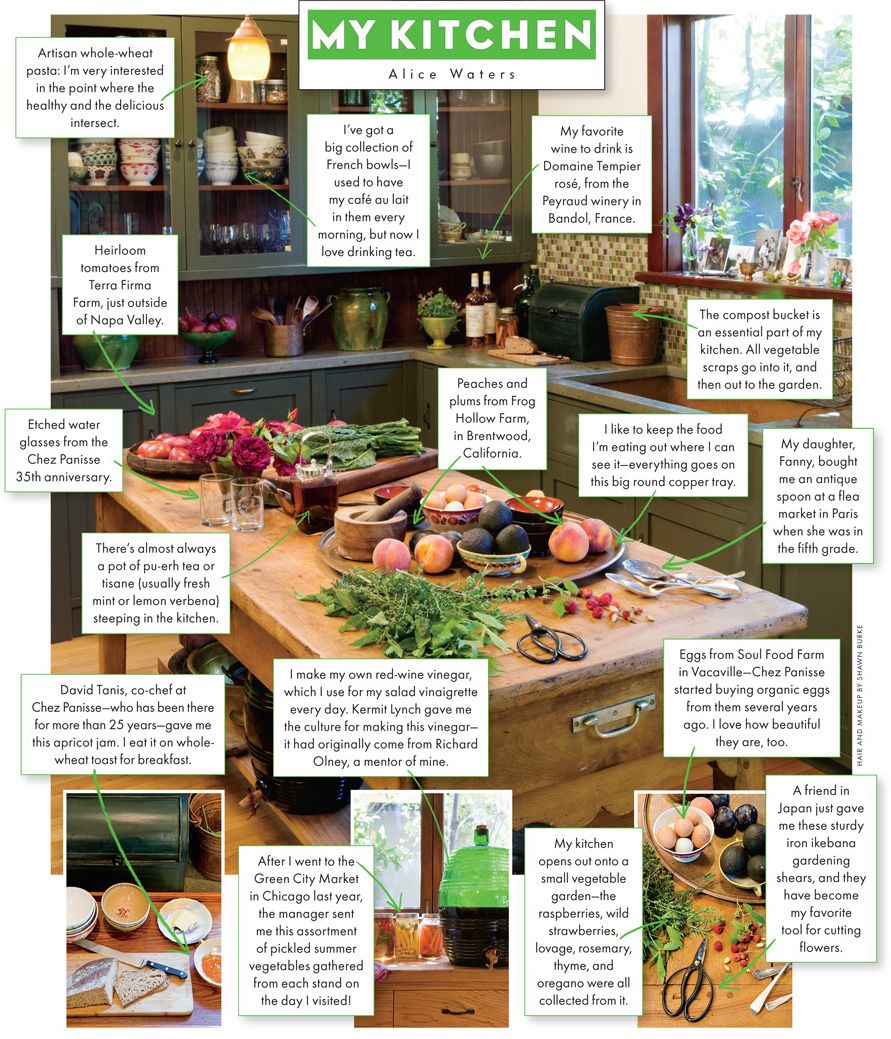 Pg. 272:
A faded Provence cloth covered the table where they sat. The table itself rocked gently on the uneven wooden floor, and the chairs moaned sharply whenever their weight shifted. The plates had aged with a fine craquelure inside the porcelain, and on the wall just above their heads was a pigeon box for the napkins of regular guests long since departed.
Craquelure

is a network of fine cracks or crackles on the surface of a painting, caused chiefly by shrinkage of paint film or varnish. This would be an example: